A Look at What It Means To Be a Web3 Degen
From the love of the number 69 to the underlying benefit of their speculative trading.
A Look at What It Means To Be a Web3 Degen
From the love of the number 69 to the underlying benefit of their speculative trading.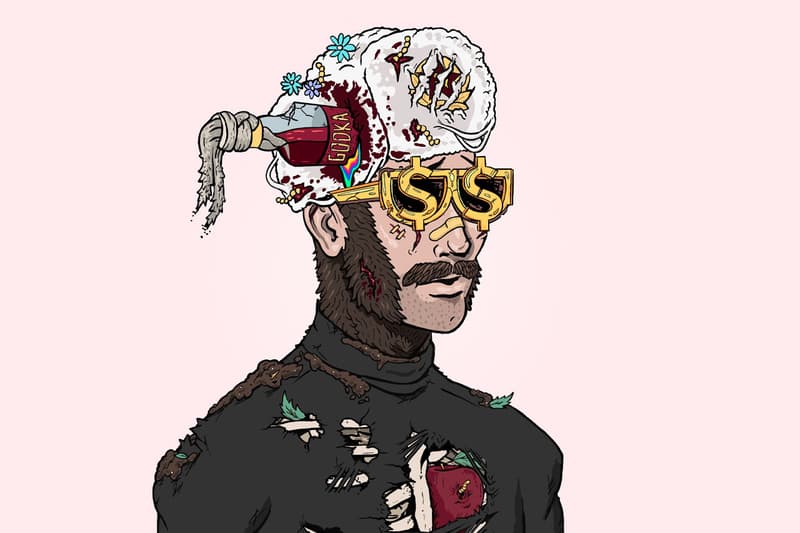 In Web3 the title "degen" is worn as a badge of honor, however, its origins represent quite the opposite. The word is derived from "degenerate," which is defined as "having lost the physical, mental, or moral qualities considered normal and desirable; showing evidence of decline."
If you consider yourself a degen you're probably smiling right now, because you know you're not "normal" and you're proud of it. While in the past the word has had negative connotations — a large portion of Web3 participants have embraced the term and use it to identify themselves as part of a broader community.
69
One thing that is a clear indicator of a degen in the Web3 space is their love for the numbers 69 and 420. Spend a day on NFT Twitter and you're bound to see those numbers somewhere.
Just recently popular artist Fvckrender even released what he calls Project Ghost// with a reveal lasting, you guessed it, 69 days and with the #69 token featuring meme art — an aspect of the NFT space that reaches beyond even degen culture.
More recently, we've seen that degens can come in all shapes and sizes, from participants who place $100 USD moon shoots to whale investors like Pokeee.eth, who just swept 69 DeGods NFTs using Magic Eden's bulk purchase tool.
W 69 degods sweep ? @frankdegods @DeGodsNFT @DeGodsAsia @kevindegods @MagicEden @ChartFuMonkey pic.twitter.com/t5sOEEwWYU

— Pokeee.eth (@pokeepandaa) January 16, 2023
What makes the sweep a true degen move is not only the number of NFTs purchased but the reasoning behind it. Previously, Pokeee had promised that if a tweet he made on January 13 reached 1,000 likes — he would buy the 69 tokens "in support" of the DeGods moving to the Ethereum chain.
Making good on his promise just three days later, he spent roughly $900,000 USD with one single click.
Derivatives
With speculative trading at the core of degen culture, derivative projects have become heavily traded by the community, and a sign of just how much of a degen one is.
An example of this can be seen in the release of well over a dozen Checks derivatives, as the original project by Jack Butcher recently gained massive traction.
1) What

are Checks by @jackbutcher? pic.twitter.com/9BablBR93r

— Hypemoon (@Hypemoon) January 17, 2023
FREE MINT of KEKS for all OE holders of either Pingers #0 or Gift Shop Pickup. Snapshot soon, links below.

4 min, 20 sec mint window.

Making contract, standby for mint time. Need to organize a few things.

Also, as a side note: No utility past mint. This is just for keks. ? pic.twitter.com/VMrGzT9Osc

— devonfigures.eth (@devonfigures) January 15, 2023
Check Your Mail pic.twitter.com/nLtRzdsQlW

— Vinnie Hager (@VinnieHager) January 16, 2023
While some of the derivatives are just playful takes on Jack's works and more of a head nod, others have been minted to the blockchain and are a degen-like attempt to speculate and capitalize on a fun trending style.
Early
Degens aren't just speculators though, they are in a sense trailblazers and early adopters of various Web3 tech, taking chances on projects and creators while at the same time pushing the space forward.
This can result in massive wins and also massive losses, like in the case of Bernardo Cafe who recently shared that he missed out on roughly 20 ETH in profit when he sold his Ether Rock — an NFT of a 2D rock — for a 2 ETH loss just to see it moon the following week.
However, Bernardo has also seen his fair share of wins in the space, the early adopter and CryptoPunk holder is also a co-founder of a Web3 consulting and growth agency by the name of SHILLR.
Community
Ultimately being a degen means not only believing in something others see as absurd but also being willing to put in a certain amount of risk behind that belief.
While the term is used lightly and comically across the Web3 space, the individuals who represent it are often made up of brilliant minds who would love nothing more than to see blockchain technology continue to advance.
Whether through "alpha chats," Twitter groups or in random discord servers, degens tend to move as a community — working together to test the boundaries and possibilities of what's possible in the Web3 space.
In other news, Azuki begins development on its metaverse city Hilumia.