Amber Vittoria Pushes Against 'Scarcity' Narrative With Open Edition That Is Here – Forever
Calling out speculative urgency and FOMO that she believes has saturated the space with a misnomer that "artists must remain scarce to be successful."
Amber Vittoria Pushes Against 'Scarcity' Narrative With Open Edition That Is Here – Forever
Calling out speculative urgency and FOMO that she believes has saturated the space with a misnomer that "artists must remain scarce to be successful."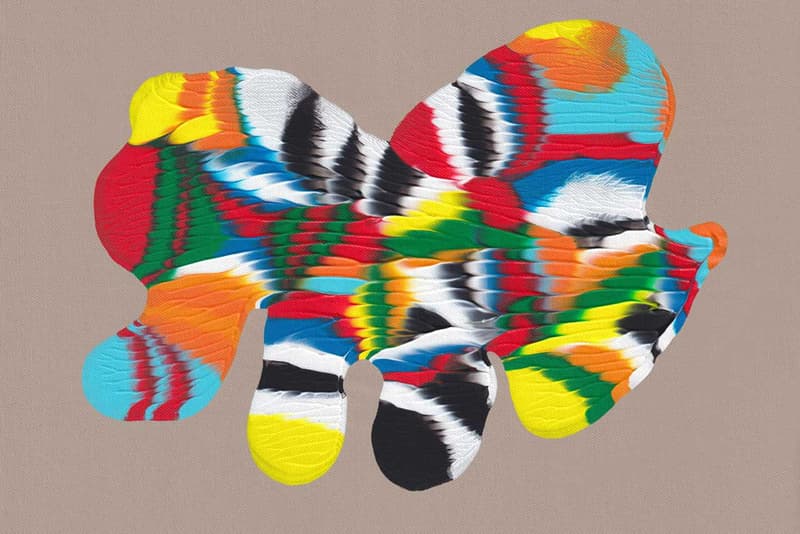 "I want my art's legacy to be how someone relates to my work, how second graders interpret it in their art classes – not how rare or inaccessible it is."

– Amber Vittoria
On Sunday, visionary poet and painter poet Amber Vittoria dropped her newest work, "Before You Exist Everywhere," in an Open Edition (OE) that will be available – forever. 
Starting now, an actual open edition:

0.008eth per mint, forever (currently around $10-15 USD)

Mint it if you wish,
FUD it if you must.
It'll remain open forever,
Or until we turn to dust.

This is anti-fomo. Anti-hype. Anti-speculative.https://t.co/DZszT90Dub pic.twitter.com/kQeV4M5uIx

— Amber Vittoria (@amber_vittoria) January 15, 2023
Vittoria, who has been working full time for herself for five years, initially came into the digital art and NFT space as a freelancer – something she says has been a "massive privilege."
"It gives me confidence to trust my instincts and my education as an artist, even when folks here push against it," she previously tweeted. 
"Editions In a Flash" 
Editions as we understand them in the digital art space, are all based upon the editioning approaches traditional printmakers and photographers have used for decades. 
Art prints are produced in a series, called "editions." Every "edition" contains a specific number of prints that are traditionally made from a single plate or run, referred to as "limited editions."
In the NFT space, we have seen certain limited editions depicted as "1/1's" or a one-of-a-kind art print that can only ever be owned by one person at a given time. 
Limited editions have a specific quantity of prints that are made in limited amounts, which are almost always depicted by a "print run number" or fraction that can usually be found inked/painted/penciled at the bottom of the print. 
That print run number shows the print's position in the overall edition, which is crucial when determining the value of an individual print. In most cases, the smaller the number, the more valuable the print. 
Unlike limited editions, "open editions," or unlimited editions, can be reproduced an infinite number of times. In the current NFT landscape, collectors are given a specific time window during which they can mint that particular print. 
Once the window closes, however, that edition's size is capped, depending on the mechanics of how that artist has structured the open edition mint. 
"Before You Exist Everywhere"
We have already seen some of the more successful implementations of various editions from a variety of top-dollar artists, including, but not limited to Terrell Dom, Grant Yun, Guido Disalle, FVCKRENDER, and more. 
While some collectors and curators like TheJPEGGallery, have previously expressed their belief about the significance of certain 1/1 OE's when they pass certain ETH barriers, for up-and-coming artists, there is a level of concern when it comes to accessibility and visibility.
OE's are very important especially when you pass the 10ETH barrier for a 1/1 they breath life and bring new collectors to the artist. As an up and coming artists they can have a negative effect of dilution if your not careful

— TheJPEGGallery ⌐◨-◨ (@thepropgallery) January 8, 2023
Vittoria says that individuals who initially came to collect art through NFTs are finally beginning to understand the differences between and among different types of editions, where each edition has a specific purpose. 
"My hope is as more folks leverage the blockchain for art, the FOMO, hype, and urgency that currently saturates this space will fall by the wayside," she recently tweeted. 
Unique to the variations of previous editions we have seen so far in the digital art space, Vittoria's newest OE "Before You Exist Everywhere" brings an entirely new mechanic (and purpose) to OE's as we currently understand them. 
In the past, Vittoria has done two timed editions, keeping the window to mint at seven minutes. 
However, her newest OE is one that will remain open – forever. 
"For this open edition, I wanted to push against the Web3 narrative that artists must remain scarce to be successful," Vittoria told Hypemoon.
"Mint it if you wish, FUD it if you must. It'll remain open forever, or until we turn to dust," the print's description reads on Manifold.xyz. 
As a source of inspiration, she referenced the artist Brian Donnelly, better known as KAWS, who has become a household name in contemporary art following his highly attractive and instant sell-outs of his OE vinyl figures. 
"Taking a beat from KAWS and his open edition vinyl sculptures, ["Before You Exist Everywhere"] is meant to be incredibly accessible. Oftentimes, the art world feels like you're on the outside looking in at expensive works, and this combats the notion that 'good' art must be expensive," she said. 
The piece itself is also paired to an original poem written by Vittoria:
"Begin here to end there.
Trying to remember it all
Before you exist anywhere."
"This piece, existing as an unlimited edition, beautifully touches on our nature to seek the 'finite' within the infinite, whilst seeking the infinite within the finite," Vittoria explained to Hypemoon. 
Those interested in finally getting their hands on an Amber Vittoria print may now do so "until you turn to dust" by minting her latest OE "Before You Exist Everywhere" on Manifold.xyz for 0.008eth (approx. $10.00 USD).
"Storytelling is integral to the work I make, and this painting pushes outside of the boundaries we've begun to make for ourselves in this space."
Disclaimer: I am a collector of NFTs and currently own multiple art prints by Amber Vittoria. 
In other news, read about Babylon, a new NFT art platform that changes the way we think about 1/1's and other editions.