Are NFT Open Editions Hurting Artists?
Discussion on the topic circulates around Twitter, with artists, collectors, and traders sharing their opinions on the matter.
Are NFT Open Editions Hurting Artists?
Discussion on the topic circulates around Twitter, with artists, collectors, and traders sharing their opinions on the matter.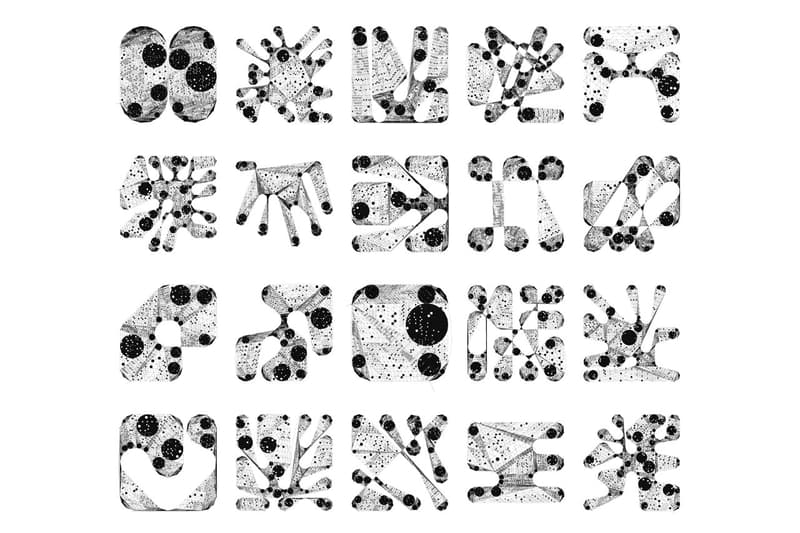 The topic of token supply has become a focal point of NFT Twitter over the past few days, with many speculating over what the "right" path is to take concerning open editions, limited editions, and one-of-one works.
Artists, collectors, and traders have come together to share their thoughts and opinions on the matter, with various tweets going out and Twitter spaces like that from John Knopf highlighting some of the key areas of the topic.
Two Worlds
Before digging into some of the nuances of the topic, it's important to understand that the role that supply plays in the Web3 art world is vastly different from that of the traditional art world.
This can be seen in almost every detail, down to how editions are even defined in the Web3 space. In the trad art world an "open edition," is an edition of an original work that can be revisited and reproduced any number of times that the artist sees fit — with Kaws' popular Companion figures being one example of this.
In the Web3 world, an open edition has become synonymous with an edition that has been open to mint for a window of time, is generally more affordable, and has a higher supply than any other works from the providing artist.
Though by technicality, these types of releases would be considered limited editions in the trad art world, as most eventually close the mint window.
Sharing more comparisons of the two worlds is writer, collector, and curator Kaloh, who shared a breakdown of how supply differs between the two.
Gen artists supply

Colossal difference —even if we ignore @jjjjjjjjjjohn and his skeles.

But we can't compare apples to pears.

Generative art and NFTs bring new options that must be mentioned and understood before making this comparison.

4/20 ? pic.twitter.com/GnAOPjCuyB

— Kaloh (@Kaloh_nft) January 9, 2023
Kaloh continued that the space must start to view supply differently, taking into consideration the nonexistent need for physical space, distribution, algorithms & automation, and various blockchain dynamics.
As an example, he proposed that collectors start to reframe how they think about artwork size, stating that perhaps one algorithm could be counted as one artwork — instead of each output being counted as an individual work.
Collectors and Traders
Another important distinction in the debate is that between collectors and traders. In the traditional art world long-term holding of works is more common, with many buying to display as their asset appreciates or just for the sake of enjoyment in some cases — as the works tend to have no further "utility" beyond that.
The Web3 art world is vastly different, with speculation and trading being more prevalent due to the nature of NFTs and crypto. Another reason these two are so different is due to the technology itself, with burn mechanisms opening up opportunities for gamification and interactive collecting.
While this does create more optionality for the types of works that can be created and how artists engage with their holders, it also has brought with it participants who are hybrids between collectors and traders.
different from the traditional world – we have markets open 24/7, you can sell and buy without a lot of logistics, you can check the price in real time, usually people who buy art are human beings with their flawed psychologies https://t.co/pZqdwcleXu

— omentejovem (@omentejovem) January 9, 2023
Speaking for the use of open editions for smaller artists, Fvckrender said that "art is art — we're trying too much to make it a product," adding that "if you do good art and you release an open edition for cheap, I think it can actually have a great benefit for your audience and yourself," adding that it is a great way to curate a community and make the work more accessible.
Recently, Fvckrender released his own open edition for free, as a holiday gift to his followers and a way for new collectors to enter his ecosystem — resulting in over 30,000 mints and thousands of tweets.
Time and Place
One shared thought that's emerged as a result of the discussion is that there is a time in a place for the use of one-of-ones, limited editions, and open editions.
The most successful use of editions currently seems to come from mid to large artists in the space, like Terrell Dom, Grant Yun, Guido Disalle, and more. In these cases, the editions, open and otherwise, have provided a more accessible entry for collectors and work to expand the artist's community as well as exposure.
As Yun points out in a recent tweet though, there are other options, like creating a larger series of lower-priced one-of-one works as opposed to an open or timed edition.
imo many lower priced 1/1s > 1 high count edition drop from both an artist and collector perspective

— Grant Riven Yun (@GrantYun2) January 8, 2023
In response to Yun's tweet, collector and curator TheJPEGGallery shared that "OE's are very important especially when you pass the 10 ETH barrier for a one-of-one, they breathe life and bring new collectors to the artist. As an up-and-coming artist, they can have a negative effect of dilution if you're not careful."
In contrast, popular photographer Guido shared that "the part that a lot of people miss, is that you can do things that don't revolve around money," using his Sicilian Kiss release as an example — which was free to claim on Manifold for a short period, resulting in over 14,000 mints.
He shared that sometimes it can be more about getting your work out there and doing something for the community, a "token of appreciation."
No matter the route artists choose to go with their releases, Guido expressed that "art first and foremost needs to be from the heart — if you're creating from the heart, you're proud of what you're creating, and you've put a reasonable amount of thought into it, you're already 50% of the way there."
While looking at what makes an open edition successful, many will look at the work's monetary value, while that is one metric, others aren't quite as clear cut.
Another example of an open edition that did not have monetary gain as its primary focus was that of Dmitri Cherniak, which is one, if not the most iconic open editions in the Web3 space to date.
From a monetary value standpoint, the work currently sits at roughly $30 USD, while a one-of-one from the artist sits at a 60 ETH floor or nearly $80,000 USD.
With over 23,000 tokens minted, the edition has brought in a large number of new collectors that would have been otherwise unable to collect the artist's work.
Even more than that however is the experiment or the lesson meant to be taught by it. For every day in January 2022, Cherniak generated a new output, generated a random wallet address, and sent the work to that address. On the final day, he placed all the previous Dead Ringers in a 5 by 6 grid and minted it to a generated address.
"It was almost guaranteed none of the wallets that received Dead Ringers would ever be accessible given there are 16 to the power of 40 available addresses. I hoped it would help observers appreciate the vastness of the address space and the underlying security it provides to the network used to distribute the work," reads the tokens description page on secondary markets.
Continuing to explain that "the Dead Ringers: Edition flips that notion on its head. Now an edition of January 31, 2022, colloquially known as the Dead Ringers grid, is available for every address if they want one. An edition size capped at 16 to the power of 40."
Creative Control
"We shouldn't stand for people shaming artists for making money," shared artist Rachel Wood. She went on to add that Web3 has given artists the power to determine their own value for the first time ever and that "whether that's through editions or one of ones, that is really up to you the artist — you can have both."
Adding his thoughts on the subject, well-known collector Nor Cal Guy said that "these people gotta live somehow it's either they make editions which is awesome and affordable for everybody or they make more one of ones." He added that if scarcity is the main concern, in his opinion, that would mean less one of ones.
The decision comes down to the artist and there can really be no wrong choice. One of the main things to keep in mind as an artist navigating the space is to create and release works how you want to and not according to any outside forces or demands — because at the end of the day, it is your art.
In other news, BMW says its latest concept car is "your portal to the digital world."