Will the Associated Press and NatGeo's New NFT Marketplaces Meet the Same Fate As Other Media Publishers?
After failed attempts by CNN and others to keep their first forays into Web3 alive.
Will the Associated Press and NatGeo's New NFT Marketplaces Meet the Same Fate As Other Media Publishers?
After failed attempts by CNN and others to keep their first forays into Web3 alive.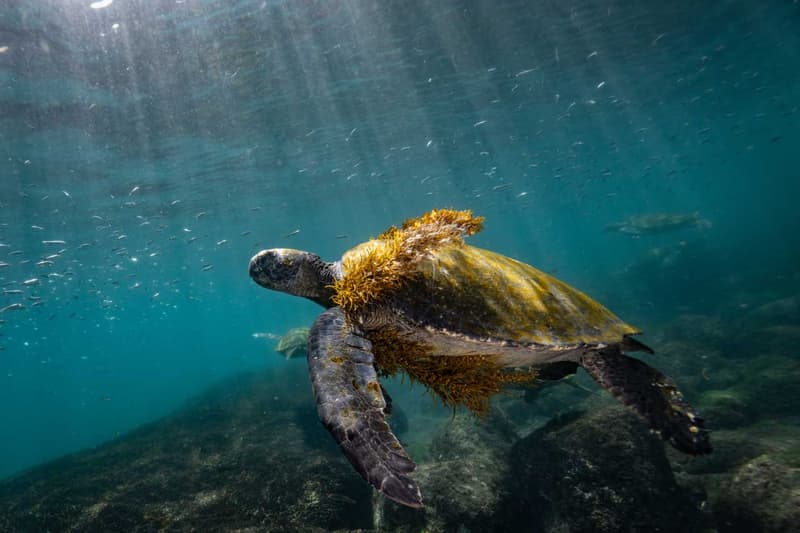 When CNN abruptly ended its Vault by CNN NFT marketplace last October, collectors throughout the Web3 community were justifiably angry as CNN's first foray into Web3 came to a halting end after just one year. 
Out of tens of thousands of dollars and no specific reason for the marketplace's shocking announcement, Vault by CNN collectors began accusing the multinational news broadcaster of a "rug pull."
Launched by CNN in June 2021, Vault offered and sold NFTs called 'Moments,' which were based on "historical moments" and events that CNN had previously reported on, including an NFT based on former U.S. President George W. Bush getting re-elected.
In its October 2022 announcement via Twitter, which has since been deleted, CNN had indicated that Vault was intended as a six-week experiment, which it said eventually "turned into something larger." 
A report by The Press Gazette estimated that Vault by CNN had made approximately $324,000 USD from the 28 highest-priced NFT runs on the marketplace before fees –  however, those figures have not been verified by CNN. 
While CNN said it would "no longer be developing or maintaining [the Vault community]," the Vault website is still active with the NFT collection and is still available for viewing and purchase on its P2P marketplace. 
For the broadcaster's first foray into Web3, its understanding of the new technology and subsequent behavior was nothing short of bizarre. 
Netflix's "Stranger Things" NFTs
Turning next to Candy Digital and its partnership with Netflix, last year's "Stranger Things" NFTs also experienced some community backlash due to both technical issues and a general lack of understanding as to Netflix's long-term goal in releasing these NFTs, with people taking to Twitter to express their outrage. 
So, why is it that after these futile attempts by the media to enter the Web3 space, have media publishers like TIME Magazine and Rolling Stone experienced increasing levels of success in both its implementation of the technology and community feedback?
Ultimately, it comes down to the time spent in building out a long-term roadmap with realistic deliverables that have a measurable ROI to the industry – otherwise, collectors are merely pawns in a game of 'keeping up with the Stein's.'
The
Associated Press
Is Launching a Photography NFT Marketplace 
This month, The Associated Press (AP) announced that it would soon be launching an NFT marketplace in partnership with Xooa, that will house the news agency's award-winning contemporary and historic photojournalism. 
We're excited to be partnered with the @AP to bring you a #NFT marketplace driven by innovation. Using our low code design system, we've built an easy-to-use marketplace for stunning photos from the AP's award-winning photojournalists. Check it out at https://t.co/7Uad2zHsjC pic.twitter.com/OdkSHqxCDb

— Xooa (@XooaNFT) February 15, 2022
Both the marketplace and the initial NFT collection are expected to debut on January 31, which will feature photography by current and former AP photojournalists, along with Pulitzer Prize-winning AP images – ranging from space, climate, war, and more. 
According to AP, each NFT will include a "rich set of original metadata offering collectors awareness of the time, date, location, equipment, and technical settings used for the shot."
While there doesn't seem to be much of a metaverse tie-in or anything beyond hosting a growing volume of mintable award-winning photos, AP's upcoming marketplace does provide an interesting question as to whether other photojournalism platforms, including Getty, should start to think about dipping their toes into Web3. 
Other media outlets, including Quartz, The New York Times, and CoinTelegraph have dipped their toes into Web3 by selling copies of their editorial articles as NFTs. 
GM NatGeo! 
Last week, National Geographic became the next major media publisher to also announce its foray into Web3 to commemorate its 135th anniversary. 
Its inaugural Genesis NFT collection, GM: Daybreak Around the World, launched on January 17, in collaboration with Web3 software developer Snowcrash on Polygon.
Today is the day! Nat Geo's Genesis collection 'GM: Daybreak Around the World' will go on sale at 12pm PT / 3pm ET! https://t.co/03vvZMbCB0 pic.twitter.com/Sdhfcv7bBK

— Nat Geo Photography (@NatGeoPhotos) January 17, 2023
The limited-edition collection features 16 innovative photographers – Justin Aversano ("A Good Morning at the top of Mt. Sinai"), Jimmy Chin ("Cerro Torre at Sunrise"), Delphine Diallo ("Uprising"), Yagazie Emezi ("We Are Light"), Mia Forrest ("Flanksia, In Motion"), Kris Graves ("Berry Creek"), Aaron Huey ("Sunrise In The Void"), ioulex ("7:04:05"), John Knopf ("gm"), Cristina Mittermeier ("Good morning, turtle"), Renan Ozturk ("Everest Sunrise"), Cath Simard ("Indélébile"), Ben Strauss ("Pursuit of Equilibrium No. 16"), Tara Workman ("Rise & Shine"), Reuben Wu ("New Dawn Fades"), and Michael Yamashita ("Hallelujah Sunrise"). 
Each of these photographers will capture daybreak around the globe and send their 'GM' greetings to the Web3 community and the world through each 'Mornings' NFT. 
The 16 images, however, will only be available in 118 editions – totaling 1,888, a testament to NatGeo's year of inception. 
According to the announcement, this Genesis Collection will help push the boundaries of innovative storytelling further, while promoting access and inclusivity as it works to uplift its creators and photography as a powerful medium to tell impactful stories.
At no surprise, the feedback from many users in the Web3 community came with a fairly large chunk of negativity as many were quick to dismiss it as another scam and attempt to launder money. 
However, many creators, including Deadfellaz co-founder, Betty, came to share their support of NatGeo's new Genesis drop, indicating that this is an opportunity for people interested in the space to educate themselves on the future possibilities this new technology brings. 
"It's a shame most people commenting negatives takes here won't have taken the time to learn about the useful applications and problems the tech is solving/has the potential to solve," said Betty.
While the mint, which was engineered by Snowcrash, seemed to face technical difficulties for about an hour, as users were having trouble connecting their wallets, a much bigger issue arose following NatGeo's Instagram post that featured a BAYC image as its NFT cover. 
That post has since been deleted. 
Whether we can expect to see the same level of success with NatGeo's 'Mornings,' only time will tell. 
National Geographic has not yet responded to Hypemoon's request for comment on the overall Genesis Collection and the since removed BAYC social media post. 
In other news, read about "what it means to be a Web3 Degen."