BAYC Storytelling Continues With Dookey Dash and Sewer Pass Launch
An interactive blockchain game that is the next step towards engaging and rewarding holders.
BAYC Storytelling Continues With Dookey Dash and Sewer Pass Launch
An interactive blockchain game that is the next step towards engaging and rewarding holders.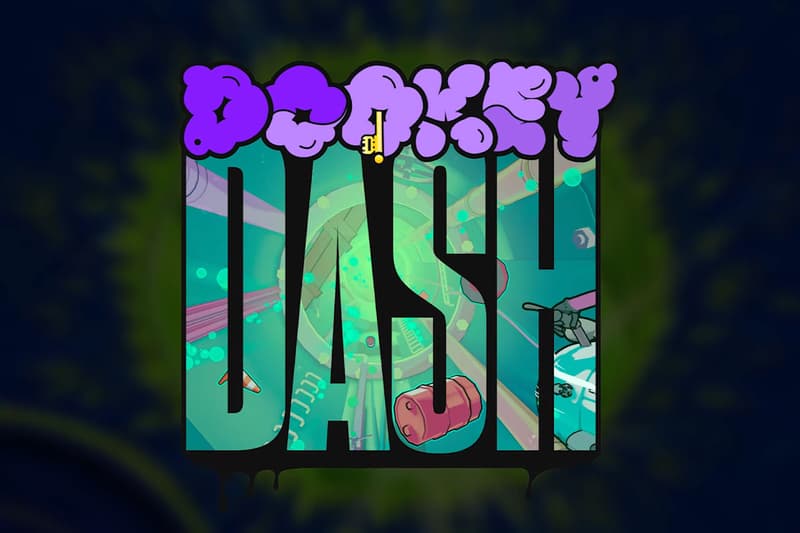 Following the story of Jimmy The Monkey and a mysterious key, Bored Ape Yacht Club (BAYC) presents a new limited-time game titled Dookey Dash.
Releasing as a skill-based mint, players will participate in an endless runner-style game and compete to see who can set the highest score. To gain access to Dookey Dash, players must first acquire a Sewer Pass, which is now available to claim for free for BAYC ecosystem holders in various tiers.
Interested participants who don't own a BAYC token can still play the game by picking up a sewer pass on secondary markets — something many have already done based on the more than $12,690,000 USD in secondary sales at the time of writing.
Sewer Pass
Like everything in the BAYC ecosystem, the Sewer Pass has become an item of speculation and has already traded hands on secondary markets for millions of dollars collectively.
While gamification is important to Yuga Labs it also hopes to provide unique interactive experiences for holders to keep them engaged in the brand.
Besides granting access to Dookey Dash, Yuga also hinted at the fact that the Sewer Pass will "transform into something new," for anyone who holds onto the pass through to February 15 and plays the limited-time game at least once. It added that these transformations will be determined by the number of Sewer Passes and wallet combinations that are eligible — with a maximum number of 30,000.
One of the primary requirements to be eligible is to keep the pass in the same wallet a user played Dookey Dash with. This is because the score earned in the game is tied to the player's wallet and not the pass, meaning if the pass is transferred to another wallet that hasn't played the game the score would reflect zero. In the case the pass was sent back to the original wallet, the score earned will still reflect.
For those in the BAYC ecosystem, including Mutant Apes (MAYC) and Kennel Club (BAKC) holders, there is an opportunity to claim various tiers of Sewer Passes based on the assets owned. Yuga shared that holders can combine their BAYC or MAYC with a BAKC for a higher-tiered pass. Holders are also able to claim multiple passes if they hold multiple assets.
Sewer Pass claim is now open at https://t.co/CCLsz4krgi. Every BAYC/MAYC holder can claim one until February 8. There's no rush or benefit to early claiming — if you have a BAKC, you may want to bring your doggo along. Sewer Passes are the only way to access Dookey Dash. pic.twitter.com/x2KALaFEcZ

— Bored Ape Yacht Club (@BoredApeYC) January 18, 2023
Dookey Dash
Once players have their pass or passes in some cases, they'll be able to participate in Dookey Dash — with the ability to select which they wish to use at the start of each run.
The game will span for three weeks, concluding on February 8. Players will be able to run the Dookey Dash course as many times as they'd like during the three weeks, in an attempt to earn the highest score for a grand prize.
In the game, players will doge various obstacles while at the same time trying to collect items called "fragments," which go towards scoring in each individual run.
Additional scoring metrics include how long a player survives, the types of fragments they pick up, and the obstacles they destroy with a boost called "Powershart" which is purchasable with APE Coin. Higher tier Sewer Passes also play a role in scoring, with T2-T4 offering 10-30% bonuses respectively — T1 offers no bonus.
At the end of the game, the score earned will determine what the Sewer Pass will transform to, with "summoning" starting on February 15. While not much detail has been shared surrounding these transformations, Yuga did state that the collectibles are titled "power sources" and that any player who scores over zero will be eligible to burn their Sewer Pass for the new asset.
These tokens are also said to have utility in an upcoming mini-game and that each summoning will "result in a unique power source that will consist of traits of varying rarity. Your power source won't look exactly the same as any others." The power sources also come with a license that gives the holder the right to use the art of the tokens for personal and commercial purposes like creating derivative works.
Apes, stretch your eyeballs and warm up your scroll muscles — lots of new info about next week. Short version: monkey butthole, Sewer Pass January 17, skill-based mint begins January 18, new power sources. Video explainer coming soon, more at https://t.co/h8JXeLkC57, and the ? pic.twitter.com/bF1h2qAXrM

— Bored Ape Yacht Club (@BoredApeYC) January 12, 2023
Yuga Labs, through the BAYC, continues to explore various ways to engage and provide utility to its holders through immersive competitions like Dookey Dash. For a recap of everything going on in the ecosystem and a sneak peek of the game, you can view the explainer video below.
Elsewhere in NFTs, take a look at what it means to be a Web3 "degen."