CALLADITA: The First NFT Funded European Film
Aims to pioneer a new way to produce indie filmmaking around the world with Web3.
CALLADITA: The First NFT Funded European Film
Aims to pioneer a new way to produce indie filmmaking around the world with Web3.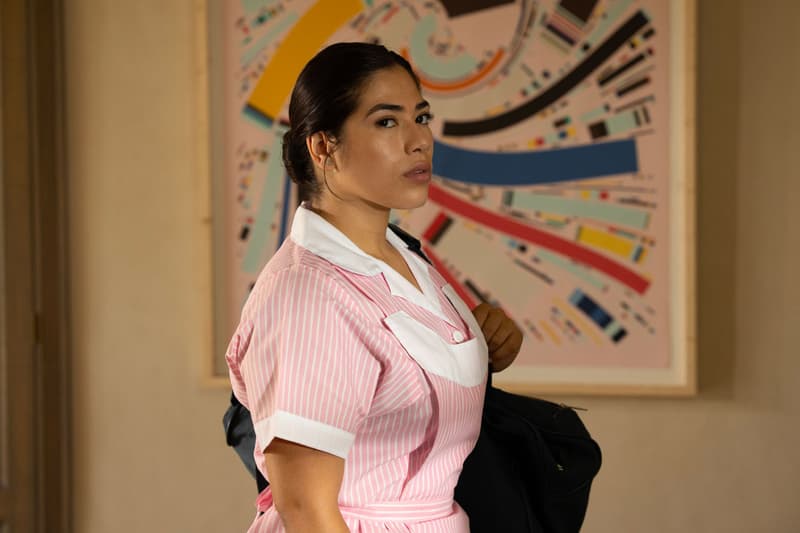 1 of 3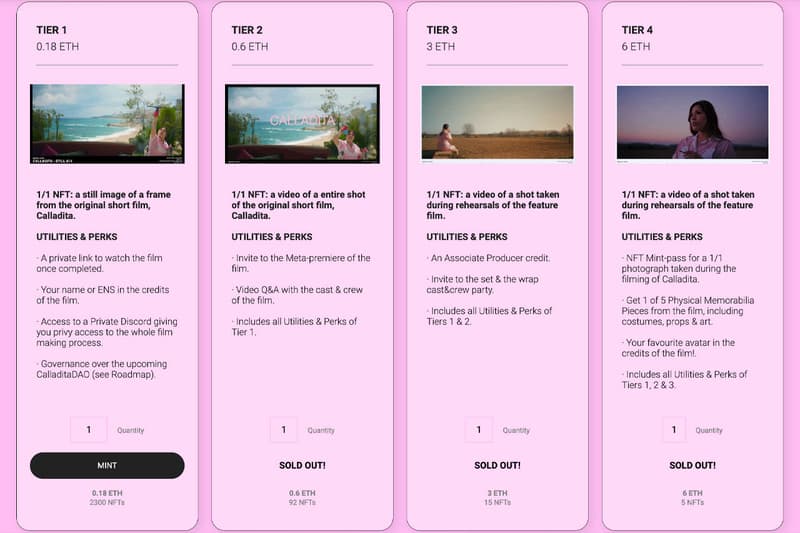 2 of 3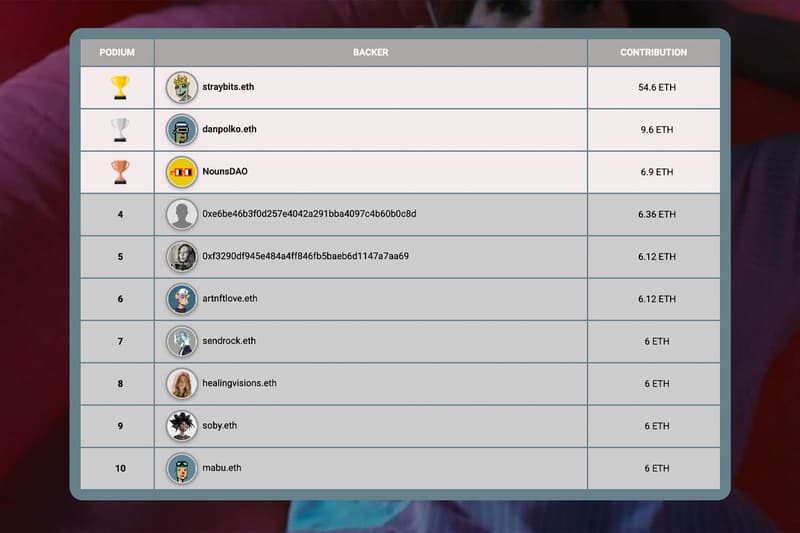 3 of 3
Written and directed by Miguel Faus, Calladita is a feature-length film funded by a community of patrons who have and are purchasing NFTs to support the production.
The storyline of Calladita is based on Faus's award-winning short film that he made a few years ago — which has earned several substantial awards and was acquired by HBO Max in the U.S.
GM!

Wanna join us pave the future of cinema via Web3? pic.twitter.com/RThF59HFJ9

— CALLADITA – NFT Film ?MINTING LIVE? (@calladitafilm) March 9, 2022
The film tells the story of a young Latin-American maid who works tirelessly for a wealthy family during the summer while they enjoy their holiday. Though once she meets the maid of the neighboring house, she soon discovers there might be a way to enjoy the summer for herself as well.
It "touches upon themes of class differences and injustice from a profound and sophisticated perspective, moving away from easy clichés and caricatures," reads the description of the film.
Joining Faus to bring the vision to life are executive producer Jim Cummings and advisor Julie Pacino, who is the first to successfully use the NFT fundraising model to produce her own feature film, Keepers of the Inn. Joining the three is Tony Herrera, an NFT OG with strong ties to the Spanish-speaking Web3 community.
This talented team is backed by the support of the broader community, who have donated their ETH to see the vision come to fruition. This was done through the sale of still frame shots from the film, with various tiers and price points available to select from.
Some of the top contributors to the film include names like straybits.eth, danpolko.eth, and the Nouns DAO — with donations of 54.6 ETH, 9.6 ETH, and 6.9 ETH respectively.
gm from thewired vault. @calladitafilm still. got a grail imo ? pic.twitter.com/yXnqdaUWJN

— thewired.eth ?️ (@the_wired_nft) January 8, 2023
Faus recently announced that over 500 individuals had donated to the film and that as a result it had been presented a "Completion Funds award" at the Sundance Film Festival by acclaimed film director Steven Soderbergh.
"This movie started as a crazy idea in my mind that maybe I could fund my first feature through an NFT collection, and a few months later, thanks to 500 degens on the internet who believed in us and minted our NFTs, we got to make the movie," shared Faus in a comment to Decrypt, adding "to have it now awarded by a legend of independent cinema like Steven is a dream come true."
While waiting for the film's festival premiere, which is slated for Spring, viewers are invited to revisit the short film the story is based on.
NFTs, DAOs, and the broader Web3 space continue to show the world there are truly no limits to the possibilities of what can be achieved through communal ambition. As for Faus and his team, they hope that this film will be the first of many and that it will inspire others to try the same.
In other news, crypto adoption is on the rise in Latin America.