Celebrated Marvel and DC Artist Launches On-Chain Comic Series
Alongside a dedicated marketplace in partnership with Origin Protocol.
Celebrated Marvel and DC Artist Launches On-Chain Comic Series
Alongside a dedicated marketplace in partnership with Origin Protocol.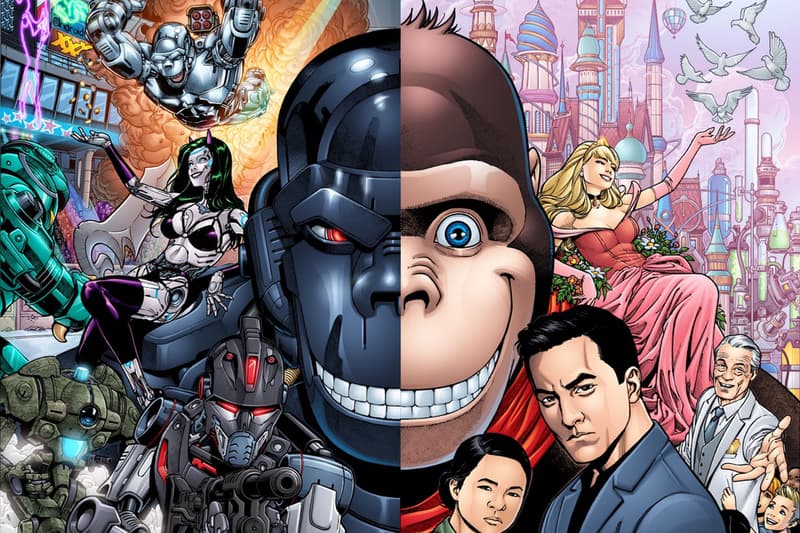 Tying in with his Biplane Bobo PFP project, celebrated Marvel and DC comic artist, Sean Chen, announced the launch of an on-chain comic series — powered by content studio 247 Comics.
Chen and his team share that the comics will build upon the rich world that was first hinted at with the release of the 10,000-piece avatar project.
Being one of the top artists in the comic book world, drawing characters like Iron Man, Wolverine, Batman, and more — Chen is uniquely positioned to bring a powerful original offering to the Web3 world, which he says will be exclusively available on-chain.
"After over three decades of drawing the biggest and most well-known characters in pop culture, I wanted to do something unique for new audiences looking for further story depth in their favorite digital collectibles, as well as the existing fans of my comic book work," shared Chen.
Who's ready for an adventure at Bobo World? pic.twitter.com/KBSEPrXGSI

— 247 Comics (@247ComicsHQ) December 12, 2022
Through its work in the space, 247 has formed a collective network of passionate creators, collectors, and artists. The content studio has also embraced a decentralized community ownership model and said that the success of each new comic series will be determined by collectors — who will have the opportunity to participate in the growth and expansion of each franchise.
The first comic from the studio, GENESIS, tells the story of an innovator who has worked his entire life to push humanity beyond the bounds of physical limitations with technological developments but with his quest for success comes at a cost. The story's protagonist goes down a path of desperation trying to save his humanity and the life of his only son, with the creation of an uncontrollably dangerous new technology.
In addition to the comic release, 247 announced that it has partnered with Origin Story, to develop its very own marketplace.
Founded in 201y by entrepreneurs Matthew Liu and Joshua Fraser, Origin Protocol is a Web3 development platform that works to release innovative products and solutions for crypto's NFT and DeFi sectors. One of its most successful offerings has been its NFT marketplace product, Origin Story.
The tool has powered NFT sales like that of 3LAU's record-breaking music sale at $11.7 million USD, the "Charlie Bit My Finger" viral video sale, Paris Hilton's "Past Lives, New Beginnings" series drop, and is currently used by NFT collections like Pudgy Penguins and Karafuru.
"Our Partnership-Publishing model was foundational to our team's ethos to ensure creator inclusion in ongoing IP participation," said 247 Publisher and Cofounder Carl Choi adding, "this was our answer to Web3's marketplace's ongoing stance to deprioritize creator royalties. We are thankful to ORIGIN Story for helping us implement this vision."
"If you are a 247 Comics Studio Badge holder, you have already been clued into just what we have in store for a new era of art and story in Web3. If not, welcome aboard. Let's create the next blockbuster franchise together," shared Chen.
In other news, read the opinions artists and creators have on the use of open editions in the Web3 art space.