2022 Year In Review: Crypto in the Court
From Sam Bankman-Fried's indictment and Yuga Labs' ongoing celebrity endorsement class-action lawsuit to the U.S. DOJ, SEC, and CFTC finally waking up to calls for accountability and justice.
2022 Year In Review: Crypto in the Court
From Sam Bankman-Fried's indictment and Yuga Labs' ongoing celebrity endorsement class-action lawsuit to the U.S. DOJ, SEC, and CFTC finally waking up to calls for accountability and justice.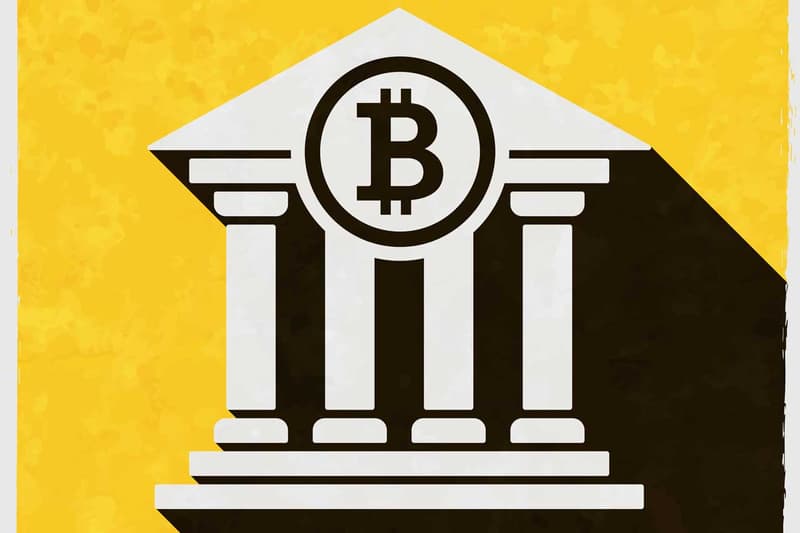 2022 has been nothing short of innovation, corruption, and accountability. 
Here's an overlook of this year's legal landscape and what can be expected in 2023. 
Yuga Labs Filed Trademark Infringement Lawsuit Against Cali Artist, Ryder Ripps
This week, Los Angeles artist Ryder Ripps, filed counterclaims against Yuga Labs, accusing the company of intentionally misrepresenting its IP rights in its BAYC NFTs. 
This comes in the midst of a pending appeal to the Ninth Circuit, where in Yuga's initial trademark infringement lawsuit against Ripps, has accused the artists of intentionally using various trademarks, including its BAYC name and logos to sell knockoff Bored Ape NFTs. 
The ongoing case can be tracked by following Yuga Labs, Inc. v. Ryder Ripps, et al., 2:22-cv-04355 (C.D. Cal.). 
The Hypocrisy of Sam Bankman-Fried and Collapse of FTX
From the 2008 economic crisis and 9/11 terror attacks to the Enron scandal, millennials have experienced their fair share of economic collapse and generational trauma, whose lasting effects still impact the ways in which our generation approaches money. 
Now, Gen-Z, bears witness to what is believed to be one of the largest scandals in modern history – Sam Bankman-Fried and the collapse of FTX, which drained investors to both FTX and Alameda Research out of $1.8 billion USD. 
On December 13, the District Attorney for the Southern District of New York announced the unsealing of the federal indictment against Bankman-Fried, charging him with eight counts of wire fraud, conspiracy to commit commodities/securities fraud, and money laundering. 
Before Christmas, Bankman-Fried, 30, was released from federal custody on a $250 million USD bond, with his parent's Palo Alto mansion pegged as collateral. 
With the disgraced FTX executive out and about, the current bond has raised questions about the federal bail process and why such a high-profile defendant who has been compared to the a modern day Enron exec, was allowed to go free.
Read more about the current FTX collapse here. 
Terra Co-Founder Do Kwon May Be Hiding Out in Serbia
With the global manhunt for Terraform Labs' founder and CEO Do Kwon still ongoing, South Korean authorities now believe he's hiding out in Serbia after leaving Singapore sometime in November. 
A December 11 report confirmed the belief by South Korean authorities that Do Kwon is in fact hiding out in Serbia, with South Korea's Ministry of Finance in the process of requesting cooperation from the Serbian government as part of the ongoing investigation. 
South Korean authorities have been on the hunt for Do Kwon since the collapse of Terra, and an arrest warrant against Kwon for allegedly violating South Korean capital markets laws. 
Celebrities Under Scrutiny For Endorsing Digital Assets
Earlier this month, Yuga Labs and crypto fintech startup Moonpay, were hit with a class-action lawsuit for allegedly using celebrities to promote and heavily inflate the price of certain digital assets. 
The current lawsuit, which names over 40 people and companies as defendants, including Paris Hilton, Snoop Dogg, Jimmy Fallon, Justin Bieber, Madonna, Serena Williams, Post Malone, and Diplo, was first filed on December 8. 
Court documents currently position Yuga Labs and Madonna's manager, Guy Oseary, as having allegedly created a plan to leverage a vast network of A-list Hollywood talent to help inflate the actual value of their digital assets, specifically, BAYC. 
A spokesperson for Yuga Labs has responded to the claims by calling them "opportunistic and parasitic," expressing Yuga Labs' desire to prove them as such. 
This also comes in the midst of a wider investigation into the digital asset sector by U.S. regulators, including questions over whether certain digital assets by Yuga Labs are "more akin to stocks" and potentially violating federal securities laws. 
Kim Kardashian is SEC's First A-List Example of Perils of Crypto Endorsement
In October, the SEC ruled that Hollywood icon Kim Kardashian violated the anti-touting provisions of Section 17(b) of the Securities Act after a 2021 social media post by Kardashian promoting EthereumMax (EMAX) caused the digital asset's price to inflate. 
In its press release, Kardashian agreed to settle the charges with the SEC by paying $1.26 million USD in penalties, disgorgement, and interest. 
Ultimately, the ongoing class-action endorsement lawsuit against Yuga will start the long-awaited moment where both the SEC and U.S. courts start to carve out nascent legal precedent surrounding celebrity endorsements of digital assets that bring Section 17(b) of the Securities Act front-and-center.
First-Ever Insider Trading Case Involving Crypto
In September, Nikhil Wahi, the brother of a former Coinbase Global product manager, Ishan Wahi, pleaded guilty to the first insider trading case involving crypto, according to U.S. prosecutors. 
Wahi, 26, admitted during a virtual court hearing before U.S. District Judge Loretta Preska, that he did in fact make trades based on confidential information he received from Coinbase. 
Prior to Coinbase's announcements in June 2021 and April 2022, both Nikhil and friend, Sameer Ramani, used their Ethereum blockchain wallets to acquire specific assets that they then traded at least 14 times. 
As a result, the assets rose in value and generated over $1.5 million USD in gains, according to prosecutors. 
While Nikhil's sentencing is expected to be sometime this month, Ishan, has pleaded not guilty and is scheduled to appear in court on March 22, 2023. 
Ramani, however, remains at large with whereabouts unknown. 
Robinhood Gets Nailed With $30M USD Fine for Consumer Protection Violations
In August, the New York Department of Financial Services (DFS) issued Robinhood a $30 million USD fine for its failure to comply with regulatory standards surrounding anti-money laundering (AML), cybersecurity, and consumer protection. 
While Robinhood is not a Web3-native platform, it began listing cryptocurrencies and other digital assets in 2018, with significant investments from leaders, including the now disgraced and fallen FTX founder, Sam Bankman-Fried. 
After reaching a settlement with DFS, Robinhood is now required to retain an independent consultant that will regularly perform comprehensive evaluations of the platform to ensure future compliance. 
Read more about Robinhood's DFS penalty here. 
UK Court Awards Bitcoin's Self-Proclaimed Creator $1 USD in Damages
Who is Satoshi Nakamoto? The million dollar question that has plagued the crypto sector since Bitcoin's Whitepaper first published, continues. 
However, a UK High Court Judge ruled in August, that Dr. Craig Wright, the self-professed inventor of Bitcoin, had presented "deliberately false" evidence in his defamation case against Bitcoin podcaster, Peter McCormack. 
For his troubles, Wright was rewarded $1.23 USD in damages – however, the answer to whether Wright is actually Satoshi Nakamoto, has not been addressed nor determined at this time. 
FTC Sues Meta and Blocks "Within Unlimited" VR Acquisition
The FTC has extended a landmark legal challenge to Meta's latest move to acquire VR company Within Unlimited, and its fitness app, Supernatural, alleging in a lawsuit that it would hurt competition and violate antitrust laws. 
Specifically, the FTC claims that if Supernatural wasn't already part of Within's portfolio, Meta would have developed its own native VR fitness app, allowing it to enter the market with its own product as an independent competitor and participant. 
On the other hand, Meta, has unsuccessfully argued that the VR market has high barriers to entry, given how nascent the space currently is. 
Meta, the parent company to Facebook, is no stranger to antitrust scrutiny, as the FTC's recent blocking of the Within acquisition follows its ongoing 2020 antitrust lawsuit against Facebook for its acquisition of both Instagram and WhatsApp. 
Kraken Has No Plans to Register With SEC
With an estimated 9 million clients, crypto exchange Kraken announced in September that it has no plans to delist tokens that the SEC has labeled as "securities," or to register as a "market intermediary."
However, Kraken's formerly controversial co-founder, Jesse Powell, stepped down as CEO, with Kraken's COO, Dave Ripley, assuming the role. 
In July, an initial report by The New York Times revealed that the U.S. Treasury Department was intending to impose a fine on the crypto exchange for reportedly breaking U.S. sanctions with Iran – an update to a 2019 case alleging that Kraken had allowed Iranian users to access its platform. 
Binance's CZ Sued Bloomberg for Defamatory 'Ponzi Scheme' Language
Binance founder and CEO, Changpeng "CZ" Zhao, sued Bloomberg's Hong Kong subsidiary for defamation after a published U.S. news article/interview included the phrase "Zhao Changpeng's Ponzi Scheme." 
A July tweet by CZ called on Bloomberg to take accountability for the defamatory statement, which his legal team asserted to garner "hatred, contempt, and ridicule."
It's worth noting that this is a lawsuit personal to CZ and not one Binance is bringing against the Bloomberg subsidiary. 
U.K. Court Allows for Lawsuit to Be 'Airdropped' Through an NFT
A London High Court Judge granted an order in a private hearing in June that gave the law firm Giambrone & Partners LLP permission to serve legal documents through an NFT via an "airdrop" for purposes of serving "legal notice" in a pending lawsuit. 
The law firm had previously filed suit against for crypto exchanges – Binance, Polo Digital Assets, Aux Cayes Fintech, and Bitkub Online – claiming its client fell victim to a $2.3 million USD fraud that "tricked" him into depositing crypto into two unknown crypto wallets. 
While this is the first time a U.K. court has ruled that "legal notice" can be "airdropped" through an NFT, it marks the second time in history that a court has allowed for legal service to be conducted through an NFT.
In June, the New York Supreme Court allowed for a U.S. multinational law firm to successfully serve an alleged hacker legal notice through an NFT. 
Read more about the UK lawsuit here. 
Twitter Sued Elon Musk After He Tried to Back Out of $44 Billion USD Acquisition Deal
While Musk eventually gave in and went forward with the $44 billion USD acquisition of the social media giant, it didn't stop Twitter from making sure it kept the tech billionaire to his word of purchasing the platform by suing him for breach of contract. 
Since Musk's takeover, Twitter has been a battlefield full of landmines and casualties that has resulted in an angry call for him to step down as CEO following a series of controversial and unusual moves that have seemed to blur the lines of "free speech" with Musk's apparently visible personal vendettas. 
Read the latest on Musk's intention to step down as CEO here. 
CFTC Charged a South African Company With $1.7 Billion USD in Fraud
In what is believed to be the largest case of crypto fraud (excluding the ongoing federal lawsuit against FTX and Sam Bankman-Fried), the CFTC charged a South African Commodity Pool Operator and its CEO in June. 
CFTC Commissioner Kristin Johnson alleged that the defendants purportedly used various websites and social media accounts to solicit Bitcoin from members of the public for participation in their pool, which resulted in participants transferring over 29,000 BTC ($564 million USD at the time) to the fraud – something she said represents the largest case of fraud involving Bitcoin to date that the CFTC has seen. 
Read more about the CFTC lawsuit here. 
U.S. DOJ Seizes Historic $3.6B USD in Bitcoin Linked Back to Silk Road
In an elaborate scheme that lasted nearly 10 years, the U.S. DOJ was able to seize over 50,000 stolen Bitcoin directly linked to the Silk Road in November, which had been hidden inside the home of hacker James Zhong. 
Zhong, who pled guilty on November 4 to committing wire fraud in September 2012 when he unlawfully obtained 50,000 Bitcoin from the Silk Road, remained invisible to law enforcement for over 10 years. 
In June, the DOJ also brought legal charges against six individuals involved with the NFT project, Baller Ape Club, that defrauded investors out of over $100 million USD.
Read more about the DOJ's historic seizure of $3.36 billion USD worth of Bitcoin from Zhong's Georgia home here. 
Silk Road's Ross Ulbricht Forfeits $3 Billion USD in Stolen BTC to U.S. Government
In April, the U.S. Government announced that Ross Ulbricht, the creator of the now-defunct Silk Road, would completely forfeit approximately 69,370 Bitcoin and bitcoin altcoins (then valued at $3 billion USD) – clearing Ulbricht of his obligation to pay back the $183 million USD that he owed to the U.S Government. 
The original forfeiture of money case, "Money Judgment" or "United States v. Ulbricht," was filed in 2015 – with the settlement agreement filed in early 2021 and its subsequent acceptance in 2022. The seized funds are expected to be discarded by the U.S. Government in what is believed to be through public auctions via the GSA site.