DayAway Brings Luxury Hospitality to the Web3 Space
With its Founder's Key NFT membership unlocking a variety of perks around the world.
DayAway Brings Luxury Hospitality to the Web3 Space
With its Founder's Key NFT membership unlocking a variety of perks around the world.
1 of 2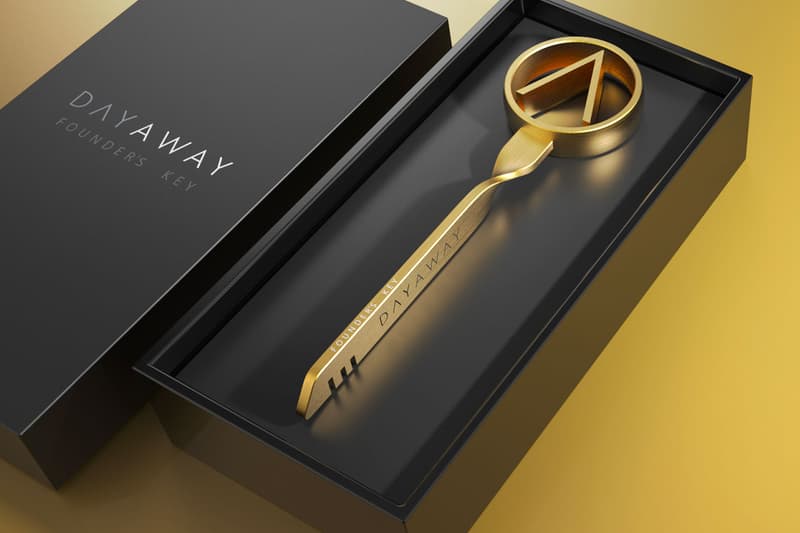 2 of 2
DayAway, a project curating luxury hospitality experiences and privileges has announced the launch of its genesis token, dubbed the Founder's Key.
The tokens, which will exclusively launch on OpenSea on January 12, provide holders with real-world privileges from day one. Including luxury experiences and events curated by a variety of iconic brands.
DayAway shared that the vision behind its Founder's Key NFT is to provide instant value and utility to its holders. Already DayAway is a leading online destination in the hospitality world, with visitors using the site to discover and book curated luxury experiences. The platform has formed relationships with brands like Park Hyatt, Waldorf Astoria, Raffles, Rosewood, and InterContinental.
Those who hold one of the five hundred Founder's Key tokens will unlock a wide variety of VIP benefits in areas like hospitality, travel, retail, wellness, and food & beverage brands worldwide.
Want VIP access to international events like the F1 Grand Prix? Discounts & upgrades at the most luxurious hotels worldwide?

The Founder's Key from luxury travel brand @dayawayofficial comes to OpenSea 1/12, giving you access to all the above and more.

Let's dive in! ?⬇️ pic.twitter.com/cHePl0uXzA

— OpenSea (@opensea) January 7, 2023
DayAway also shared that it plans to release a variety of future NFT drops, including a highly exclusive collection called Bucket List. These tokens will be auctioned off as one-of-ones and will grant the holders access to "a series of once-in-a-lifetime, money-can't-buy experiences designed in partnership with the world's most iconic brands."
Early VIP purchasers of the Founder's Key collection have already taken part in private events like an exclusive Anderson Paak and access to a Sky Suite during the F1 Singapore Grand Prix with early adopters of the platform also enjoying exclusive experiences and access to various 5-star hotels in the DayAway network.
"When we launched DayAway in May 2021, our goal was simple: to provide our community with access to luxury escapes through a seamless digital user experience. Since then, we have been so encouraged by the overwhelming response we have received from our loyal guests in Singapore, Hong Kong, Thailand, Australia, and the UAE," said CEO and Founder Martha Waslen.
"With our expansion into new markets and hospitality adjacent industries, now is the perfect time to reveal the next step in our DayAway journey — a new era of membership and community engagement enabled by Web3 technology. This is the future of hospitality, loyalty, and the experience economy," she added.
Going forward DayAway hopes to become one of the largest travel and lifestyle membership offerings worldwide. Waslen shared with Hypemoon that "following the drop of the Founder's Key, we plan to release at least one new NFT membership collection each year [starting Q3 of 2023] with a variety of utilities and partnerships — like collections focused on hotel benefits, wellness experiences, dining privileges, and NFT collections that are specific to different regions around the world."
Waslen added that "eventually we plan to have 100,000s of token holders globally across different membership types, trading utilities, and benefits within our own community. Every utility, benefit, discount, and incentive we ever release from our growing network of partners will be airdropped to the 500 Founder's Keys — meaning it will always be the highest tier of membership and loyalty in the DayAway ecosystem."
In other news, see artists' thoughts and opinions on open editions in the NFT space.