Foundation Enables Community-Led Art Curation With 'Worlds'
Highlighting and strengthening the relationship between Web3 artists and curators.
Foundation Enables Community-Led Art Curation With 'Worlds'
Highlighting and strengthening the relationship between Web3 artists and curators.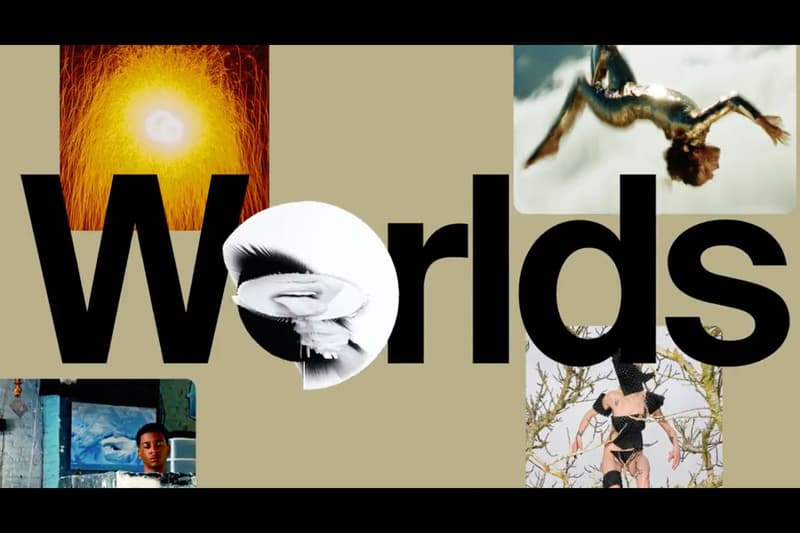 Foundation, a now leading NFT platform for on-chain art originally launched with a curated roster of just 50 artists — however, it rapidly grew to become one of the largest platforms in the space.
As a result of the pace of its growth, Foundation was faced with what it says was an enormous challenge, the question of how it could possibly curate the massive amount of creativity that was coming its way.
The answer to that question was Worlds — to understand the new platform and how it came to be Hypemoon spoke with CEO and Co-Founder of Foundation, Kayvon Tehranian.
Worlds

Simply put, Worlds was designed to be a Web3-native curation tool that helps to strengthen the relationship between curators and artists while rewarding them both for their participation in the space.
Curators invite sellers, the sellers can then list any NFTs they own, and both earn a pre-determined split of the ETH produced from the sale.
Worlds was also designed to be as user-friendly as possible, with complex coding and mechanisms being handled by Foundation. With the tool, interested curators can launch a World with just a few clicks and in a single transaction.
Benefits of the tool include the ability to specify who can list in a World through on-chain allowlists and the exact specification of fees they want to charge, which are automatically sent to them at the end of every sale. Approved sellers also have ease of use, with the ability to list any NFT they own from any contract.
The hope is that participants will use the new tools to build auction houses, exhibitions, galleries, collectives, and more.
ʟɪᴠᴇ ɴᴏᴡ
Worlds. A web3-native curation tool.

⊚ Curators invite sellers.
⊚ Sellers list NFTs they own.
⊚ Both earn ETH on sales.

? Build your world.
↳ https://t.co/4VwN1lVYfU pic.twitter.com/Anive7RtzZ

— Foundation (@foundation) January 10, 2023
Building It
With Foundation having spent over 6 months in 2022 developing Worlds, Tehranian shared that one of the biggest challenges was "how could we narrow in on the feature set that would allow decentralized curation to truly take off?"
He explained that curation is an incredibly wide design space and that the idea of decentralized curation was something that the space has been talking about for a long time but that nothing had quite worked yet.
Tehranian went on to share that to him and his team there were a few core ingredients that were needed to pull this off. These were, to ensure curators get paid for their efforts, the creation of transparency between artists and curators regarding the nature of financial agreements, and the ability to present the curation in an aesthetically pleasing way.
Stating that "with Worlds, we believe we've delivered the essence of what's needed to kickstart a renaissance in decentralized curation," adding that "curation should be a decentralized ecosystem of independent curators vying to represent artists and their work on fair and transparent terms."
While building out Worlds, Tehranian said it was important to maintain many of the elements users of Foundation are already familiar with, including its reserve auction system, drag-and-drop home tab experience, and thoughtful page layouts — all while still providing a fresh and new experience with Worlds.

"Worlds has this incredible combination of rooting you in the familiar, but also pushing you into a whole new world of possibilities," he shared.
Curation vs Clutter
Speaking on the importance of curation, Tehranian shared that with Web3 being such a new space and with such a rush of interest over the last two years that it was "damn near impossible for a newcomer to distinguish between what's totally rubbish and a scam from the literal works of art that are being created every day."
He shared that in the past Foundation had attempted to introduce Web2 features to help with discovery but that "Web2 isn't Web3," and that new thinking was required.
"Worlds is about approaching discovery with a distinctly Web3 lens. We're incentivizing curation through smart contracts, through real on-chain financial incentives," something Tehranian says is not possible in Web2.
"We can expect curation to take on a totally different form in Web3 — my hope is that it becomes incredibly expansive," adding that he believes people can make a real living curating objects on the internet, in a future that is possible with Worlds.
Integrity
Speaking to the technical design of Worlds, Tehranian shared that minting and listing are separate, in that artists own their provenance and are minting to contracts they own and control.
From there the artists can choose to either list independently or in a World. "You can only list an NFT in one world at any given time," shared Tehranian, explaining that "this ensures there's a high-integrity relationship between the seller and the curator."
In contrast to artist management, curation, and contracts in the traditional world — curation in the Web3 world are far more scalable and cheaper to operate expressed Tehranian.
"With Worlds, we can allow curators to focus on what they do best, curation. Not enforcing contracts. Instead, the blockchain does that by design," he added.
Intentionality
In a word of advice to those new to curation, Tehranian shared that "curators need to approach building their Worlds with care and intention."
He recommends starting small and growing gradually as success starts to come, stating that "a world succeeds when it has a real market behind it."
Going on to explain that, "that market needs to be nurtured and grown over time. Start with your unique perspective and value proposition."
He gives the example of AI art being a charged field and that through Worlds you can see groups like somewhereart helping others see the creative potential of the medium through their exhibition ART x MACHINE.
"There's an incredible sense of beauty as you explore this world. You can't help but be swayed by the argument that AI is just yet another tool in the hands of an artist. Not the end of art itself as critics would have you believe," he added.
Global Ecosystem
Foundation says that with Worlds, the platform is now a "global ecosystem of creators, collectors, and as of today — curators."
The platform hopes that creators will lean on curators for support and that this support might come in the way of meeting new collectors, participation in exhibitions, and entry into powerful networks.
For collectors, the platform says that discovery will be better than ever, with curators highlighting talented creators from a variety of new perspectives.
Having spent nearly half of 2022 developing the tool, Worlds is now available for any curator who would like to start building out their vision.
Just three days into its launch, Worlds and its curators have already generated over 100 ETH in sales, according to data shared in a recent tweet from Tehranian.
In other news, Fvckrender and Manifold partner to launch a dynamic 69-day auction.