Industry Leaders Discuss "Tokenized Economies, Coming Alive" at WEF Panel
Covering a broad range of subjects from tokenized units of electricity to central bank digital currencies.
Industry Leaders Discuss "Tokenized Economies, Coming Alive" at WEF Panel
Covering a broad range of subjects from tokenized units of electricity to central bank digital currencies.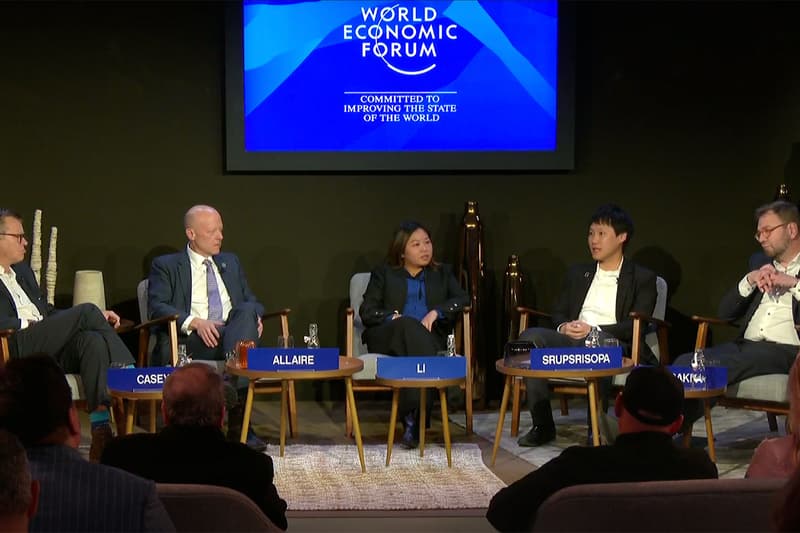 On January 17, leaders from a variety of different industries met at the World Economic Forum (WEF) in Davos Switzerland to discuss tokenization in a panel titled "Tokenized Economies, Coming Alive."
Speakers included Jeremy Allaire, the CEO of Circle, "Topp" Jirayut Srupsrisopa, the CEO of Bitkub Thailand, Timo Harakka, the Minister of Transport and Communication for Finland, and Beryl Li, the co-founder of Yield Guild Games. The discussion was moderated by CoinDesk's Chief Content Officer Michael Casey.
The panel discussed everything from tokenizing units of electricity to the rise of and use cases for central bank digital currencies (CBDC).
Tune in to #WEF23 and catch YGG Co-Foundr @berylchavezli together with @circle Co-Founder, Chairman and CEO @jerallaire; @BitkubOfficial CEO @toppjirayut and @CoinDesk CCO @mikejcasey this Jan 17, live from Davos to discuss thriving tokenized economies?#WeAreYGG pic.twitter.com/A4VPFI3BrF

— Yield Guild Games (@YieldGuild) January 10, 2023
Speaking on a variety of use cases for tokenization, Bitkub CEO Jirayut "Topp" Srupsrisopa shared that the Thai government is working on an "investment token" license, which would be separate from a crypto token license.
Purportedly, they would allow entities to tokenize a variety of "values," including things like bonds, carbon credits, electricity units, foreign exchange markets, and more.
Topp said that "tokenization will be the foundation of the digital economy going forward."
He explained that "tokenization is a digital representation of value," adding that for the first time in humanity and thanks to the blockchain, these assets have digital scarcity, as opposed to the internet which provided digital abundance models.
The young CEO also shared that Thailand's central bank is at work on a CBDC, which will, according to him, be integrated into the Thai baht wholesale market within Q1 of 2023. Cointelegraph reports that discussions between the Monetary Authority of Singapore and Thailand are underway to handle remittances between the two countries using the new currency.
Towards the end of the panel, during a q&a opportunity, one guest asked what the participants find will be the most exciting thing to be tokenized next.
Allaire shared that he found that many brands have the desire to turn their loyalty points systems into blockchain applications — which has in a sense already begun with the implementation of the tech from brands like Starbucks. He shared that this would take brands from a "closed-loop system" to an "open-loop system."
In a wide-ranging discussion, a panel of blockchain industry personalities at the World Economic Forum (WEF) concluded that the economy will become increasingly tokenized in the future. Carbon credits, housing, electricity, government bonds, foreign exchange, and other real-world assets will be traded on the blockchain, according to the panel's participants.
The entire panel came across as very optimistic about the future of tokenization, and believe that a majority of real-world assets will eventually be traded on the blockchain.
While the speakers were enthusiastic, comments on Twitter regarding WEF and CBDCs have been less than excited about the interest from the organization — with many using colorful language to express it.
In related news, read more about the trade-offs that might be required with the implementation of CBDCs.