Baris Gencel's Metamorphosis: Fashion Design Reborn Through AI
The rise of AI art and fashion design is not easily hidden, we sat down with Baris Gencel, an AI artist and fashion designer to discuss his latest collection, Metamorphosis, and the impact of AI in the creative industry.
Baris Gencel's Metamorphosis: Fashion Design Reborn Through AI
The rise of AI art and fashion design is not easily hidden, we sat down with Baris Gencel, an AI artist and fashion designer to discuss his latest collection, Metamorphosis, and the impact of AI in the creative industry.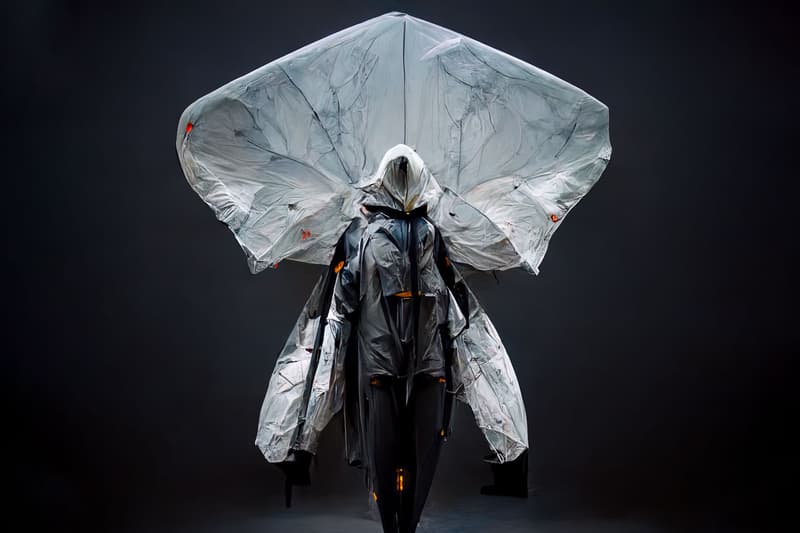 1 of 4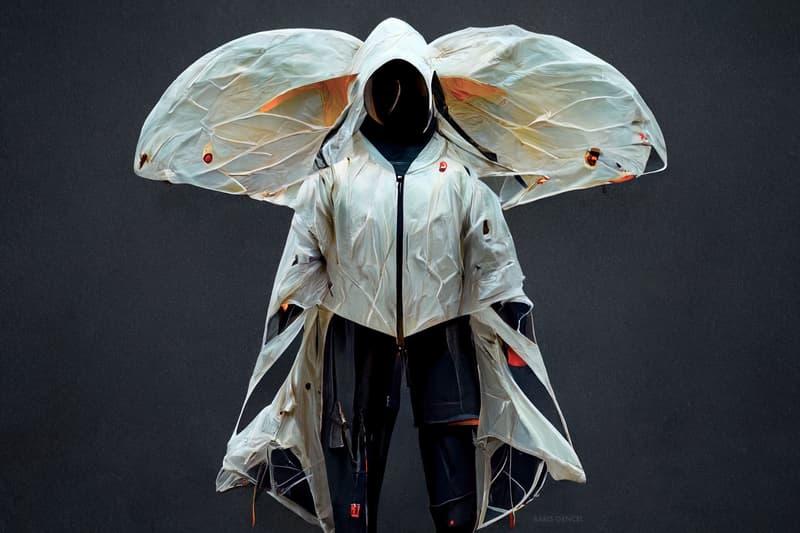 2 of 4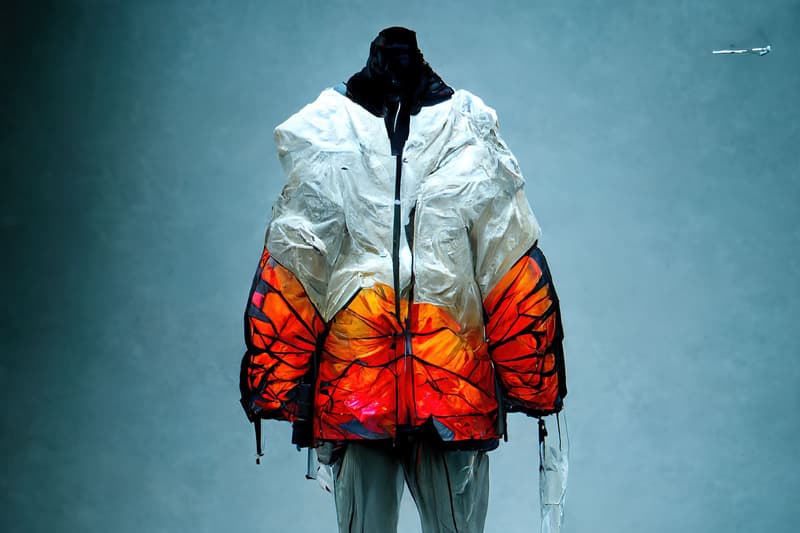 3 of 4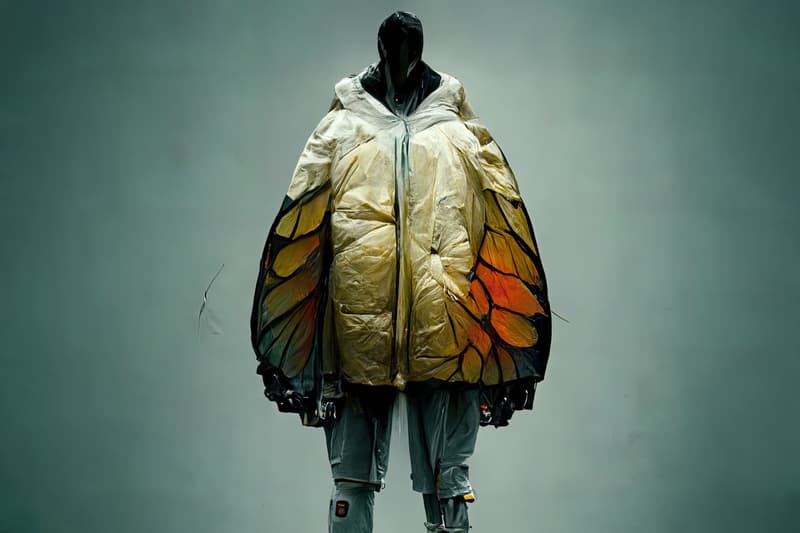 4 of 4
Artificial intelligence is revolutionizing the fashion and creative industry. From computer-generated designs, NFTs, architecture, and virtual fashion shows to generative art, AI is changing how we think about fashion design and art and how we perceive creativity.
We sat with creative director and digital artist turned AI Fashion designer Baris Gencel, to discuss his latest collection, 'Metamorphosis,' Monarch Butterly, a digital collection of art pieces depicting the transformation of the fashion industry, reborn through AI. As well as the impact of AI in his current work and his perspectives around the ongoing battle, human vs. AI. 
In 2022, the unveiling of AI technologies like ChatGPT and Midjourney has aroused an ongoing debate about using AI in art, fashion, and other creative fields. Some argue that the use of AI threatens the creativity and individuality of human artists and that it could lead to mass production and the homogenization of fashion. Others worry about the potential for job loss as AI becomes more prevalent in the industry.
For creators, many worry that the advancement of technology will lead to a loss of respect and appreciation for artists. While it is true that the artistic process and original ideas behind a work are essential, the final result is also significant, particularly for businesses that hire artists for graphic design and advertising. While technology can be helpful and convenient, it can also pose dangers. As AI advances, there grows a need to find a balance between technology's benefits and risks and consider its ethical implications in the arts.
Yet, it has also provided new tools and resources for artists, designers, and creators to explore and experiment with. The internet is now overflowing with AI art, fashion design, architecture, and that pool only continues to grow as the technology evolves.
"I was around for the emergence of computers and software like Photoshop and After Effects; when these were initially released, people also questioned if what was being created on the computer was true "art," and many people, artists were against the rise of computers and the internet. AI is bringing up a similar debate and is receiving a similar response. However, it is a normal part of the evolution and advancement of technology." Gencel Shared with Hypemoon.
Gencel is a multi-talented creative who has lived in Asia for over 20 years and currently resides in Shanghai.
He has diverse skills and experience, including new media, creating immersive spaces with new technologies, Metaverse, art, virtual production, and experiential events. Most recently he has also been involved recently Metaverse projects for some luxury brand as an creative lead. He has also served as a judge for several awards shows, including the London International Award, the International Film Festival, and more.
Having recently dived into the world of digital art and design, Gencel is still reasonably new to the whole web3 and AI world of design and art. After discovering AI, he claimed this as a revolutionary period for him as an artist. For over a decade, he has done campaigns and brand activations for clients like Cartier, Coca-Cola, Porsche, Tommy Hilfiger, and other fashion and high-end luxury brands.
He sees the merging of physical and digital as an exciting opportunity and is particularly interested in using AI to bring digital elements into physical spaces in a retail and fashion setting. He has found AI to be a valuable tool for coming up with new ideas and pushing the boundaries of his creativity. Still, he also recognizes that it has flaws and limitations. He believes that AI can be a powerful tool in the creative industry but acknowledges the concerns AI has brought about in the industry.
In his latest collection, Metamorphasis, he reveals the vast scope of what AI art can lead to and a concept Gencel refers to as using "inconceivable fabric." This term refers to innovative and experimental materials that push the boundaries of traditional fashion design generated through AI. "By incorporating these unique fabrics into their collections, designers can create truly one-of-a-kind pieces that stand out in a sea of sameness." Gencel shared. Whether it's a dress made from a strange plastic-like material mirroring plastic bottles or a jacket woven from plant-textured bamboo fibers, these unconventional materials add excitement and innovation to fashion design that helps it stand out in an increasingly crowded market.
The use of inconceivable fabric can be seen as a way for designers to express the constant change and evolution that is a vital part of the fashion industry. Some of these strange fabrics and materials are depicted in Gencel's Metamorphosis collection, and other AI generated designs.
Gencel initially didn't plan on using AI for clothing design, but through experimentation, he discovered a talent for it. He began sharing his work on social media and received positive feedback and requests for information on how the designs were created and where they were from. Although he has shared that he uses AI to generate the designs, he also uses his digital art and software skills to add personal touches and make edits to the creations.
Pushing Boundaries in Creativity & Imagination
The world of fashion and design constantly evolves, with new trends and styles seemingly emerging. This constant 'metamorphosis' can be a thrilling and exciting aspect of the industry, as designers and consumers constantly seek the next big thing. However, it can also be a source of frustration, as it can be challenging to keep up with the changing landscape of fashion and design. Gencel acknowledges that AI is still a new and emerging technology with flaws and errors.
"But honestly speaking, it's not easy. It's not like a magic button, really. And it requires dedication and persistence, like in every job or any passion, that you work on. I have had nights that I don't sleep not because someone is forcing me, but because, I'm enjoying it, I'm enjoying this new process with AI, and I'm becoming addicted to it. But that is the same reason I have come so far with my own work, because of my insistency. You have to try again and again and again and again until you get something that huh okay. Now we are doing something."
Gencel has shared his view of not seeing AI as an enemy but as a tool for his creative endeavors. He believes AI is helping him open his creativity, create compilations, and form new elements and things that he probably would have never thought possible.
"I now see AI as a creative partner, and we are in a brainstorming session or a creative session. And another way I see AI is that I am the way I talk to my team in the office and the way I talk to my designers and I give them my design brief. I'm explaining my idea. I am trying to put references, inspire them, and get them what I want, and they work on it. AI has now become like a member of my team."
Can I wear this in the Metaverse?
Gencel has shared that many have approached him about creating digital collectibles and wearables and how he should share his work in the so-called Metaverse. "Ai, the Metaverse, NFTs, this is all still in its early stages and has technological limitations. However, it is developing quickly, and the future of the Metaverse is promising, with the possibility of choosing avatars and digital clothing to present to online communities. AI will aid in the development of the Metaverse, but it is not yet mature. The line between physical and digital reality will become increasingly blurred as it grows."
Although, Gencel did tease a possible upcoming NFT collection he has begun to develop since the launch of his metamorphosis collection, along with upcoming IRL exhibits in Shanghai where he hopes to bring his digital creations to life. "Ever since publishing my latest work with AI, I have been approached by various brands and companies about possibly using my work in their own digital or physical collections. I am curious to explore concepts of digital fashion shows, NFTs, and finding a way to bring my work into the physical world."
Through a constantly evolving industry, it can take time to maintain originality. Some designers and brands lead the way in creating new ideas, while others are followers. "And now, when it comes to the creative industry, there's a lot of noise and I believe AI will also help to push these brands and industries by force to be more original. If not, your work will get lost."
Regardless of the implications of possible job loss and other fears arising with the growth of AI technology, his beliefs are that now you can see who's truly being creative, who's breaking the boundaries, and who's actually putting originality at the forefront.
"This tool has truly stretched the boundaries of my creativity and imagination. Every day I use AI, I see it as an exercise for my creative spirit, and now my work is never stagnant." Gencel Shared with Hypemoon
The debate around AI is replacing human creators and designers or if it can be a tool to augment their work. Many designers use AI to help them develop new ideas and streamline their workflow, rather than relying on it to create entire collections.
The use of AI in fashion design is an exciting development that has the potential to transform the industry. It allows designers to create unique and visually striking designs, streamline the design process, reach a wider audience through virtual fashion shows, and more. While it's essential to consider the potential drawbacks, AI in fashion can bring new opportunities and innovation to the industry overall.
In other web3 news, Rolling Stone and Pussy Riot's Nadya Tolokonnikova To Release 'Matriarchy Now' NFT Collection