Premier League NFTs To Take the Field Thanks to Sorare Partnership
Unlocking new rewards and experiences for both paid and free-to-play participants.
Premier League NFTs To Take the Field Thanks to Sorare Partnership
Unlocking new rewards and experiences for both paid and free-to-play participants.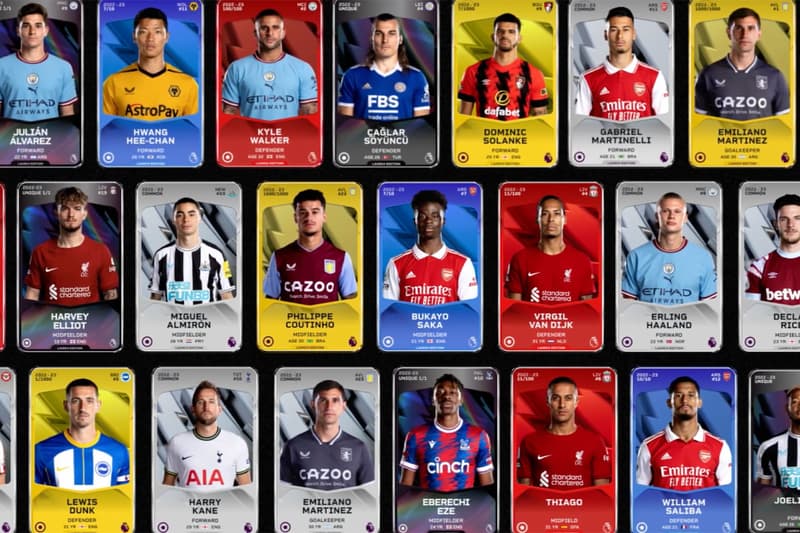 Paris-based fantasy soccer game, Sorare, has signed a multi-year agreement with the Premier League, making it the latest in a line of sports organizations to partner with the Ethereum-based platform.
The deal will give Sorare exclusive access to license official player cards of the world's top soccer league, offering users the chance to purchase and utilize Premier League-licensed NFTs. The French startup currently has 3 million users worldwide and lets people compete in five-a-side fantasy soccer games based on real-time player performance, according to data shared by CNBC.
Welcome to the House of Sorare. ?

Your @premierleague legacy starts now. #BuildYourLegacy: https://t.co/q4bDnlT2qq pic.twitter.com/c2m0j0gqwz

— Sorare (@Sorare) January 30, 2023
In addition to the licensing agreement, Sorare is launching two new features to the game, including the ability to compete with league-specific player cards and a financial fair play feature that prevents users from creating overpowered all-star teams.
"The way that supporters follow their favorite teams and players is evolving and the Premier League is always looking for ways to engage with fans," said Richard Masters, Chief Executive of the Premier League, adding that "Sorare's digital cards and innovative online game represent a new way for them to feel closer to the Premier League whether they are watching in the stadium or from around the world. We believe that Sorare is the ideal partner for the Premier League and we look forward to working closely together."
Even with a dip in NFT volume due to an extended crypto winter, Sorare has managed to maintain an uptrend and retain interest — with total card exchanges on the platform amounting to over $500 million last year, nearly doubling from the previous year.
Speaking on the sustainability of the platform, Sorare CEO Nicolas Julia, acknowledged that the vast majority of users, 87%, do not spend money on the platform and that they instead opt to use the free-to-play features.
However, he noted that the big-spending power users are enough to drive revenue generation, as Sorare takes a cut of all transactions processed through its service. The platform is now the third-largest NFT collection worldwide and processes roughly $1 million USD in transactions daily.
The partnership between the Premier League and Sorare adds to a growing list of deals between sports leagues and crypto platforms, with Sorare also announcing deals with Major League Baseball and the National Basketball Association.
That being said, some sport sponsorship deals have seen delay and also a failure as a result of crypto winter and black swan events like the FTX collapse — including Crypto.com's naming rights deal for the Staples Center and FTX's now-defunct sponsorship of the Miami-Dade Arena.
In comments to CNBC on the matter, Julia said Sorare was sheltered from the fallout of the crash on crypto-focused sports advertising as his firm focuses on licensing of intellectual property rather than sponsorships.
Sorare, which was last valued by investors at $4.3 billion in September 2021, is backed by top names like SoftBank, Accel, and Benchmark, with sports stars Lionel Messi, Serena Williams, and Kylian Mbappe as shareholders as well.
Things aren't all sunshine and rainbows for the platform though, as it is currently under the scrutiny of the UK Gambling Commission thanks to its ability to earn a profit from in-game assets.
Sorare is working hard to meet regulations though and shared that it is committed to making changes to its platform including the strengthening of free-to-play gaming.
In other news, Google's new AI system MusicLM can create human-like songs.