See How Artist Jeremy Booth Has Captivated the Web3 Art World
Through romanticized scenes of the Wild West, Samurai, Pepe, and more.
See How Artist Jeremy Booth Has Captivated the Web3 Art World
Through romanticized scenes of the Wild West, Samurai, Pepe, and more.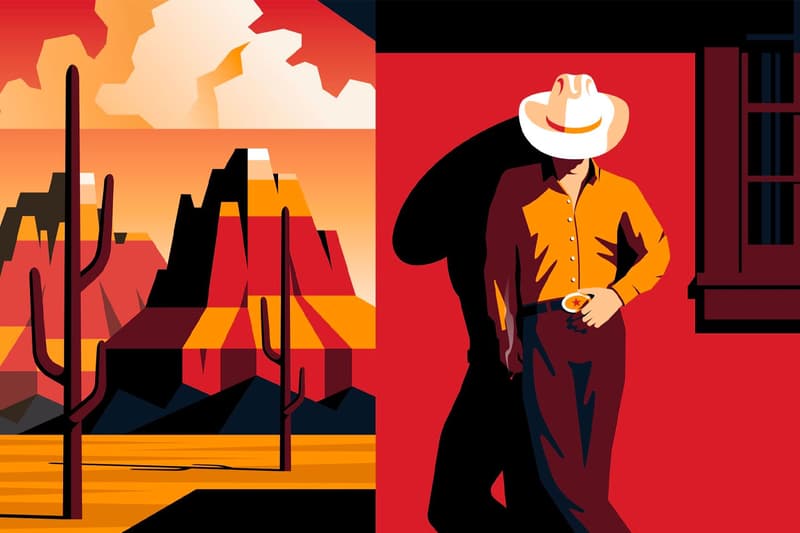 1 of 8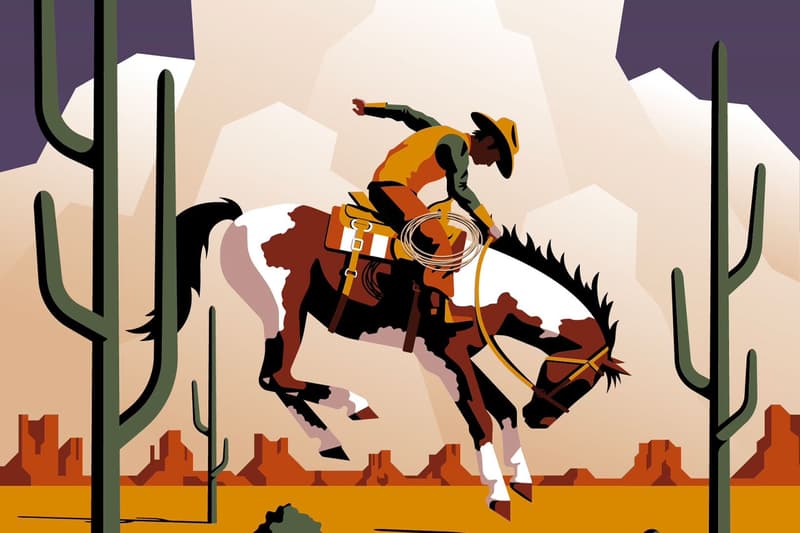 2 of 8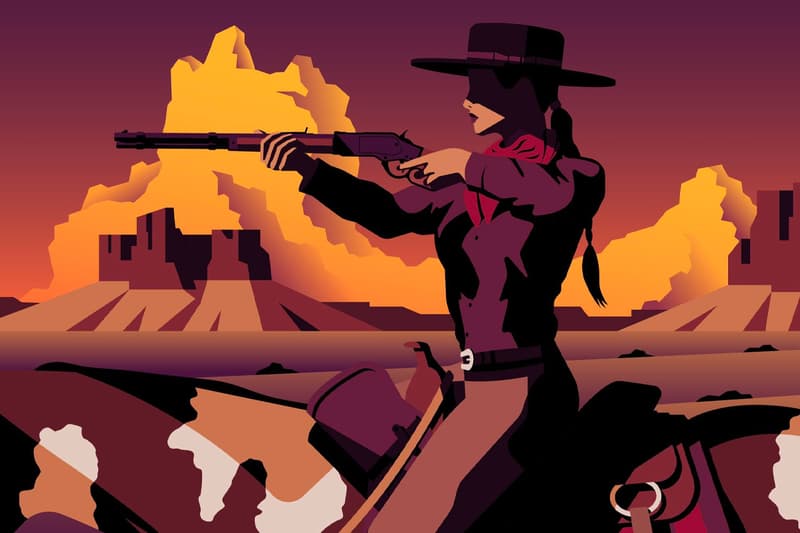 3 of 8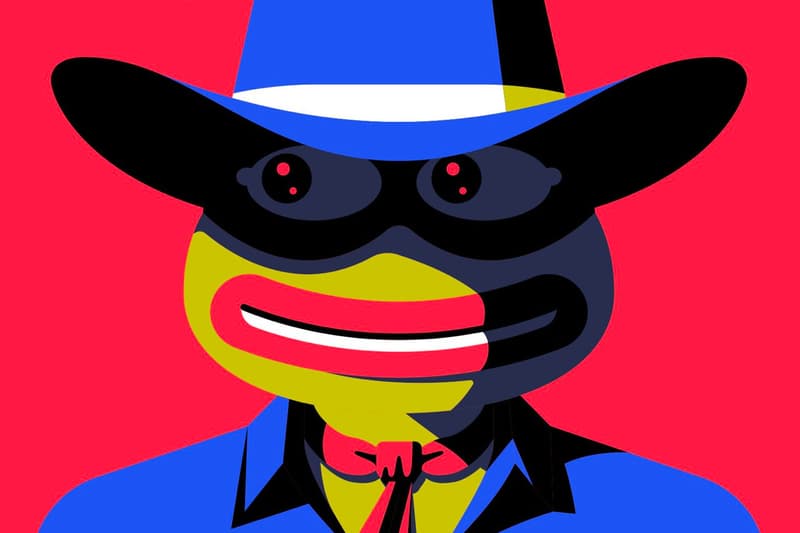 4 of 8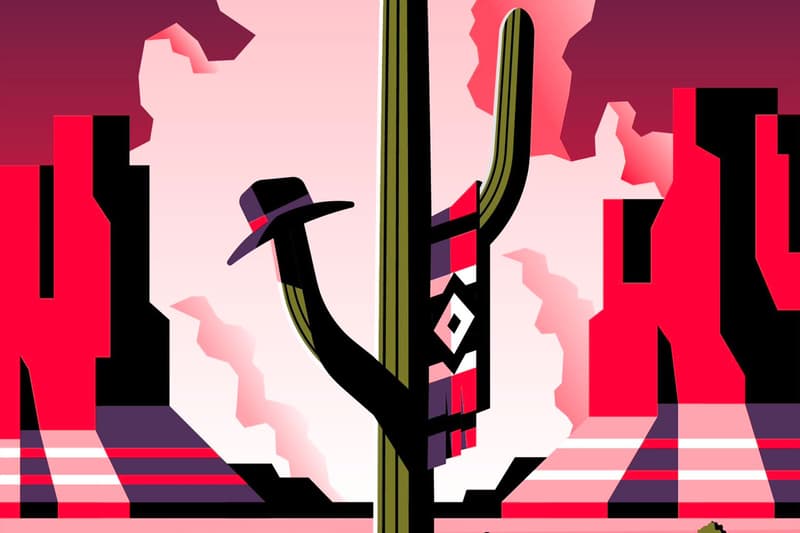 5 of 8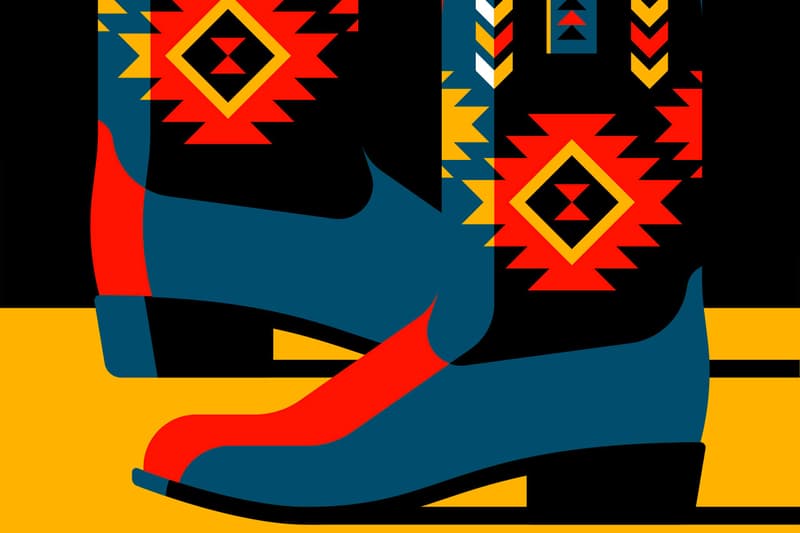 6 of 8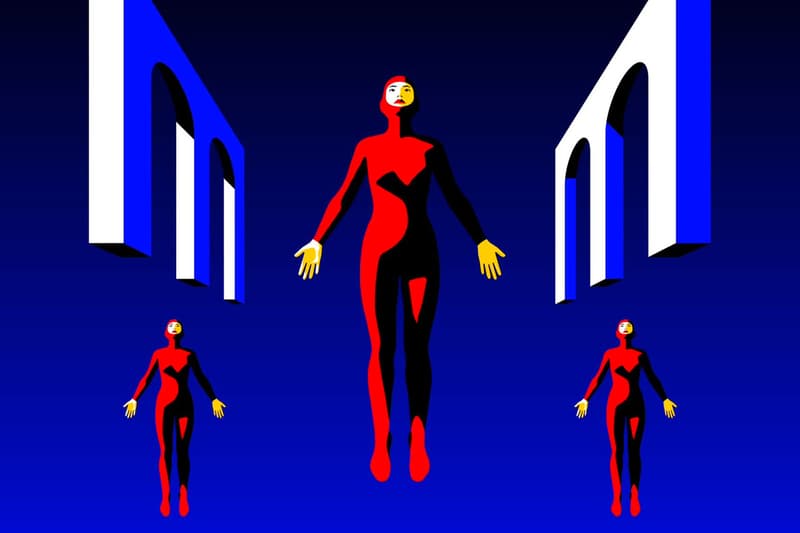 7 of 8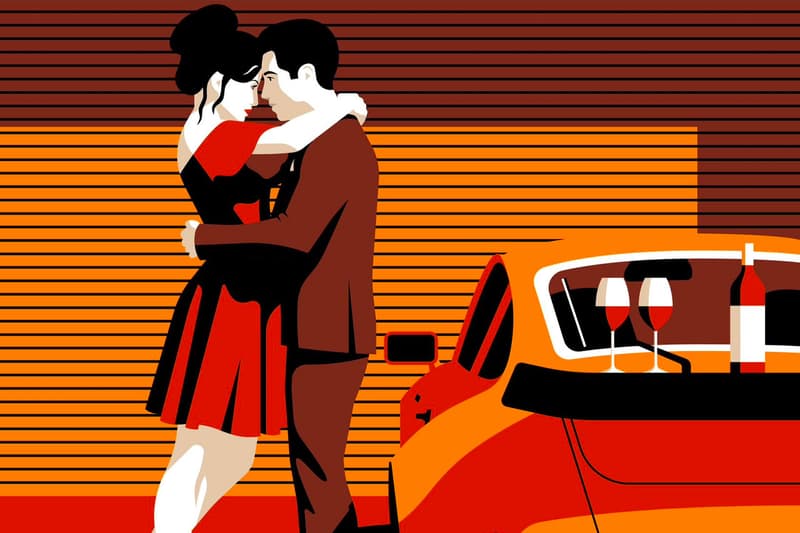 8 of 8
Welcome to the story of Jeremy Booth, a husband, father of twins, and an artist with a knack for the Wild West — if you've spent any time in the realm of Web3 art, you've probably heard his name at least once or twice.
Booth has been professionally illustrating for nearly 10 years now, represented by agents from Paris France, and others from the UK, as well as in North America. Through these agents and his ambitious pursuits, Booth has done work for a variety of large commercial clients, including names like Apple, British GQ, Entertainment Weekly, Warby Parker, and more — specifically in the area of vector artwork.
But things didn't start that way for the well-traveled artist from Louisville Kentucky.
Start of a Journey
"I started as a graphic designer with a stolen version of Photoshop — as I think most people did at that time," shared Booth.
With his bootlegged software, Booth taught himself how to design and would eventually get his hands on Adobe Illustrator, which he says was a game changer and something he fell in love with.
"It was a little bit more natural for me, I guess," he shared, adding that from there he would go on to discover and refine his craft through a social posting platform for designers and illustrators called Dribble.
"I went on this journey of learning and trying to find my style," he shared. At the same time, Booth said that he read a book in pursuit of knowledge regarding representation and growth for artists.
He shared that "I wanted to be represented, I was like, 'man, all of the big names have an agent — that's what I want.'"
Through reading the book he would discover that artists need to primarily focus on finding a style or "visual voice," and he decided that is what he would do, asking himself over and over "what does Jermey Booth's work look like?"
Unfortunately and abruptly, however, Booth's exploration saw a sudden interruption, as his health took a nearly tragic turn for the worst.
Transformation Amidst Tragedy
Expressing his circumstance in almost a casual way, Booth said "I went on this journey and during that time, actually got sick."
Not sick like a cold or some sort of other common illness. In his case, Booth had what is referred to as a grand mal seizure, which causes loss of consciousness as well as violent muscle contractions.
Speaking about his experience, Booth said that "I was in a coffee shop in Louisville, just drawing — then I fell to the ground and had a seizure for the first time."
Booth would find out six months later that he had a brain mass that was causing the seizures and upon finding out, had it removed.
During those six months, he was working as a nurse's assistant at a hospital, however, he had to resign as he couldn't work with the risk of seizing while helping patients — due to the fact he could no longer drive and because he might injure himself or others.
In fact, Booth couldn't do much of anything except stay home. To find some light in a dark situation, he turned to the book he had begun reading and put his focus on his art.
"I was stuck at home but I knew that I wanted to pursue art and illustration — so I was like 'why not read this book and use this as my focus?'" he said sharing contemplations he had with himself.
Booth went on to say that "in a lot of ways it carried me through that dark season of life and out of it — I was able to find my voice."
As the end of his recovery period approached, Booth had a new lease on life, accompanied by a portfolio that was ready to be shared with the world.
Fast forward just a bit and Booth found himself connecting with those agents from France, the UK, and North America, entering the realm of commercial work where he would spend several years before becoming an independent artist.
Testing the Waters
Getting a bit tired of the hustle of freelance work, Booth shared that he landed a three-month contractor gig with Coinbase in October of 2020, doing various design works. In January of 2021, he was hired on as a full-time employee — during his time at Coinbase, Booth shared that he was able to observe and learn about the NFT space and decided that he would "just try and see what happens."
"In February of 2021, I minted my first piece, a couple of days went by and nothing happened," he said adding "then I minted another one and that weekend they both sold for one ETH."
"I was like 'whoa, this is kind of crazy,' so I started producing more work," he shared, explaining that "I was focusing on a pop surrealist type of style at that point, just kind of experimenting."
Rest and Return
Met with tragic circumstances again, Booth decided to take a break from NFTs after a friend of his had passed, his family relocated, and trying to maintain a full-time job — "I just couldn't handle it so I took a break," he shared.
"During that time, I knew that I was going to come back but I didn't know to what extent," Booth said.
Upon his return, the artist decided to explore the opportunities in the PFP side of NFTs, launching a collection called Bushidos, which would later be picked up and developed as a comic series by Web3 entertainment studio Macroverse.
As the project took on a life of its own and continued to reach various levels of success under the studio, Booth knew that "I wanted to begin to separate myself and move into just creating art again."
A brief history on @bushidosnft , my involvement, and how @MacroverseHQ is transforming it. ? pic.twitter.com/ojPeQPL5S6

— jeremybooth (@jeremybooth) January 16, 2023
Love in the Wild West
Ditching commercial work for the most part, Booth shared that "at this point, I can just kind of create what I want and provide for me and my family," speaking to the success that he's found in the space so far.
Sharing some of the inspirations behind his popular western style works, Booth said that when living in LA for about four years in his early 20s, he would experience various "western vibes," in areas like Palm Springs, Joshua Tree, and the desert.
"My wife and I try to go to Utah or Arizona every year if not every other year — we just love it," he said further explaining his passion for the West.
"There's something kind of romantic about cowboys, something I don't think I'd ever do, I'm an artist," Booth shared, adding that he can "kind of step into that a little bit through my work and romanticize about it."
Pondering the Western style, Booth realized that despite all the great Western artists to have created and contributed work to the traditional art world — there really wasn't anyone doing it in Web3.
Booth shared he thought it could be "kind of dope if I tapped into it — so — I tried it."
He humbly shared that so far he is happy with the results and that he has decided that this is his lane for now, adding "I'm going to be the Western NFT guy."
Gm

I just want to draw more bucking broncos. pic.twitter.com/kvBjHVuy7q

— jeremybooth (@jeremybooth) January 19, 2023
Experimentation vs Expectation
Speaking on how to manage the desire for experimentation as an artist and also the expectations from collectors, Booth said "explore different chains."
"It's tough, as an artist, you're always wanting to stretch it, go a little further, experiment," he said adding that all the while "you have to include people's expectations — what they expect of you, which is a weird thing to say."
Explaining in even more depth, Booth added that "I think honor is a better word, you need to honor your collectors by keeping within the same vein with what you're producing." Stating that this can be especially important as success begins to show.
Even still, Booth believes that experimentation is very important for artists and that they can utilize various other chains to test new styles and produce different works — something he recently did in a way with his Fake Rare Pepe.
"I wanted to kind of get into a new community as far as my artwork goes — so I did it" shared Booth speaking on his Lone Ranger-styled Pepe.
Booth explained that the Pepe release in his opinion was one of a few major catalysts that have propelled him toward the success he has seen today.
Gm fine folks pic.twitter.com/ZMScsCDHXM

— jeremybooth (@jeremybooth) January 15, 2023
Catalytic Resurgence
Another of Booth's major catalyst's included his acceptance into SuperRare, which he shared that he first thought might be a scam and completely ignored at first — later circling back to investigate and discovering it was real.
He added that other contributions to his resurgence included early support from names like Grant Yun, C4RDINAL, OG, and more who have helped in various ways from guidance to collecting.
Booth also shared that a collaborative piece he did with Orkhan was a success, explaining that "I came to him and said 'it'd be really dope if we did like a Western sci-fi theme collaboration' and that was a success on Nifty Gateway."
From there, the artist shared that drops like his Pepe and most recently his timed edition of Boots have accounted for the success he has found.
gm!

"Two Worlds" @jeremybooth x @isayev_art

A 24-hour open edition on @niftygateway https://t.co/TD10Xm3MFl pic.twitter.com/9DQxXpQGXO

— jeremybooth (@jeremybooth) November 4, 2022
Boots
"My art at this point is not accessible to most people," shared Booth, as he began to dive into the inspiration behind his timed edition of Boots.
"I was like, 'what can I do that can be fun and be affordable but not necessarily the same type of composition like my other works that present an entire scene?'" Booth contemplated.
He said that the idea was not to reduce quality but instead reduce detail and make more of an icon — ultimately landing on cowboy boots. Booth shared that when speaking with his friend Nico, from Vayner3, "he was like 'dude, why don't you do $23 USD for 23 hours to celebrate 2023,' and I'm like 'that's a good idea.' So that's what I did."
Booth added that he almost didn't do it though, due to the amount of pressure and expectations that can come with large timed editions from collectors and speculators alike. At this time, Booth shared that Boots will act as his "access token," which will eventually be tied to limited edition access at some point down the road.
However, at this time, Booth hopes that collectors enjoy the art, as he sees it as a way to grow his community and share his work with anyone who hopes to collect it.
"My goal wasn't to create a roadmap going in, it was accessibility, community, and afterward the idea of making it cc0," he explained.
gm

"Boots"

$23 for 23 hours (timed edition) on @manifoldxyz to celebrate the new year and make my work more accessible for all. Link below pic.twitter.com/OwwLsP2BiU

— jeremybooth (@jeremybooth) January 9, 2023
New to the Trail
Speaking to budding artists, Booth shared that some advice he would give, without overly complicating things is "posting art every day, as often as you can — even if you don't have enough in your catalog to post every day, you might show work in progress or share other people's art and what you like about it."
As for which platforms new artists should use, Booth recommends giving them all a look but sticking with one as you just begin, giving a shout-out to Foundation, where he started his journey.
His reasoning is that if you show loyalty to a platform they are more likely to support you, feature, or share your work early on, and then once you've established a presence you can begin to branch out and explore other offerings.
Most importantly Booth says to focus on "high craft and making the best art that you can," shouting out a work from Rico Prasetyo that he recently collected as an example of this.
Lastly, Booth had this to share with aspiring creators — "make great art and be nice to people."
Elsewhere in the art world, Amber Vittoria pushes against the "scarcity" narrative with an open edition that is here forever.