SPIN by lablaco Hosts an Immersive Meta-Retail Experience
With physical and digital activations taking place at Galeries Lafayette Champs-Elysées in partnership with Crypto.com
SPIN by lablaco Hosts an Immersive Meta-Retail Experience
With physical and digital activations taking place at Galeries Lafayette Champs-Elysées in partnership with Crypto.com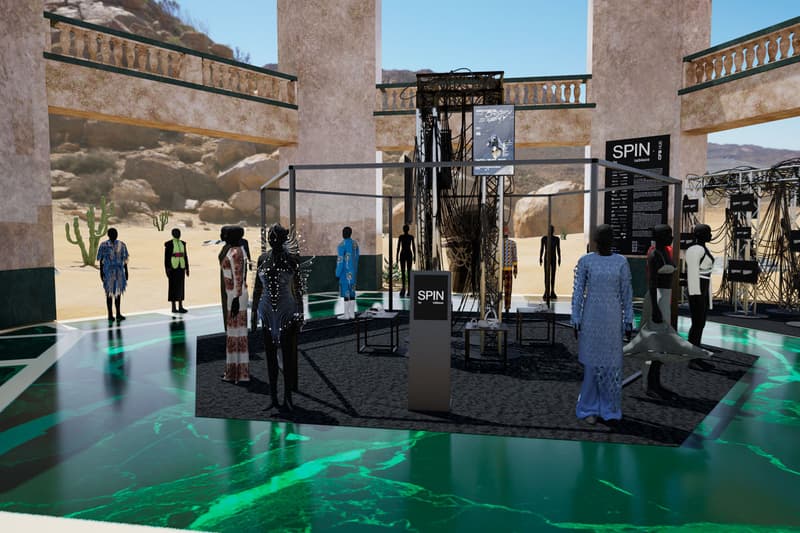 1 of 7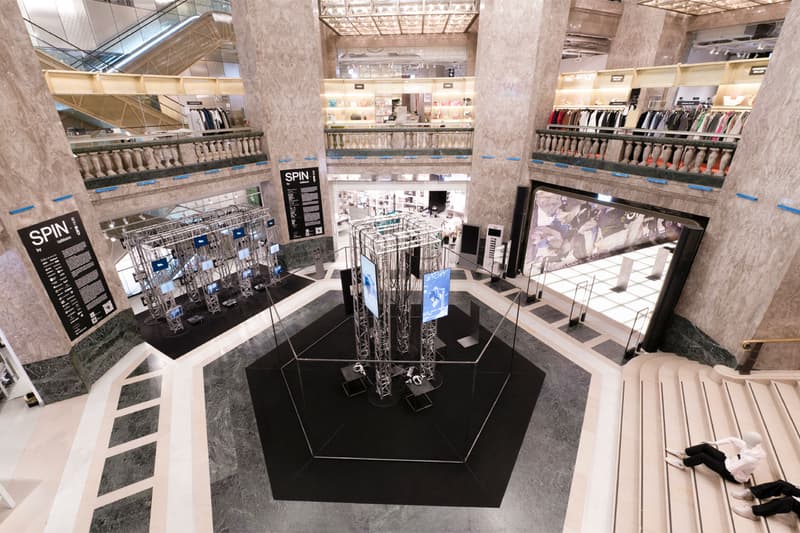 2 of 7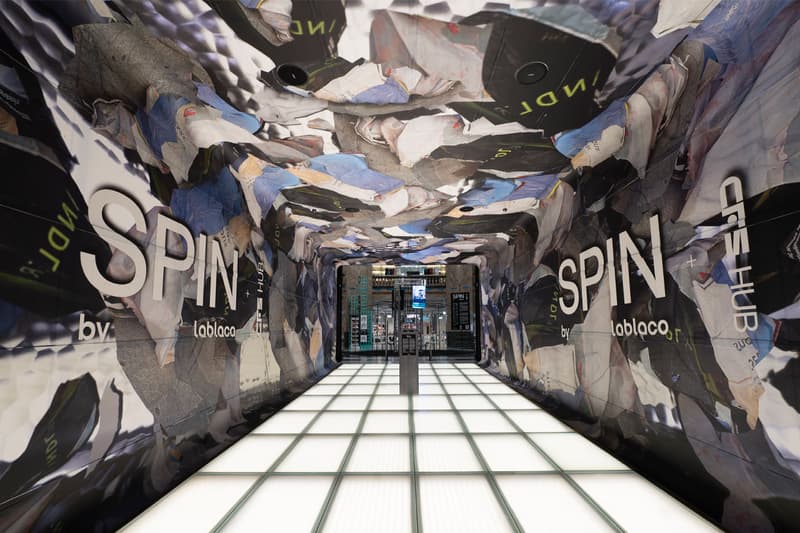 3 of 7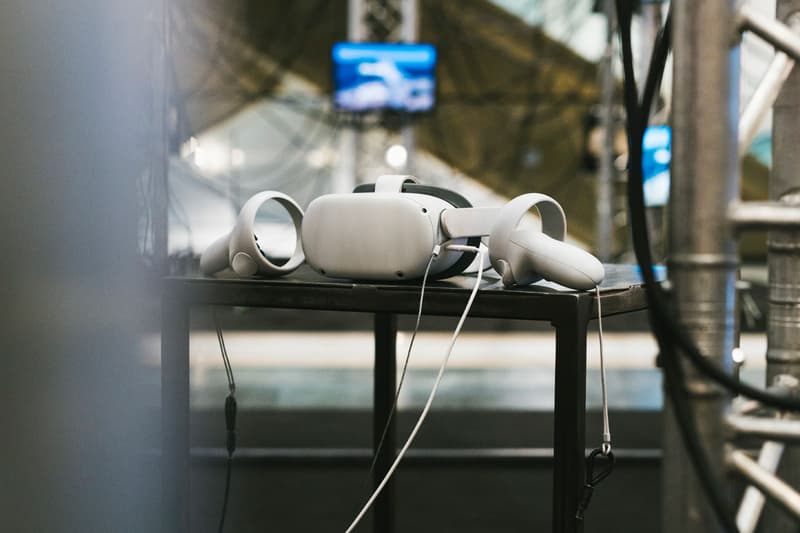 4 of 7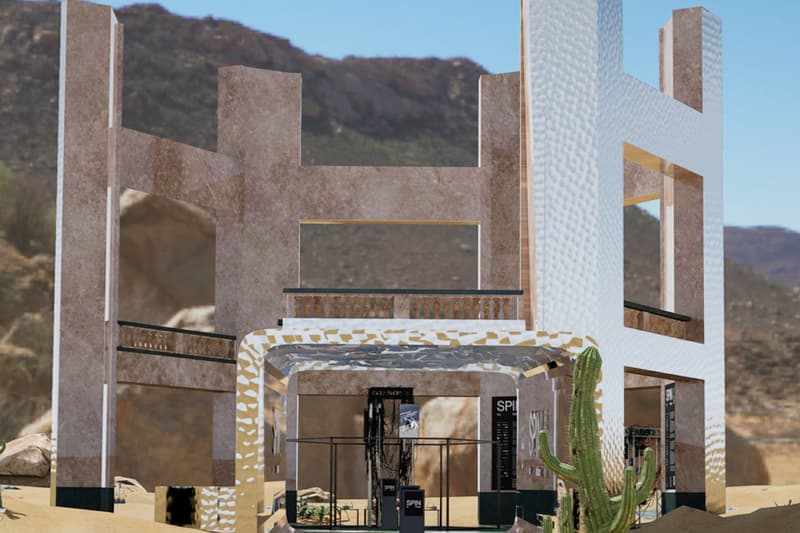 5 of 7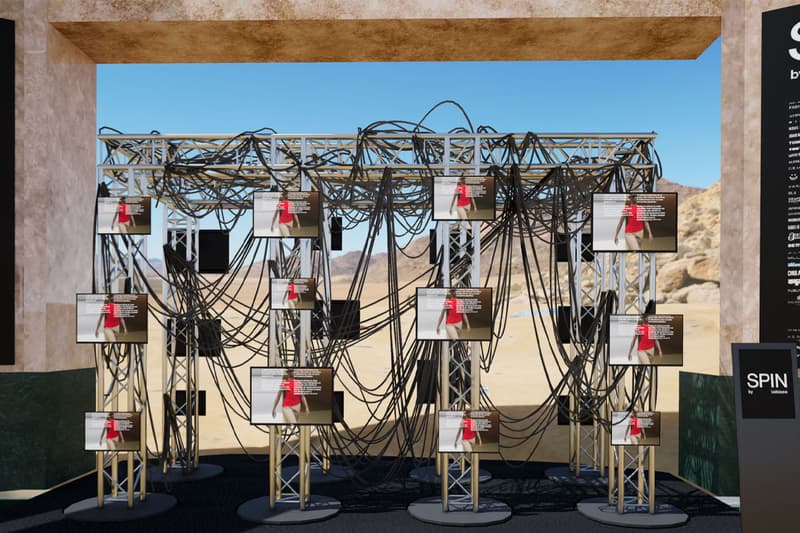 6 of 7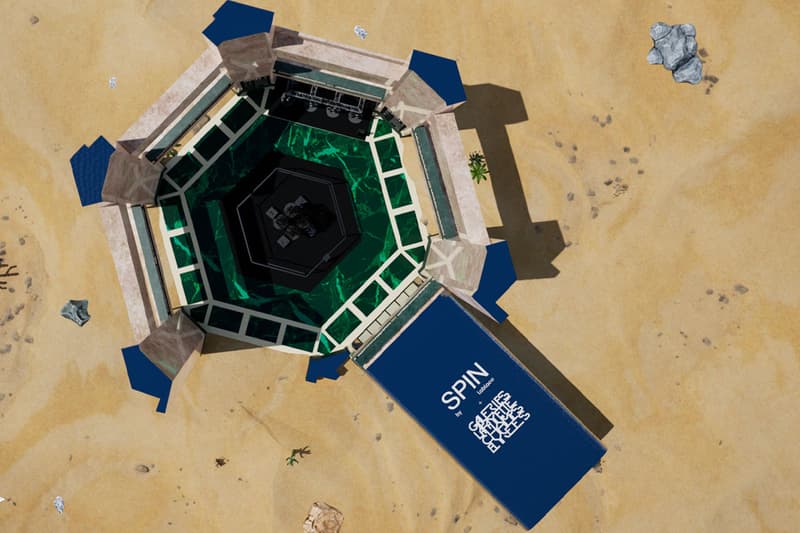 7 of 7
SPIN by lablaco is hosting an immersive Meta-retail experience at Galeries Lafayette Champs-Elysées, offering visitors both digital and physical activities where they can discover new ways to interact with fashion.
The exhibition is part of a multi-tiered partnership with industry leaders like Meta, Crypto.com, Dapper Labs, Flow blockchain, Kering, Circular Fashion System (CFS), and more.
?? Paying with crypto at Paris' most iconic retail venue?

? We're excited to be the official Crypto Payment Partner for Meta Retail Exhibition, to be held at Galeries Lafayette Champs-Élysées.

? In partnership with SPIN by @lablaco_

Read more: https://t.co/9C1QSAVRl3 pic.twitter.com/PVHd5nXzjC

— Crypto.com (@cryptocom) January 16, 2023
"Web3 Fashion • The Origin Story"
First opening in early January, SPIN's immersive fashion exhibition, "Web3 Fashion — The Origin Story," will run through to January 26.
One of the key collaborators of the exhibition is CFS, which is a leading Web3 mixed reality marketplace for fashion, art, and architecture. Visitors will be able to use both fiat currencies or their cryptocurrencies to purchase physical-digital tokens from a variety of global independent designers — with payment solutions being hosted by Crypto.com pay.
Behind SPIN is lablaco, which is the leading Web3 circular fashion ecosystem, since 2016 it has been on a mission to champion a digital economy in fashion and has been well on its way to doing so through strategic partnerships with names like Kering, Vogue, H&M, Unity, Meta, Dapper Labs, Crypto.com, and now through SPIN.
Using augmented reality (AR) SPIN presents several exploratory experiences at its takeover of Champs-Elyées, which is the most iconic store owned by Europe's largest luxury retail group, Galeries Lafayette.
While the IRL experience offers a variety of AR and XR (experimental reality) experiences, there is also a complete recreation of the exhibition down to the structure it's housed in which can be explored in the metaverse.
SPIN shares that the design of its metaverse realm is meant to be representative of "a vision of the future, where nature is the protagonist," with the exhibition presenting a "zero-waste, Web3 meta-retail reality that reduces the impact of unsold inventory and shipping, through the direct-to-avatar VR try-on of 28 next-gen circular products."
With architecture being a key component of the CFS brand, the atrium that the collection is housed in is not just any ordinary structure.
The main entrance of Galeries Lafayette Champs-Elysées was designed by the architectural firm Bjarke Ingels and has been wrapped with digital examples of poster waste from the streets of Paris, photographed next to the store in September 2022 during Paris Fashion Week.
"This opening asks us to reflect on the endpoint of creative production. In Web2, the endpoint of beauty, fashion, and creativity is often harmful to the planet. But in Web3, we witness how fashion waste can transform into valuable artwork and activate a digitized and connected circular economy," shared the brands on one of its accompanying digital assets derived from the waste photographs.
Through one of its VR experiences, visitors are invited to directly try on physical-digital wearables, which have been curated by 37 Fashion and Science catalysts from CFS. Visitors who purchase digital garments unlock access to made-to-order purchases of their physical counterparts, which can be acquired through fiat or crypto using Crypto.com.
In addition to the VR and AR experiences, the exhibition also includes several IRL talks are also being hosted in the "Glass Staircase," which is located on the first floor of Galeries Lafayette Champs-Elysées.
The talks feature a host of industry pioneers in the realms like fashion, art, technology, music, and more — sharing thoughts on how emerging tech can push these areas into new and sustainable growth.
In other news, Woodstock is set to bring its storied music festival to the metaverse.