Top Fashion Brands To Enter The Web3 Runway in 2022 Review
A review of the top fashion brands to enter the web3 fashion space in 2022.
Top Fashion Brands To Enter The Web3 Runway in 2022 Review
A review of the top fashion brands to enter the web3 fashion space in 2022.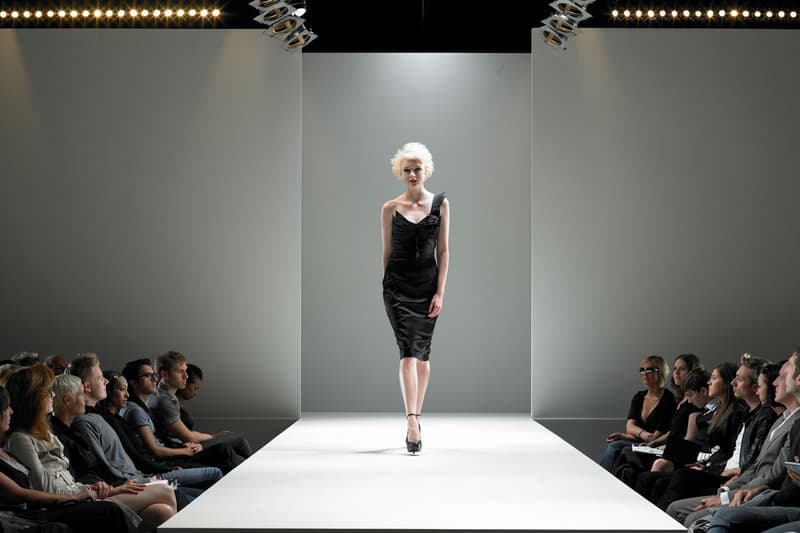 As web3 technologies continue to mature and gain mainstream adoption, we will likely see more fashion brands entering the virtual world and experimenting with new ways to engage with consumers through immersive, interactive experiences. In 2022, these fashion brands generated buzz in the web3 fashion space.
Gucci
The luxury fashion brand has already made strides in the virtual world with the launch of its "Gucci Arcade" virtual reality (VR) experience in 2018. The company has also experimented with AR technology, releasing an AR app that allows users to virtually try on different pieces of jewelry. With a strong reputation for innovation and a focus on digital experiences, Gucci will likely continue to explore the potential of web3 technologies in the coming year.
Burberry
The iconic British fashion brand has a long history of embracing technology and has already made significant investments in the virtual world. In 2020, the company launched a VR fashion show as part of its "The Tale of Thomas Burberry" campaign, and it has also experimented with AR and virtual try-on features for its products.
Inspired by the fashion house's Animal Kingdom code, the mystical unicorn has been unveiled in the brand's latest TB Summer Monogram print. In addition to dropping the playable NFT character, the collection arrives with an array of digital accessories made exclusively to elevate Minny B's look. These include branded boomboxes, TB sliders, lucky horseshoe necklaces, and a seashell-inspired mobile phone aptly named the "Shellphone."
As web3 technologies advance, Burberry may innovate and find new ways to engage with consumers in the virtual space.
Nike RTFKT
The sporting goods giant has already made a strong push into the virtual world with the launch of its "Nike By You" customization platform and the "Nike Training Club" VR fitness app. As web3 technologies advance, Nike may find new ways to leverage them to create immersive, interactive customer experiences.
The virtual fashion startup, recently acquired by Nike has worked with over 34 creators in the NFT space. Some of the brands most notable partnerships include Jeff Staple, Lexus, Atari, and Takashi Murakami, whose Clone X NFT has seen massive popularity and success.
In December of 2023, RTFKT and Nike announced the launch of Cryptokicks iRL, the first native Web3 sneaker, which aims to bridge the gap between digital and physical worlds. The smart shoe features auto lacing, enhanced lighting, haptic feedback, gesture control, walk detection, app connectivity, AI/ML algorithms, and wireless charging. It will be limited to 19,000 pairs, which will be sold as non-fungible tokens (NFTs) and can be redeemed for the physical product through a process called "forging."
Wrangler Carries the Wild West Into the Metaverse
As Wrangler's roots go back to the early 1900s, the clothing brand is known for reinventing western fashion with its quality jeans. Since its popularity among cowboys gained mainstream admiration, Wrangler has teamed up with some of today's trendiest brands across a variety of sectors.
Riding into the metaverse, Wrangler teamed up with the American singer, songwriter, and producer, Leon Bridges – presenting an exclusive NFT collection in honor of the company's 75th anniversary. Wrangler shared via Twitter, "making jeans for 75 years means exploring new frontiers."
In February 2022 , the "Icon" drop premiered 75 animated denim suit NFTs which were designed and directed by Bridges. Aside from the dynamic artwork and Decentraland metaverse wearables, ownership included access to IRL experiences such as a VIP pass to an event with Bridges, which recently took place during New York Fashion Week.
Azuki x AMBUSH®
Azuki has added the next steps in its Web3 journey with a first time streetwear collaboration. In November 2022, Azuki joined forces with Japanese fashion brand, AMBUSH, Azuki now offers an exclusive collection of physical fashion wearables.
The capsule consists of four pieces — two hoodies and two necklaces, which will be released through an online raffle on November 9. The drawing will close on November 11, and selected winners will receive their chosen items from the collection.
Adidas
With three stripes embroidered on the sides of every Adidas shoe, founder Adi Dassler strived to create footwear that stood out from the crowd since 1949.
It has been one year since Adidas first embarked on its journey Into the Metaverse (ITM) during December 2021 — when the brand launched its initial Web3 pledge and issued 30,000 licensed Adidas Originals NFTs.
The NFT collection sold out within just a matter of hours while Adidas was able to generate over $23 million USD through NFT sales in collaboration with Bored Ape Yacht Club, gmoney, and Punks Comic.
Following the debut, holders were able to "burn" their NFTs in exchange for physical merchandise in April 2022, which was then followed by the presentation of Ozworld – an avatar creation platform that uses AI to generate personality-driven avatars.
In May 2022, Adidas revealed Phase 2 of ITM and conducted one of the largest NFT airdrops to date – in which holders are finally being surprised with the unboxing of the hidden content inside their mysterious capsules.
Charlie Cohen
Charli Cohen is a fashion designer who has been exploring the intersection of digital technology and physical products since 2012 through her brand, Charli Cohen (CC). CC has been integrating digital technologies into its clothing and building virtual metaverse worlds since its inception.
The brand has gained a following in the fashion, gaming, anime, pop culture, and web3 communities, and has been combining NFTs and blockchain technology with wearables since 2019. Last year Cohen announced her latest project RSTLSS, to launch digital-first platform that will provide a space for brands, influencers, and artists to design and sell multiverse fashion, NFTs, and metaverse gaming.
According to Cohen, "the notion of identity has evolved. There is no longer a line between the physical and digital us."
As Charli Cohen has worked to unite physical and digital individualities for the past decade, RSTLSS will foster self-expression in the metaverse as digital identity becomes a natural part of society today.
Givenchy and (b).STROY
Luxury fashion house, Givenchy, announced its partnership this month with underground Atlanta-born and New York-based brand (b).STROY, for an exclusive Spring 2023 Capsule collection.
On November 18, 2022, six NFTs were unveiled, which are each individually pegged to the physical products contained in the capsule collection.
Prada
Since 1913, Prada has been at the forefront of fashion, known for its cutting-edge style and an intellectual universe that combines concept, structure, and image. The brand's style goes beyond just products, creating a universe that has become a benchmark for those who dare to challenge conventions and focus on experimentation.
In recent years, Prada has embraced the world of Web3 and NFTs, offering unique experiences and behind-the-scenes access to its exclusive Crypted NFT community on Discord. The brand's latest Time capsule NFT collection, set to drop on January 5, 2023, continues this trend, offering limited edition shirts with prints designed in 1969 by Enzo Ragazzini and accompanying gifted NFTs. As a global leader in the luxury goods industry, Prada owns the Miu Miu, Church's, and Car Shoe brands and operates in the food, eyewear, and fragrance industries through licensing agreements. Its latest initiatives in Web3 and NFTs demonstrate the brand's commitment to innovation and staying at the forefront of the industry.
Adam Bomb Squad
Created by Bobby Hundreds, the founder of streetwear brand The Hundreds, Adam Bomb Squad has been rapidly expanding into the world of Web3.
The brand recently released a second collection of 5,000 PFP NFTs, which it calls the Badam Bomb Squad. Originally set to release via OpenSea, the brand decided to host the mint on its website, in light of OpenSeas indecisiveness around creator royalties at the time.
The Future of Fashion Is Web3
The entry of fashion brands into the web3 space and the utilization of innovative technology is a game-changing move that has the power to revolutionize the way we view not only physical fashion, but also our digital identities. By bringing together the physical and digital worlds through projects such as Cryptokicks iRL, and Prada's Capsule drop,  these brands are blurring the lines between the two and allowing us to truly express ourselves and our identities in a holistic and multi-dimensional way.
The use of technologies like NFTs, which provide a unique and unchangeable digital asset, further enhances the value and authenticity of these digital fashion items. As the fashion industry continues to embrace the potential of web3 and technology, we can expect to see even more exciting and ground-breaking innovations in the future.
Overall, these top fashion brands are well-positioned to take advantage of the growing opportunities in the web3 space and lead the way in the development of immersive, interactive experiences for consumers. Let's see what the world of fashion has in store for us in 2023.
In other web3 news, 2022 Year In Review: Crypto in the Court