Should Robinhood Shares Linked to Bankman-Fried Fall Outside Bankruptcy Proceedings?
The U.S. DOJ is currently in the process of seizing $465 million USD in previously purchased shares, while three other parties also claim ownership over the stock.
Should Robinhood Shares Linked to Bankman-Fried Fall Outside Bankruptcy Proceedings?
The U.S. DOJ is currently in the process of seizing $465 million USD in previously purchased shares, while three other parties also claim ownership over the stock.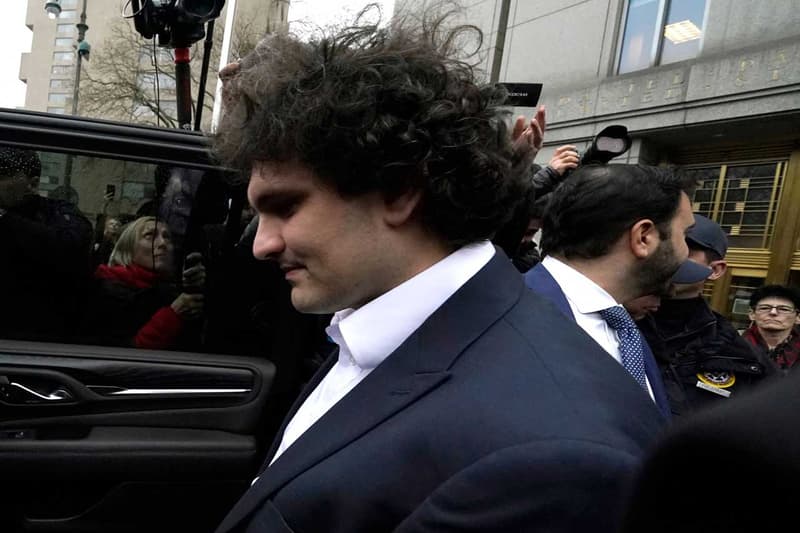 The legal battle over 56 million shares of Robinhood stock that was purchased in May 2022 by Emergent Fidelity Technologies Ltd., an Antigua-based holding company that is controlled by former FTX CEO Sam Bankman-Fried, has just begun. 
Upon the purchase of 56 million shares, Bankman-Fried maintained a near 8% ownership stake in Robinhood through Emergent Fidelity Technologies, which is currently one of Alameda Research's liquidators. 
According to a December affidavit filed by Bankman-Fried, the fallen FTX founder borrowed over $546 million USD from his crypto hedge fund Alameda Research to purchase approximately 56 million shares of Robinhood stock (currently worth $460 million USD). 
The Chapter 11 bankruptcy proceeding began on Nov. 11, with the assets frozen and under the control of brokerage firm, ED&F Man Capital Markets.
A bankruptcy filing on Dec. 22, revealed that FTX recently sought out a U.S. bankruptcy court to help determine ownership over those shares, which, in addition to the U.S. DOJ, is also being contested by three other parties – including Bankman-Fried, who allegedly hopes to use those shares as a source of payment for his current legal expenses. 
The three other parties, pursuant to the filing, attempting to gain control of those shares are: BlockFi, a now defunct crypto lender, Yonathan Ben Shimon, an FTX creditor appointed as a receiver in Antigua, and Bankman-Fried. 
U.S. prosecutors, however, believe those assets – currently frozen in a Delaware Bankruptcy court – fall outside the purviews of the bankruptcy estate.
"We believe that these assets are not property of the bankruptcy estate or that they fall within the exceptions… of bankruptcy code," Seth Shapiro, a Justice Department attorney, said during a bankruptcy hearing in Delaware Wednesday.
FTX lawyer James Bromley also acknowledged FTX's claim to the contested Robinhood shares during Wednesday's hearing:
"We certainly believe we have rights with respect to those assets…we are in alignment at the present time with the U.S. government and the law enforcement officials in taking these steps," said Bromley.
However, bankrupt crypto firm, BlockFi Inc., which is currently in insolvency proceedings in Antigua, is claiming ownership over the Robinhood shares that it says was pledged by Alameda as collateral to guarantee the repayment of a loan made by BlockFi.
Alameda, in addition to FTX, filed for bankruptcy just two days after making the pledge to BlockFi, who filed for bankruptcy on Nov. 28. 
BlockFi filed its lawsuit against Emergent on Nov. 28 in attempts to seize the Robinhood stock
Robinhood's stock closed on Wednesday at $8.36 USD per share. 
Bankman-Fried Pleads "Not Guilty"
On Tuesday, Bankman-Fried pleaded not guilty to eight federal counts of fraud and conspiracy, while currently under house arrest at his parents' home in Palo Alto, California. 
In December, a judge granted Bankman-Fried one of the largest bail packages at $250 million USD, secured by the equity in his parents' Palo Alto home. The judge also asked that in addition to Bankman Fried and his parents, that two other people of "considerable means" and not a relative, sign the bond by the Jan. 5 deadline.
The District Attorney for the southern District of New York first announced the unsealing of the federal indictment against Bankman-Fried on Dec. 13, changing today's narrative of "elite" corruption as we have come to know it from prior cases, including Enron. 
Former FTX associates, Caroline Ellison, who ran FTX's trading affiliate, and Gary Wang, an FTX founder, have come forward as star witnesses for U.S. prosecutors in the Southern District of New York, directly contradicting Bankman-Fried's narrative. 
Both Ellison and Wang have pleaded guilty to fraud and money laundering, while cooperating with U.S. prosecutors against their former leader. 
Shielding SBF's Sureties From Public Disclosure
This week, U.S. District Judge Lewis A. Kaplan granted a request by Bankman-Fried's legal team to protect the confidentiality of those two individuals, shielding them from public scrutiny and likely harassment. 
"If the two remaining sureties are publicly identified, they will likely be subjected to probing media scrutiny, and potentially targeted for harassment, despite having no substantive connection to the case," Bankman-Fried's lawyers wrote. "Consequently, the privacy and safety of the sureties are 'countervailing factors' that significantly outweigh the presumption of public access to the very limited information at issue."
California attorney, Haitham Amin, told Hypemoon that due to the safety of sureties outweighing the public interests in disclosure, he also agrees with Judge Kaplan's decision in shielding the two individuals from public disclosure. 
"It isn't necessary to have the names and addresses of the sureties, because they're not directly involved in the case against Bankman-Fried," Amin said in an email. 
Amin also says that the prosecution of this case is "unusually fast," with the likelihood of Bankman-Fried's many media interviews and social media posts being used against him in court. 
"The federal government has compiled copious amounts of evidence at an unusual speed," he said, adding that the "next phase will include the turning over of discovery to his defense team," which could include motions to quash the warrant/subpoena, motion to suppress the evidence, and the like. 
"I wouldn't be surprised if a deal is reached short of trial to avoid his exposure to 20+ years in prison," he concluded.
With the trial scheduled to begin on Oct. 2, Bankman-Fried faces a maximum sentence of 115 years in prison if convicted on all counts, while facing further charges from the CFTC and the SEC for allegedly violating commodity and securities laws. 
In other legal news, read 2022 Year in Review: Crypto in the Court.