Four West Virginia Wesleyan College Alumni & Frat Brothers Launch the First State-Themed NFT
Dubbed '1863nft,' which aims to celebrate and give light to West Virginia's history, culture, and people.
Four West Virginia Wesleyan College Alumni & Frat Brothers Launch the First State-Themed NFT
Dubbed '1863nft,' which aims to celebrate and give light to West Virginia's history, culture, and people.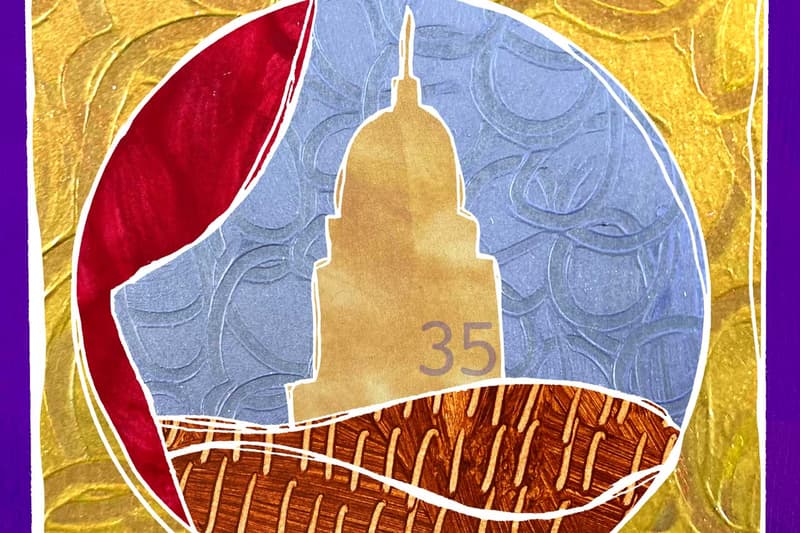 1 of 2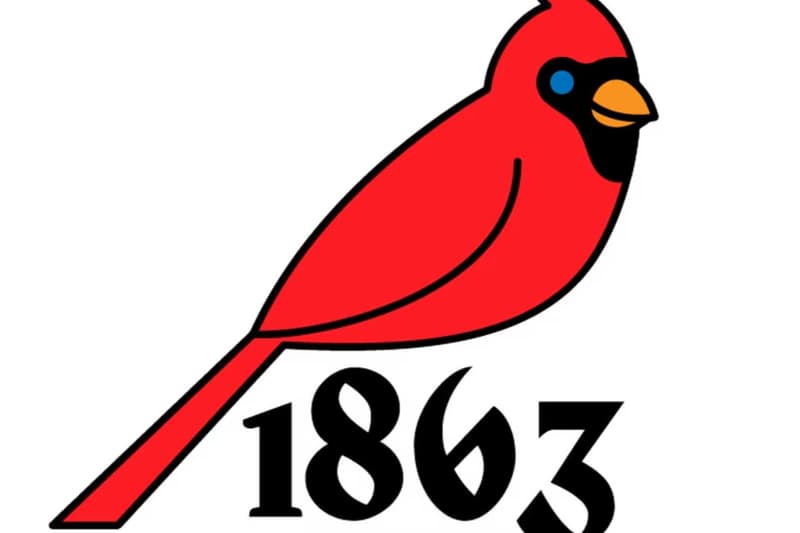 2 of 2
On Tuesday, four West Virginia Wesleyan College alumni and Theta XI fraternity brothers launched '1863nft,' which holds itself out as "the first state-themed NFT project" embracing the state's rich history, culture, and people. 
Its website says the immediate aim is to "rally a community of West Virginia lovers, mint an incredible NFT series in partnership with some of the Mountain State's most prolific artists, and raise money for several WV-based arts and technology education nonprofits."
The project's four co-founders – Rob Raffety, Mike Malfregot, Jeff Noah, and Jason Wilhelm –who initially met in the mid-90's during their college tenure, reunited over a shared passion for innovative technology. They say the initial idea for 1863nft first gained traction about a year ago as interest in digital art technology grew. 
An extraordinarily gracious write-up by @AmandaHayesWV! Had our founders not first met at @WVWesleyan & @ThetaXi, our project simply would not exist. We are eternally grateful for Our Home Among The Hills!#DiscoverWVWC #WV @RobRaffety @mmalfregeot @noahjeffries684 @wesleyanMBA https://t.co/Cq0Sq2EeSn

— 1863nft (@1863Nft) January 7, 2023
"It was very important to us that this project be accessible, affordable, and clean," emphasized Clarksburg native and project co-founder, Jason "Stew" Wilhelm. "We have scores of active community members from all across the globe with shared passion for West Virginia."
"Conceptionally, we thought wouldn't it be cool to celebrate West Virginia in a positive light, to be trendsetters, to really use this emerging technology and plant a flag for West Virginia that isn't often thought of as being on the cutting edge?" Raffety told a local CBS affiliate.
Right now, the project says it will comprise 304 original NFTs featuring "100% West Virginia-themed and West Virginia-sourced artwork that spans five distinct categories – Historic Figures, Places & Spaces, Culture, Recreation, and State Symbols."
Raffety told Hypemoon via email that once they landed on their concept for the West Virginia-themed project, it didn't take long to land on '1863nft' as the name.
"Initially, we thought that the number could relate to the collection of assets — 1,863 unique tokens for our genesis collection. But as our plans evolved, the total mint count shifted to another number of significance to West Virginia — 304 — the dominant area code for the state. We scaled down the collection to make it a bit more achievable," Raffety said.
Malfregot also told CBS that a future purchaser could expect to receive access to a gated community for a class or online discussion with others around the specific piece they purchased.
The upcoming mint, which is expected to occur sometime in Q1 2023, will list pieces for approximately $55 per token on the Ethereum bloclchain, according to the press release.
1863nft's website also says that it is partnering with five West Virginia-based artists — Russell Facemire, Jamie Lester, Robby Moore, Eli Pollard, and Rachel Pollard.
Raffety told Hypemoon that when push came to shove, they deferred to the artists on what specific icons to celebrate.
"It was important to us that whatever artwork came out of this collaboration, was a genuine reflection of the artists' passion for West Virginia, not merely a commissioned work that we wanted."
While not much is known at this time about the project's long-term roadmap, the team was transparent with its experience in the space.
"Nobody involved with this project is a bonafide expert," confirmed Morgantown resident and co-founder, Jeff Noah. "We embrace the ethos of learning by doing."
Education is a core mission of 1863nft. The three-man volunteer developer team, according to the press release, includes a WVU senior computer science major and a middle-aged telecom professional from Fairmont.

"The project itself is a testament to lifelong learning, as well as the notion of learning by doing," Raffety told Hypemoon. "The idea that you learn more and learn faster when you actually get out there and execute is so important in this space. You could read about crypto and NFTs all day long, but there's no better way to learn about web3 than to jump in and get going!"
All of the projects founders are in their mid-late 40s, while the artists run from their 20s through 40s.
"We ain't spring chickens!" Raffety described, emphasizing that for "other weary middle-aged warriors out there, it's to never stop putting in the reps and making progress. If you embrace positivity and deploy patience, in some respects you might even say our journey has only just begun, and the best parts are yet to come!"
One of the bigger challenges for 1863nft, according to Raffety, is making sure they have all the pieces to make it as clean and smooth an experience for all who participate.
"We suspect for some folks, this will be their first time minting an NFT, and we want to make sure the process isn't a headache. The reality is that Web3 technology is still not easy to understand — we even still find ourselves confused at times!"
However, he says that their volunteer developer, Payton Garland, who hails from the Crypto Baristas NFT community, has been extremely patient and understanding while the team has been getting its ducks in a row.
"The founders aren't in this to make a profit," Raffety told Hypemoon. "This project has been a labor of love, and we've out our hearts and souls into it. This helps diffuse the pressure. We want this project to succeed so we can reward the artists who took a chance on this concept and created their works in advance of payment."
He emphasized that they aren't under any "hard deadlines," working to position the artists and West Virginia community of potential buyers for long-term success.
"Regardless of anything else that happens with 1863nft, holding a token of this collection is like holding a piece of history. For folks who are bullish on Web3 tech, we think this matters. We absolutely envision a world in which NFTs are used by cities, states, and regions all across the country as a means of connecting people, celebrating culture, showcasing art, and driving commerce and tourism," he said.
At the end of the day, Raffety says 1863nft is focused on a state, which is done entirely by a team of volunteers with a shared vision and a "relentless, can-do spirit," which makes them stand apart from any other NFT project in the market.
This article has been updated to reflect commentary from 1863nft co-founder Rob Raffety.
In other news, read about NFT 'Open Editions' and whether they're actually hurting artists?