Woodstock To Bring Its Storied Music Festival to the Metaverse
Allowing global audiences to discover new and emerging artists.
Woodstock To Bring Its Storied Music Festival to the Metaverse
Allowing global audiences to discover new and emerging artists.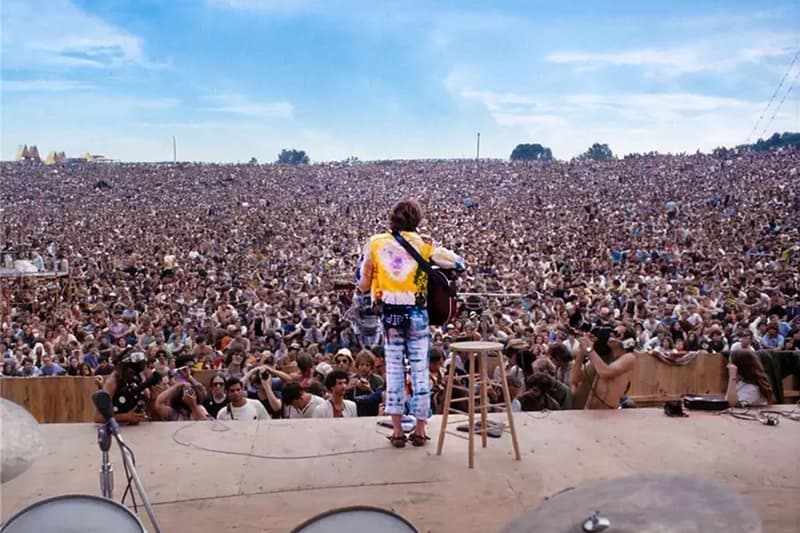 Woodstock Music and Art Fair, better known as Woodstock to most, has announced that it plans to bring its famed festival to the metaverse through a partnership with Sequin AR.
Sequin specializes in high-fidelity blockchain-based productions, with past deliverables including Mariah Carey's Magical Christmas Special on Apple TV, Macy's Thanksgiving Day Parade for NBC, Madonna & Maluma's BMA performance, and more.
With the help of Sequin, it is Woodstock's goal to make new and budding artists more discoverable to a global audience.
Woodstock World
With the first festival being launched in 1969, Woodstock has carried on a long tradition of sharing music with the world — aiming to now expand its reach through the metaverse with Woodstock World.
In 1969 the festival brought together over half a million people using just analog tools, now the founders hope to bring together what it says could be an "infinite" audience using Sequin AR's high-fidelity 3D metaverse experience. The experience will enable attendees to discover both new artists while at the same time providing an immersive experience of the original festival.
Through virtual interactive spaces, visitors will be encouraged to convene with three elements in mind, peace, love, and music. With innovation, curiosity, and creativity being at the core of Web3 tech, Woodstock believes there is no better time or space to introduce a new generation to its festival by removing physical limitations.
"In 1969, Woodstock changed music history and defined a generation, combining the power of shared experience with the culture's greatest musical talent. Woodstock World will allow everyone everywhere to have an even more magical experience liberated from the boundaries of time and space", said Joel Rosenman, co-producer of the original Woodstock and spokesperson with his partners in Woodstock Ventures.
Woodstock World is said to be a "premium metaverse experience" that will include a variety of opportunities and activities for fans and artists to enjoy. Some of these include behind-the-scenes content, interactive archives, and immersive visits to history-making performances from past Woodstock festivals.
The experience will be built using Unreal Engine 5, which is currently the world's most advanced real-time 3D creation tool, used to create photorealistic visuals and immersive experiences. Additionally Woodstock World will integrate various avatars, utilize Sequin's proprietary metaverse platform, stream video, and more.
"Woodstock was and still is all about people, from all aspects of life coming together for an experience that makes them one," shared Robert DeFranco, CEO, of Sequi,n AR, adding that "the metaverse provides a way for people all over the world, of all ages, to meet other people who love the same thing they do… and you don't need an expensive plane ticket or a time machine, just the device you use every day."
Staying true to its roots, the metaverse festival will include a variety of archival 2D content to be accompanied by motion capture recreations — enabling fans to interact with the music in real-time as well as relive iconic performances from 1969. Woodstock World is said to be launching in 2023, with an exact date not having been revealed at the time of writing.
In other news, BAYC storytelling continues with Dookey Dash and Sewer Pass launch.