A.I. Generated Art: The Biggest Legal Battle of the Year Over Alleged Metadata Theft
With two major lawsuits already underway, including a Getty Images initiated suit, and another class-action against StabilityAI, DeviantArt, and Midjourney that puts "diffusion-based image generation models" front-and-center.
A.I. Generated Art: The Biggest Legal Battle of the Year Over Alleged Metadata Theft
With two major lawsuits already underway, including a Getty Images initiated suit, and another class-action against StabilityAI, DeviantArt, and Midjourney that puts "diffusion-based image generation models" front-and-center.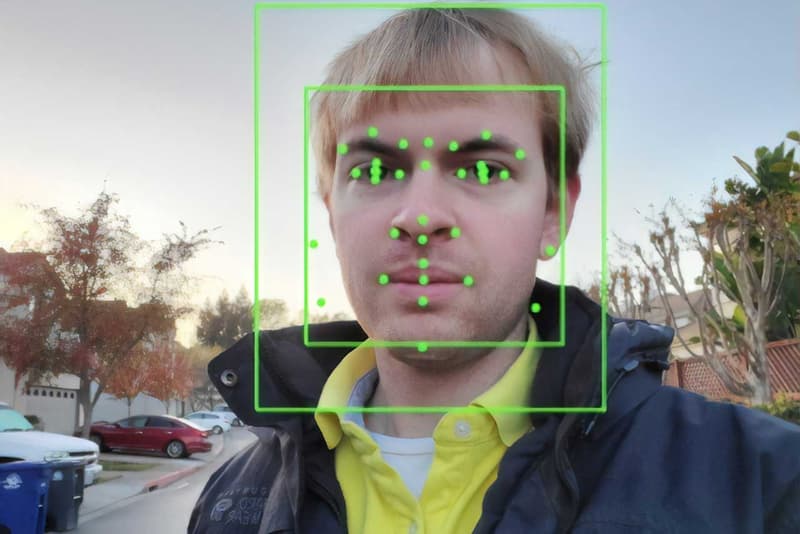 Surely over the past two months, you've come across a friend or colleague who at some point  shared a jaw-dropping artistic rendition of themselves to their Instagram/Facebook pages. 
When the popular app, Lensa AI, started climbing the App Store charts back in late November 2022 because of its then-viral "magic avatars" feature, conversations surrounding "A.I. Generated Art" began to circulate throughout the tech and Web3 communities.
Having amassed around 22.2 million worldwide downloads and nearly $29 million USD in consumer spending since its 2018 launch, Lensa added another 1.6 million downloads to its U.S. based market as of November 2022.  
Back in December, Lensa updated its privacy policy, clarifying how user data is supposedly used to "train" the company's A.I.
With big tech including Microsoft, Adobe, and GitHub integrating generative A.I. tech into their mainstream consumer products and services, conversations began to circulate throughout the industry as to whether the mechanism by which the art is generated was actually "legal."
And as we are now coming to find out, there are some major red flags and legal claims that are accompanying the use of these image generation technologies. 
Before diving into the pending litigation surrounding the A.I. generated art, let's start by breaking down our understanding of "diffusion models" which is crucial to understanding how these A.I. generated art-based applications work. 
Understanding "Diffusion Models"
While the Lensa AI app has been available since as early as 2018, the underlying technology it, along with other apps, has either utilized and/or based its technology from, is fairly new.
The ability to generate high-quality images from mere "text descriptions" is anything but an easy task. It's for this reason that "diffusion models" have emerged over the years as a powerfully-equipped tool that helps address those challenges. 
First introduced in a 2015 paper "Deep Unsupervised Learning using Nonequilibrium Thermodynamics," these models were pretty MIA until around 2020, when another paper was published that explored these models more in-depth. 
Over the past few months, certain diffusion-based Image Generation models emerged throughout 2022 that have quickly risen to popularity – Dall-E 2 by OpenAI, Imagen by Google, Stable Diffusion by StabilityAI, and Midjourney. 
Founded in 2020, the London-based startup, StabilityAI, experienced what seemed like overnight success after its public release of its "Stable Diffusion" model in August 2022. 
In October, Stability AI raised $101 million USD in a seed round, led by Coatue Management, Lightspeed Venture Partners, and O'Shaughnessy Ventures at a $1 billion USD valuation. 
Plainly speaking, these diffusion-based Image Generation models allow for a user to provide short and simple text prompts that describe a particular environmental scene, which the model then generates a high-quality image from. 
However, the diffusion models we need to pay closer attention to right now are StabilityAI's "Stable Diffusion," DeviantArt's "DreamUp," and Midjourney – all of which are currently the subject to a newly filed class-action lawsuit. 
Can A.I. Generated Art Be "Copyrighted?"
If you were to ask a handful of people their thoughts on whether or not generative A.I. is "legal," you will undoubtedly receive a mixed response of some arguing that everything happening right now is ethical, while others argue that these "trained" systems are committing copyright infringement and other public policy violations that impact consumer privacy. 
The Verge published an interesting article that lays out a variety of perspectives from a range of lawyers, analysts, and employees at AI startups that is worth giving a read. 
Prisma Labs, the team behind Lensa AI, previously told TechCrunch in early December that it used AWS cloud services to process users' photos, and that as soon as an A.I. model is trained on a particular user's photos, those images are immediately deleted. 
TechCrunch also reported at the time that Stable Diffusion was originally trained on 2.3 billion captioned images.
However, as more users began sharing A.I. generated renditions of themselves to social media, many illustrators and digital creatives began to express their distaste for this "A.I. phenomenon" with claims that many of these images were "stolen" from other watermarked and copyrighted works, including images that were allegedly scrubbed from sites like Getty Images and Shutterstock. 
The U.S. Copyright Office Gives Early Warning for Submitting A.I. Generated Works
Back in September, the U.S. Copyright Office (USCO) granted what is considered to be a "first-of-its-kind" registration for a comic book that was generated with Midjourney's A.I.
However, a month later, Kristina Kashtanova, an artist and A.I. consultant, received notice from the USCO that the previously granted registration for the first issue of her partially A.I.-generated comic book, might be canceled. 
A November 2022 report from IPWatchdog revealed that the USCO had allegedly asked Kashtanova for additional details on her process to show that there was "substantial human involvement" in the process of the comic book's creation. 
However, A.I. generated art has now presented both artists and our legal system with two major questions that still haven't been answered, but soon will be:
Can a generated work created by a trained A.I. actually be copyrighted?
Can copyright-protected data and/or works be used to train A.I. models like Stable Diffusion, Midjourney, and others?
Remember, the U.S. Copyright Office isn't a court of law, and therefore, cannot weigh in on the legality of whether or not infringement has actually occurred with works it has afforded protection to.
Artists Are Now Suing StabilityAI, DeviantArt, and Midjourney In a Class-Action Lawsuit
On January 13, a class-action lawsuit was filed by Joseph Saveri Law Firm, LLP and Matthew Butterick in the U.S. District Court for the Northern District of California on behalf of three artists – Sarah Andersen, Kelly McKernan, and Karla Ortiz (as well as a class of other artists and stakeholders) against StabilityAI, DeviantArt, and Midjourney. 
This is also the same team that previously filed a class-action lawsuit on behalf of Github programmers against GitHub, Microsoft, and OpenAI for using their code without permission to train Microsoft's latest A.I. tool, GitHub Copilot.
At the heart of what will arguably be one of the most crucial legal cases for 2023, is whether or not these diffusion-based image generation models by StabilityAI, Midjourney, and DeviantArt  violate U.S. copyright laws, amongst other privacy concerns.
The Complaint specifically alleges (1) copyright infringement, (2) DMCA violations, (3) right of publicity violations, (4) breach of the DeviantArt Terms of Service, (5) unfair competition, and (6) unjust enrichment. 
It is the Plaintiff's belief that Stable Diffusion, as well as other image-generating A.I. products, "could not exist without the work of painters, illustrators, photographers, sculptors, and other artists" – and the dataset upon which Stable Diffusion was trained on – LAI0N-5B – contains close to 6 billion image-text pairs, most of which are copyrighted images. 
According to attorney Joseph Saveri, this newly filed case represents a much larger fight by artists and creators to preserve ownership rights in their work and to challenge these text-to-image A.I. tools that many believe to be actively infringing upon the rights of thousands of artists and other creatives. 
"AI needs to be fair and ethical for everyone," said lawyer/programmer Matthew Butterick in the law firm's press release. He claims that StabilityAI's "Stable Diffusion," Midjourney, and DeviantArt's "DreamUp" are appropriating the work of thousands of artists with no consent, no credit, and no compensation."
The press release continued by emphasizing that if models like Stable Diffusion and other similar products are allowed to continue operating without any interference, a very dangerous precedent could be set when it comes to replacing the actual artists whose stolen works "power these A.I. products" with whom they are competing. 
Getty Images is Also Making Its Voice Heard in Its Newly Filed Lawsuit
Shortly after Butterick and Saveri's class-action lawsuit was filed, Getty Images also announced that it would be suing StabilityAI over copyright violations, claiming that the company did not seek nor obtain any licenses from Getty Images and merely "copied and processed millions of images…and metadata" protected by copyright from its platform. 
"It is Getty Images' position that Stability AI unlawfully copied and processed millions of images protected by copyright and the associated metadata owned or represented by Getty Images absent a license to benefit Stability AI's commercial interests and to the detriment of the content creators," the January 17 press release reads. 
Getty also emphasized that while it believes that A.I. has the potential to stimulate creative endeavors, it also provided licenses to leading technology innovators for purposes specifically related to "training artificial intelligence systems" in a manner that doesn't violate IP rights. 
What Should You Be Looking For?
Ultimately, these lawsuits represent a growing concern from creatives (artists, programmers, developers) and media companies to preserve the integrity of IP rights in emerging technologies, such as A.I. that is beginning to shape the nascent foundations of the Web3 space. 
At the end of the day, the criteria associated with what is considered to be "copyrightable" in our digital age, along with how far the "fair use" doctrine under the First Amendment to the U.S. Constitution will finally be put to the test for our courts to decide. 
In other news, read about the FTC's "11th Hour" Emergency Motion asking a federal court to pause the acquisition deal between Meta and Within Unlimited.