Beeple and HENI to Release Art Book Exploring EVERYDAYS: THE FIRST 5000 DAYS
The record-breaking NFT that sold for over $69 million USD at Christie's and acted as a catalyst to the current digital art renaissance.
Beeple and HENI to Release Art Book Exploring EVERYDAYS: THE FIRST 5000 DAYS
The record-breaking NFT that sold for over $69 million USD at Christie's and acted as a catalyst to the current digital art renaissance.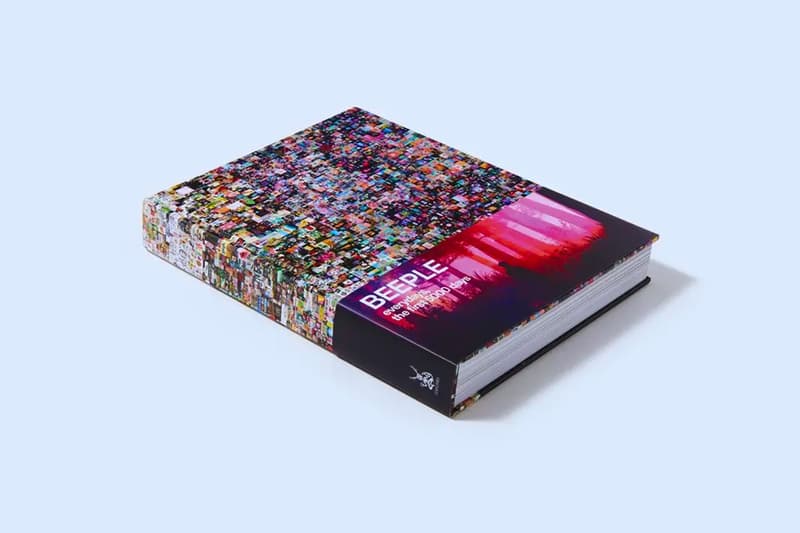 1 of 4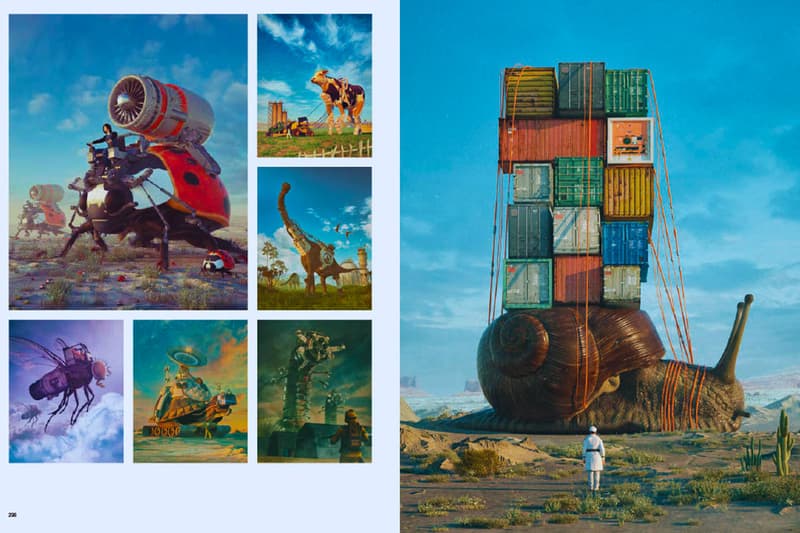 2 of 4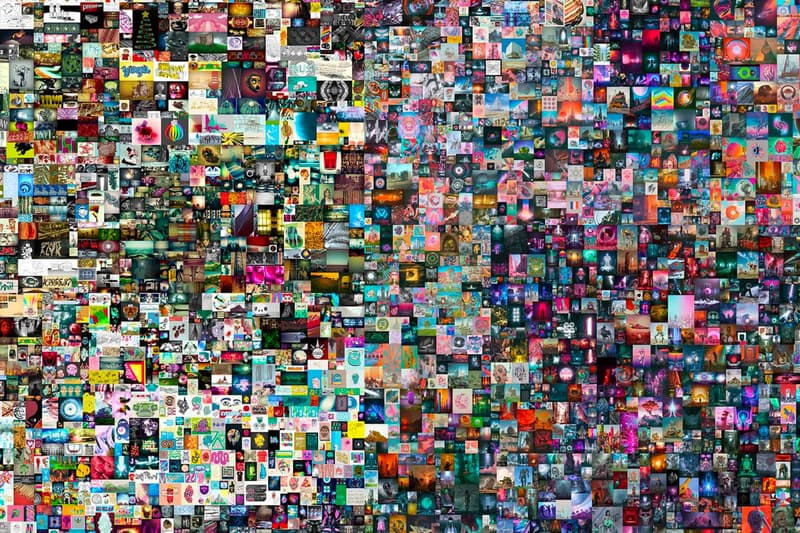 3 of 4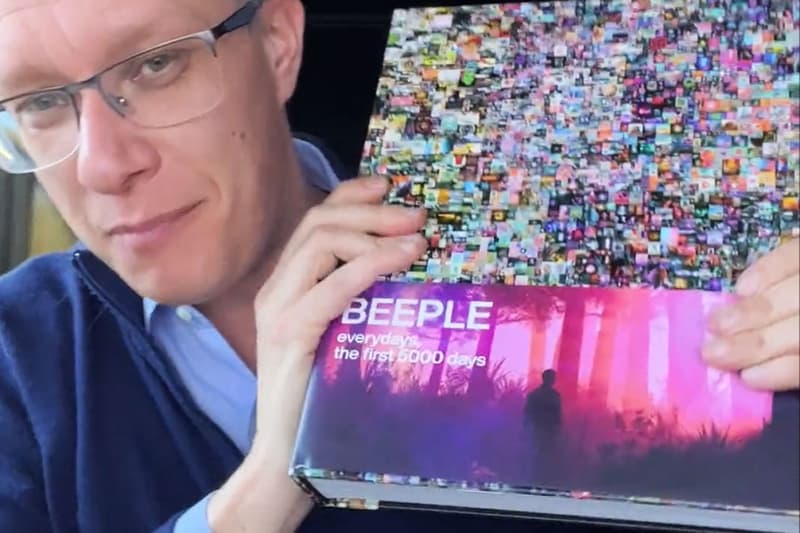 4 of 4
To most in the Web3 space, Mike Winkelmann, aka Beeple, is considered to be a pioneer of digital art NFTs. This is largely due to the record-breaking sale of his EVERYDAYS: THE FIRST 5000 DAYS work, which realised over $69 million USD in a 2021 Christie's auction and is still the most expensive NFT ever sold.
Now, to archive the works in a different medium and get the various visuals into the hands of the broader community, Beeple has teamed up with art and technology group HENI to publish his first art book, which shares the same title as his famed work.
WOOO WOOO!!! MY FIRST BOOK!!!

???????

coming out Feb 28th with 25% discount for pre-orders now through Barnes and Noble with promo code "PREORDER25"https://t.co/Ukyod0LZ3O pic.twitter.com/Lvdj2WyZty

— beeple (@beeple) January 26, 2023
Initially, the works have been made available for the public to view through its collector, Vignesh Sundaresan, also known as MetaKovan, via a digital museum. EVERYDAYS are also available for viewing individually on Beeple's website, though the book by HENI was created to provide a more curated and personal viewing experience.
Another aspect that makes the book a unique experience, is the in-depth interview held inside, where Beeple reflects on his career and shares thoughts on his newfound celebrity status in both the art and Web3 worlds.
While a work famed for its high-grossing auction price might seem to be a shallow metric of value at first glance, the sale stands for more than that.
Beeple is not by any means the first to produce digital art, in fact, it's been around since the 1960s when the first graphics software and computer graphics systems were developed.
However, Beeple's work does act as a beacon for digital artists, who for the most part, before the emergence of NFTs were undervalued and in some cases gatekept from the fine art world.
EVERYDAYS is considered to be one of the catalysts for the NFT art movement, inspiring a major influx of existing traditional artists and new artists alike.
The work itself, as a whole, was quite the personal feat for Beeple as well, consisting of 5,000 digital works that were produced once a day since 2007, with the artist having never missed a day — making it, according to Christie's "one of the most unique bodies of work to emerge in the history of digital art."
Individually, the works contain abstract, political, grotesque, fantastical, and satyrical imagery which on its own has captured the attention of many. As his skillsets evolved, the artist's works began to represent timely and culturally revealing aspects of current events.
"I almost look at it now like I'm a political cartoonist," Beeple shared, adding that "except, instead of doing sketches, I'm using the most advanced 3D tools to make comments on current events, almost in real-time."
At the time of writing, Beeple has garnered over 3,000,000 followers across Instagram and Twitter and has worked on a variety of high-profile collaborations with names like Louis Vuitton, Nike, Katy Perry, Childish Gambino, and more.
Now imagine, you've spent 14 years creating a work a day and you've just sold an NFT for over $69 million USD — time to retire or at least take a small break, right?
Not the case with Beeple, in fact, he is still creating EVERYDAYS and is currently at number 5,755 according to the counter on his website. On top of this, the artist has set out on a mission to construct a massive physical studio, where he'll showcase his own works at scale, explore new mediums, and empower other artists to reach unseen potential.
HENI, the technology and art brand behind the publishing of Beeple's book has also been hard at work trailblazing the Web3 and NFT space — with its most significant contribution to date being its collaborative efforts with famed contemporary artist Damien Hirst.
For those unfamiliar, Hirst is a British artist known for his controversial, conceptual, and minimalistic style. He's one of the leading figures of the Young British Artists (YBA) movement and has made significant contributions to the contemporary art world before entering the realm of Web3.
Some of his most famous works include "The Physical Impossibility of Death in the Mind of Someone Living," a shark suspended in formaldehyde, and "For the Love of God," a diamond-encrusted human skull. He has also used medicine cabinets, spot paintings, and spin paintings in his work, often exploring themes of death, mortality, and the beauty of decay.
The artist is also known for his willingness to embrace technology, something he did in partnership with HENI's NFT arm in July of 2021, with the digitization and experimentation of his works titled "The Currency."
Through the project, Hirst became the first famed contemporary artist to utilize burn mechanics, making his collectors choose between the physical or digital representation of the works, with various gamified concepts built in for those who held onto the digital.
The project resulted in a split decision, which left Hirst obligated to set flame to 4,851 pieces of his physical works. To this day, the digital counterpart is still traded amongst collectors and at the time of writing has seen a total sales volume of over $90 million USD.
Like Beeple's feat, Hirst's project acted as a signal to existing artists and new artists alike, showcasing what is possible with NFT technology and perhaps inspiring creativity. HENI has also since published a book exploring the events of The Currency in-depth and has been publishing art books for Hirst since 2018.
#HENIHighlights of 2022

Releasing #TheChronicles Vol. 1

In September, #HENIPublishing released The Chronicles Vol. 1, detailing the first year of #TheCurrency from stories the community has shared. ?

To finally share the book with you all was definitely a highlight for us!? pic.twitter.com/khR0xZtOY2

— HENI (@HENI) December 29, 2022
What's the use of books though, if technology is so advanced, and records can be securely and indefinitely kept on-chain?
The reason is that books still play a role in documentation, education, inspiration, and in most cases appreciation of various achievements.
In the case of HENI and its books, it is all of the above. While the digital assets portrayed are stored securely on-chain and you could find any of them on the internet and stare at the screen — there is still something pleasurable and instinctive when it comes to physical books.
With some of the first stone tablets being discovered some 5,000 years ago, it is almost part of our nature to want to read, and when published to the quality standards of HENI's books, the result is often a personal and pleasurable viewing experience.
In other news, see how NFT Yearbook plans to archive the rich culture of Web3 with both a physical and digital book release.