Binance and Mastercard Partner to Bring Crypto Card to Brazil
Making it the second Latin American country to adopt crypto cards and one of the many globally.
Binance and Mastercard Partner to Bring Crypto Card to Brazil
Making it the second Latin American country to adopt crypto cards and one of the many globally.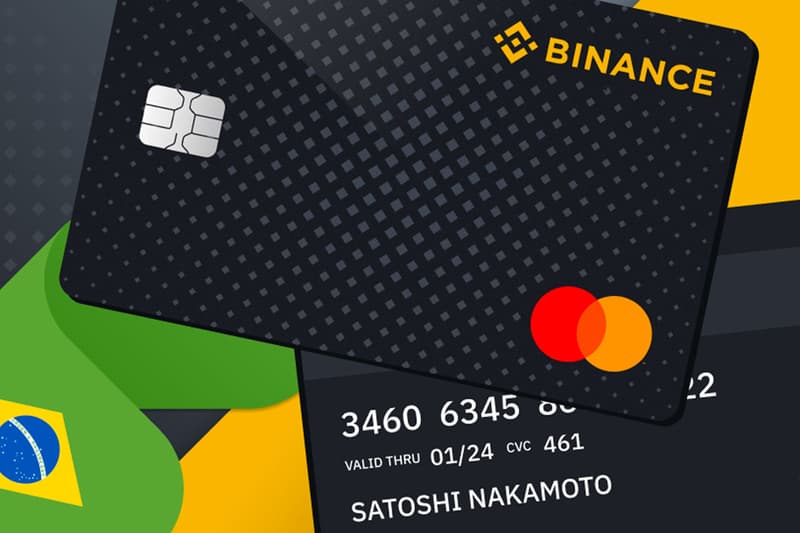 Binance and Mastercard have teamed up to bring the Binance Card to the Brazilian market, making it the second Latin American country to have access to this product after its launch in Argentina last year.
The Binance Card is a prepaid rewards card that will allow users to make everyday purchases and pay bills with crypto like Bitcoin, Ethereum, Binance's BNB, and more. The offering comes as part of a larger effort to bridge the gap between traditional financial services and the rapidly growing adoption of crypto in the region.
Olá, Brasil! ??#Binance Card has just launched in Brazil – another step towards crypto adoption ? pic.twitter.com/UJRmpMhpbQ

— Binance (@binance) January 30, 2023
Being one of Binance's top 10 markets globally, getting a crypto card into the hands of its residents was a top priority for Binance. In the same vein, it plans to continue to invest in new services for local users while also contributing to the development of the blockchain and crypto ecosystem in the country.
The Binance Card is expected to be widely available in the coming weeks and will provide users with a seamless and secure way to use their crypto.
"Payments is one of the first and most obvious use cases for crypto, yet adoption has a lot of room to grow, shared Guilherme Nazar, General Manager at Binance for Brazil, adding that "we believe the Binance Card is a significant step in encouraging wider crypto use and global adoption, and the openness of Brazilians to innovation makes the country a great market for this release."
In Mastercard's recent New Payments Index survey, it found that of more than 35,000 respondents — 49% of Brazilian consumers have participated in at least one crypto-related activity in the past year, compared to the global average of 41%. The Binance Card, issued by Dock, is a great way to meet the growing demand for crypto in Brazil, and users will be able to manage their cards through the card dashboard on the Binance App and website.
With Binance App integration, the new card issued by Dock will help to accelerate this adoption and provide a variety of rewards to its users. Some of these include up to 8% cashback in crypto on eligible purchases, zero fees on ATM withdrawals, and access to Mastercard's 90 million-plus global merchants.
In the western world, crypto cards are also picking up steam — despite reports of lower adoption, the variety of offerings is quite possibly the highest in the world.
Specifically in the U.K., there are well over 10 different cards to choose from, with Binance also being offered in the country. Some other popular options include crypto credit and debit cards from Nexo, Wirex, MCO, Coinbase, CryptoPay, and more.
In the U.S., popular cards include Coinbase, Blockcard, WireX, Bitpay, and Crypto.com — each coming with its own benefits depending on the use case.
In a recent analysis by Investopedia, the site found that Coinbase was the best overall as it can be used anywhere Visa is accepted, although it does come with a 2.49% crypto liquidation fee and only supports 8 different cryptocurrencies according to the report.
On the other hand, the Crypto.com card was rated to be the best for crypto users, as it offers support for over 80 plus different cryptocurrencies and 20 fiat currencies, no annual fee, and up to 5% cashback.
As adoption increases, the number of cards on the market is also rapidly increasing but before you jump into one, be sure to compare and do your research on which would work best for you, and always read the fine print.
In other news, FTC filed an "11th Hour" emergency motion asking the court to pause the Meta-Within acquisition deal.