Five Gifts for Your Web3 Valentine
From digital cake to virtual reality headsets and exploratory experiences.
Five Gifts for Your Web3 Valentine
From digital cake to virtual reality headsets and exploratory experiences.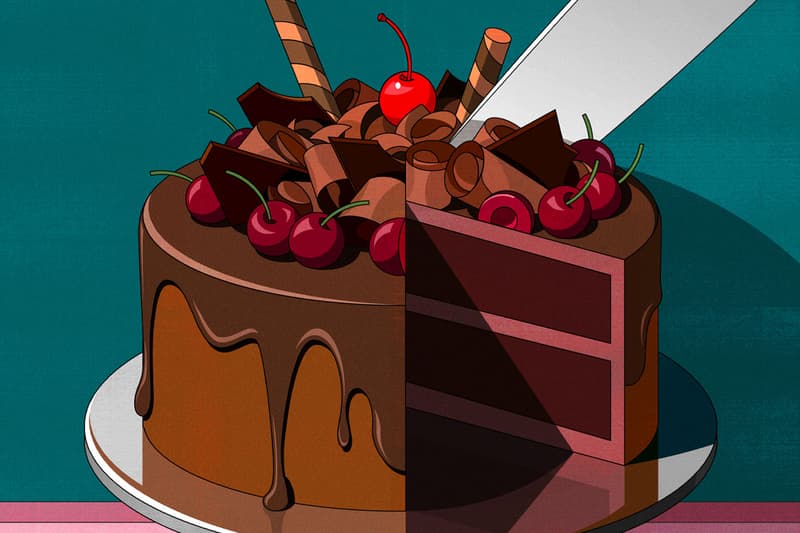 Chances are, if you're reading this list, you're scrambling to find a gift for that special someone who loves Web3. The good news is, most of these gifts can be purchased and sent directly to the person in question in a matter of minutes, if not seconds.
These gifts are perfect for anyone from the crypto and tech curious to full-on Web3 experts and native degens. This list ranges from physical goods used to interact with Web3 in a more meaningful way to digital collectibles and tokens.
1. The Gift of Crypto
Not too long ago sending crypto as a gift might have seemed like a lot of work, requiring technical expertise, and the person on the receiving end to have a wallet already set up for the specific chain the gifted token lives on.
Now thanks to platforms like CashApp and PayPal, you just need their email or username — which if you're giving them a valentines gift, you probably already have.
You can select any of the available tokens on these platforms, including Bitcoin and Ethereum, and send them instantly. The best part, the person receiving the gift does not have to have a wallet set up to receive the gift.
The full Lightning Network experience is now on Cash App. Send and receive bitcoin to other Lightning-enabled wallets, instantly and for free.

Find it in the Bitcoin tile of your app or learn more here: https://t.co/WS5X9xsGsm

(This feature isn't available to customers in NY) pic.twitter.com/Z5Z5VIfqxs

— Cash App (@CashApp) January 19, 2023
2. A Slice of Cake
Created by artist CMPLX, a Slice of cake from their Delicious chocolate cake series is a fun way to celebrate the holiday.
While giving someone just a slice of cake IRL might seem lackluster, the artwork of this particular cake makes it acceptable and a fun gift to receive. You could always tell the recipient that they can redeem it for a full cake at any time if you're just a little too late to purchase a real one.
If you want the full digital cake, you'll have to submit an offer to its current holder, Lowkey, who purchased the art from CMPLX for just over $5,000 USD. The good news for you though, slices currently only cost between $15-$20 at the time of writing.
Have a bigger budget and want to go the extra mile? Pick up a Murakami flower to go along with the slice of cake, currently priced at $1,200 USD.
GM everyone~ We are serving cake, please have a slice. https://t.co/AYnkyCzPrD
❤️ pic.twitter.com/DfdaZLBbI0

— CMPLX (@socmplxd) October 31, 2022
3. Virtual Reality 
While you might not be able to instantly gift the physical tech, you could order a headset from Meta or preorder new offerings like Bigscreen Beyond — said to be the world's smallest VR headset.
If your valentine is an enthusiast, they won't blame you for having them wait for the next big thing in the space, as it has just been announced at the time of writing.
Additionally, while you're waiting for the tech to arrive, you and your partner could build a virtual world together on the platform of your choice and explore the world together once your hardware has arrived.
Today, we're excited to announce Bigscreen Beyond, the world's smallest VR headset

Pre-order now: https://t.co/WcUy2nAuSw
Watch the trailer: https://t.co/2yfMLXygE9 pic.twitter.com/6OdPyXuUcw

— Bigscreen (@BigscreenVR) February 13, 2023
4. Art
Nothing says you know someone more than selecting art that resonates deeply with their soul. While this is quite the task and could potentially be pricey, it is one of the more thoughtful gifts on this list.
If budget is a concern, the best method would be to explore art on chains like Solana or Tezos, versus the Ethereum chain. The quantity here doesn't matter, with even one special gifted work being a gift your valentine would cherish.
However, if you do want to make a splash. Selecting a variety of digital works that tell a story of your love for your valentine might be the way to go. You can even take things a step further by creating a virtual gallery for them to view the works through platforms like oncyber or Spatial.
If you want to tell a written story with static representations of the works, you might also utilize sites like GALLERY or Deca, with Deca enabling users to put together a gallery without owning the NFTs selected, making the only cost of this gift time and effort.
Additionally, if you're not up to the task of selecting works that represent your valentine but know that they collect art, you could always buy a digital frame for them to bring their digital works into the physical world. With one of the leading consumer-facing offerings being from Tokenframe.
The Museum of Checks by @specificobj ?

a beautiful world full of Checks-inspired art, built on the foundation laid by @jackbutcher @jalil_eth & @traf ✅

link below ? pic.twitter.com/HNUpZ2wjPi

— ᴏɴᴄʏʙᴇʀ (@oncyber) February 14, 2023
5. Security
One thing that most people look for in a relationship, job, or life, in general, is security. Because without it, anything of value is at risk of being lost. The same goes for any of these gifts on this list, they would all be at risk of being lost or compromised without the right security tools to protect them.
While there is a variety of options on the market, Ledger continues to lead, with over 6 million of its Nano's being sold since their launch. Not to mention, you can also pick them up at physical stores like BestBuy if you reside in the U.S. or Canada.
Should your local store be sold out, pick up the NFT version of one of their limited Nano X's on secondary markets, like the triple black that only has 10,000 units produced or the Deadfellaz collaborative device that will be redeemable later this month.
No shipping, no wait – Ledger devices are now available for same day pickup in all @BestBuyCanada stores! ?? ? pic.twitter.com/W4S3iRfL5W

— Ledger (@Ledger) February 13, 2023
Lastly, if budget is a major concern, you might also consider creating your very own one-of-one NFT for your valentine on Zora, which allows for fast no-code minting.
In any case, remember that it is truly the thought that counts, and going out of your way to do something special for someone you care about will almost always be well received.
Elsewhere, Jarritos and Probably Nothing team up for Valentine's Day NFTs, with the opportunity to redeem tokens for physical goods.