PGA Tour to Launch NFT Golf Game with DraftKings
Its second-ever Web3 offering, this time on Polygon with millions of USD in prizes up for grabs.
PGA Tour to Launch NFT Golf Game with DraftKings
Its second-ever Web3 offering, this time on Polygon with millions of USD in prizes up for grabs.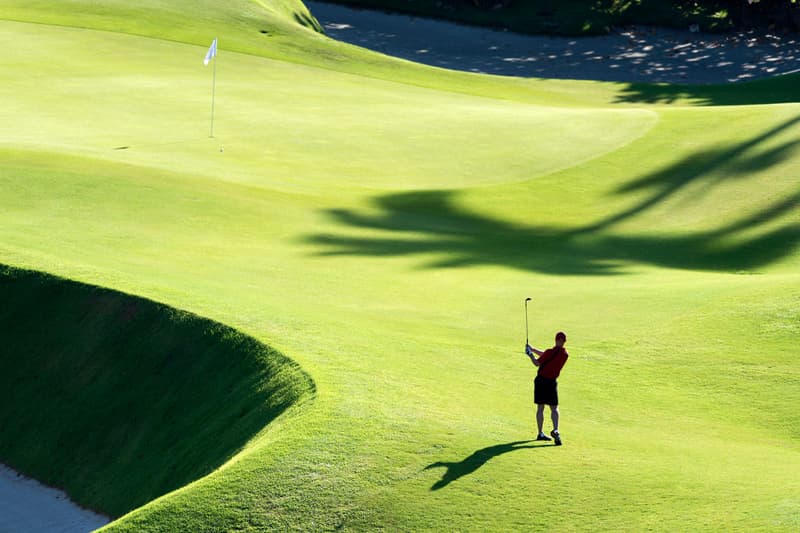 DraftKings, one of the leading sports betting and fantasy sports platforms, announced Tuesday, February 21, that it plans to expand its Reignmakers gamified digital collectibles franchise with a new series focused on the PGA TOUR.
The Polygon-based digital collectibles will not be simply static keepsakes but rather part of a larger fantasy golf game the platform has designed.
The next generation of daily fantasy-style golf is here.

DK Reignmakers x @PGATOUR

Learn more: https://t.co/RINCVjfjEh pic.twitter.com/xlGhrXJ5V2

— DraftKings Reignmakers (@DKReignmakers) February 21, 2023
The fantasy golf-style game will offer fans the chance to collect tiered digital golfer cards featuring some of the biggest names in the sport, as well as the ability to draft weekly fantasy golf lineups.
This marks the third iteration of DraftKings' Reignmakers franchise, joining the likes of its UFC offering and Football collectibles that recently saw a collaboration with the Deadfellaz NFT brand.
The first Reignmakers PGA TOUR set, Genesis, is set to launch on March 6, 2023, on DraftKings Marketplace, with the game's first contests scheduled to take place during THE PLAYERS Championship.
Golf fans will be able to build a collection of digital golfer cards at various tiers through pack drops, auctions, and the secondary market on DraftKings Marketplace.
Each week during the PGA TOUR season, players will be able to enter their rosters into fantasy-style golf contests to compete to win millions in cash prizes, which according to a report by Decrypt was purposefully designed to draw deeper connections between golfers and fans.
"You are living and breathing by that player's success, and not only for that week in which you are participating in a competition," shared Tom Jeffs, the PGA TOUR's VP of media business development, adding that "now you can't wait to see the next time Max is going to tee it up, because you know that you have him in your roster—so you feel vested."
This digital offering isn't the first time the two have teamed up and is simply a continuation of a successful professional relationship. In 2019 DraftKings took over operations for the TOUR's Official Daily Fantasy Game and in 2020 became its first betting operator. The two continue to work together under an exclusive multi-year agreement.
Later this year, the two organizations plan to debut a first-of-its-kind, year-round sportsbook at TPC Scottsdale, home of the WM Phoenix Open. The sportsbook is slated to feature 40 betting kiosks and seven ticket windows, in addition to more than 3,400 square feet of video walls and screens.
To make its latest offering as accessible as possible, future DraftKings PGA TOUR collections will include a variety of rarities, including entry-level NFTs — all of which will be on the Polygon network, purchasable through the DraftKings Marketplace, and eligible to be traded on secondary markets.
By launching Reignmakers PGA TOUR, DraftKings is tapping into the growing popularity of fantasy sports and digital collectibles, while also providing golf fans with new and exciting ways to engage with their favorite sport.
In other news, Endstate is reaching "new heights" with NIL collab For college athletes.