The Art of Patience and Persistence: A Conversation With Terrell Jones
Now amongst the most popular digital artists in Web3, Jones shares the story of his artistic journey and how he arrived at the success he's now experiencing today.
The Art of Patience and Persistence: A Conversation With Terrell Jones
Now amongst the most popular digital artists in Web3, Jones shares the story of his artistic journey and how he arrived at the success he's now experiencing today.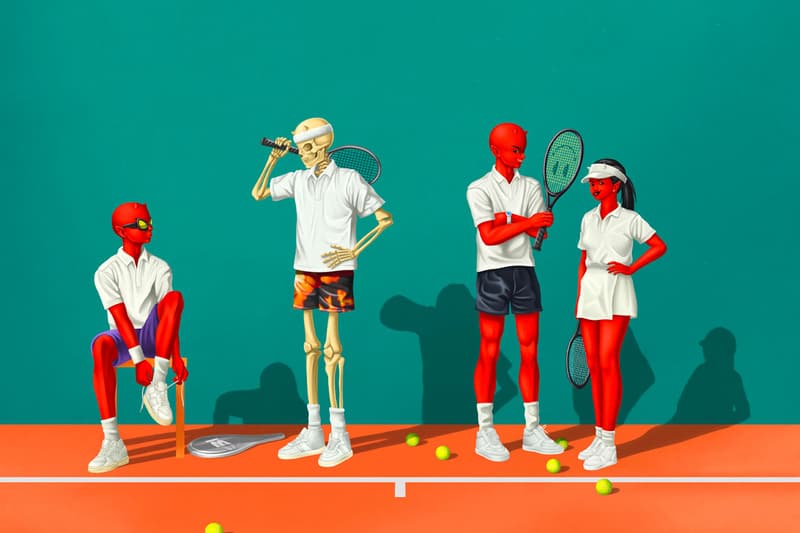 1 of 11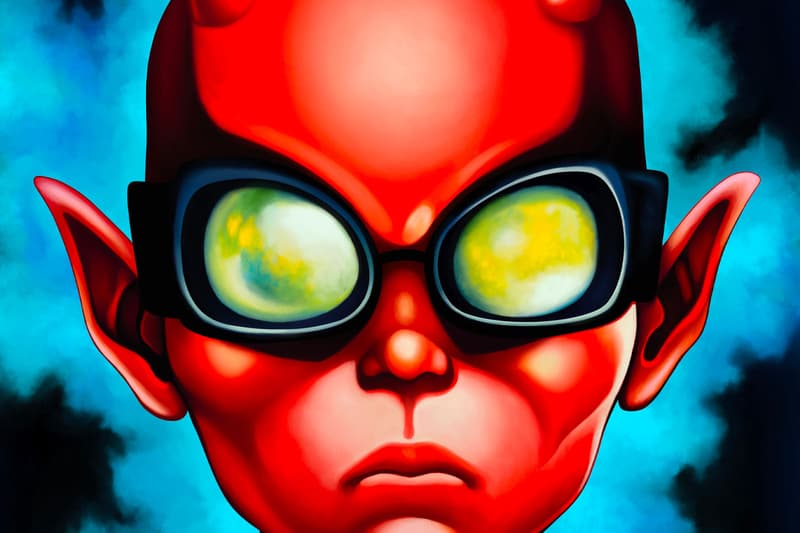 2 of 11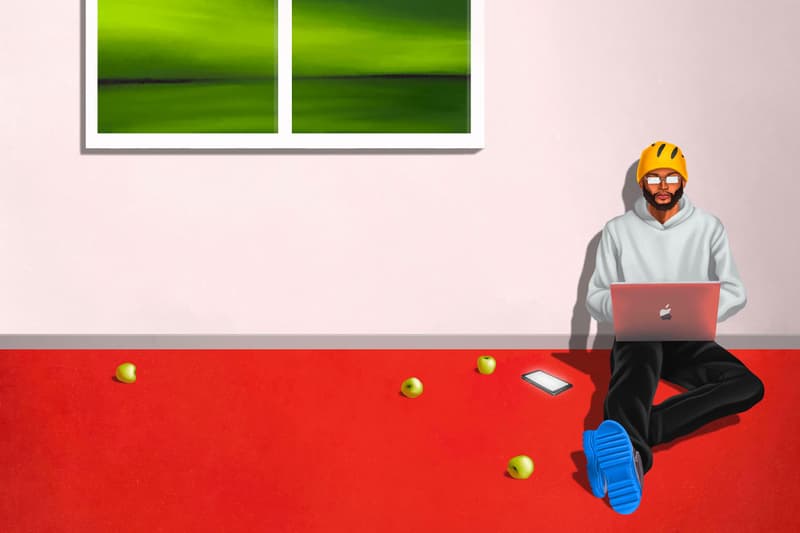 3 of 11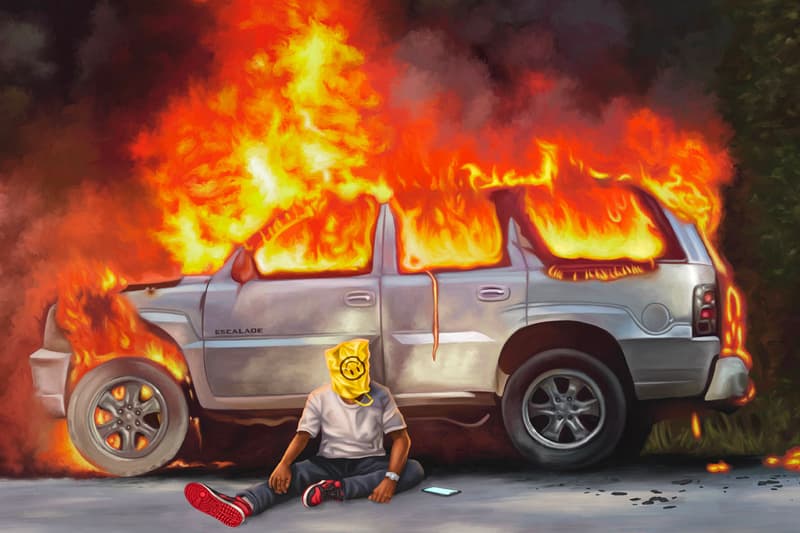 4 of 11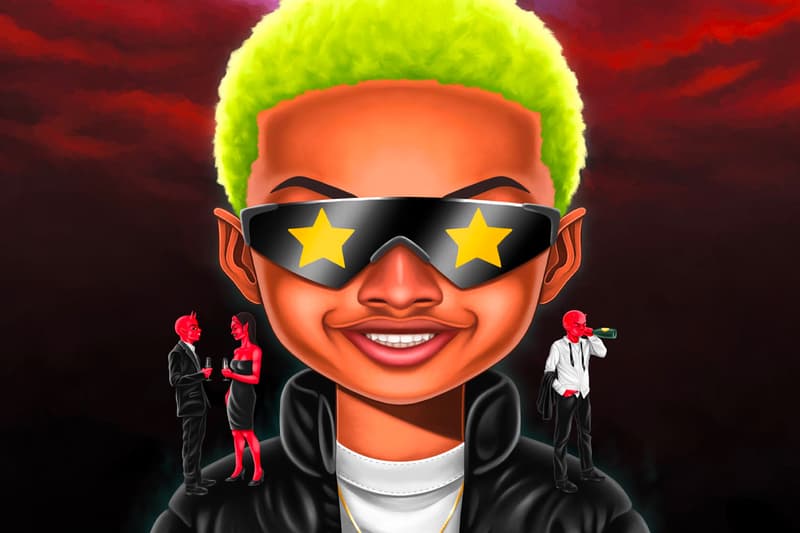 5 of 11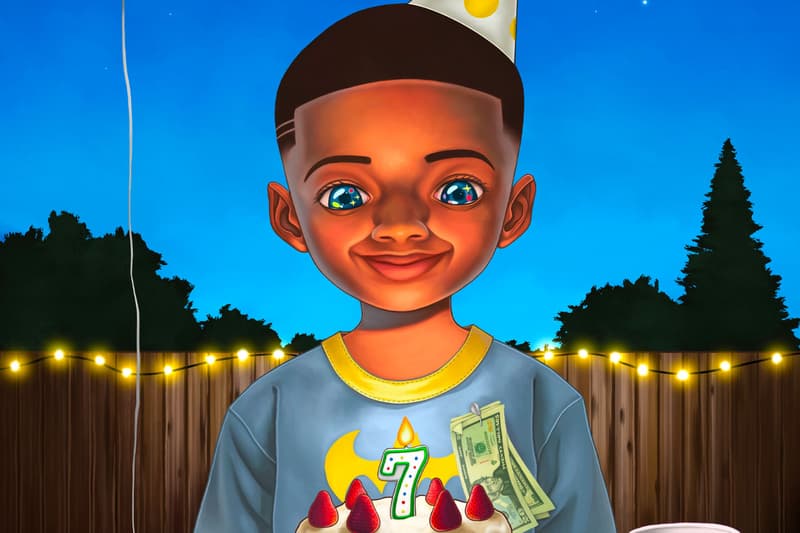 6 of 11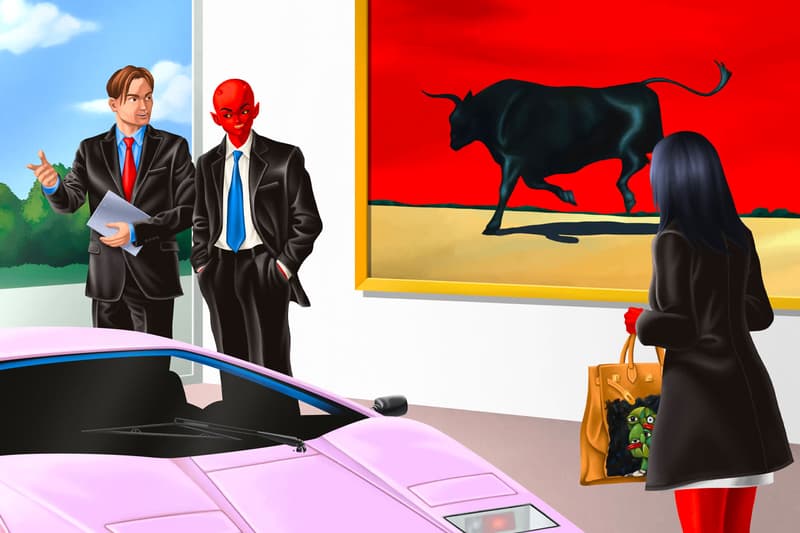 7 of 11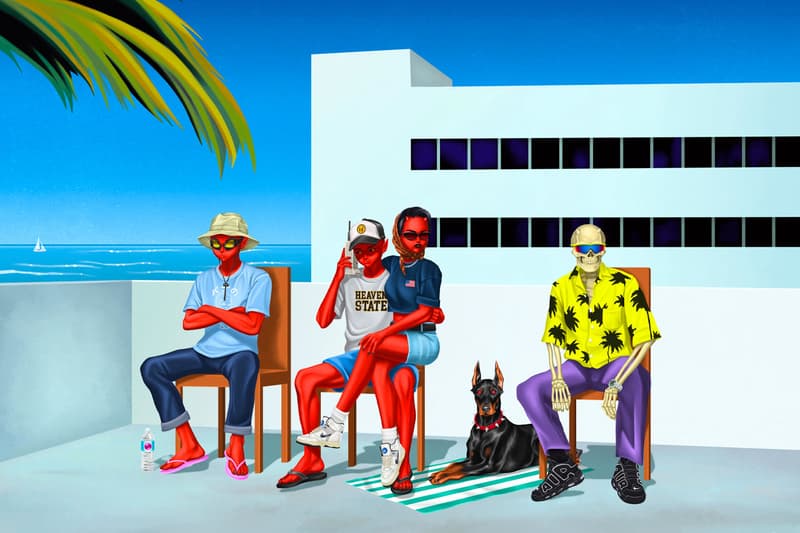 8 of 11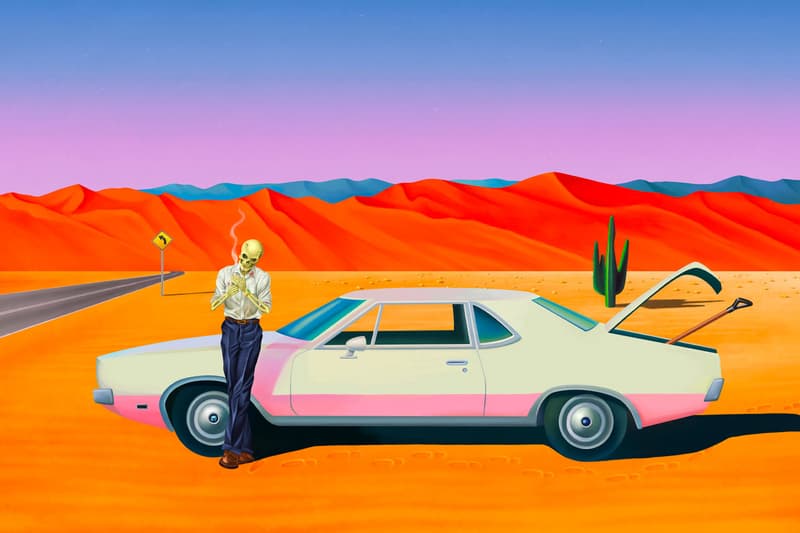 9 of 11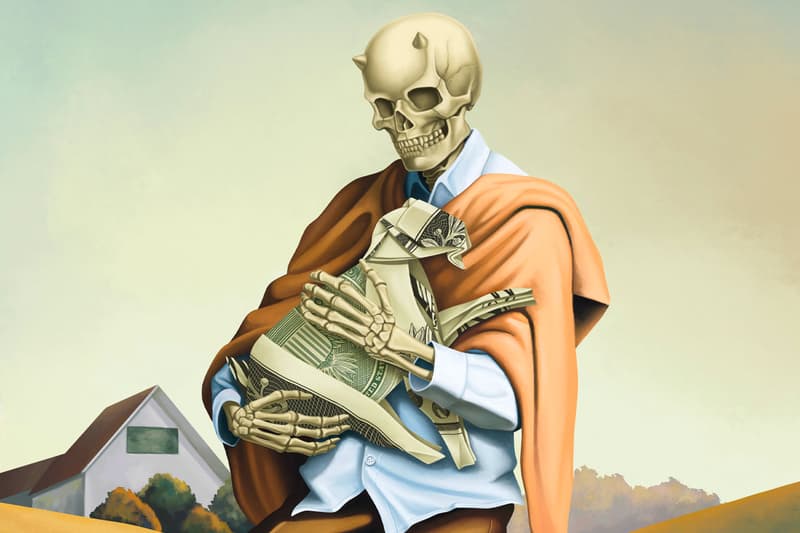 10 of 11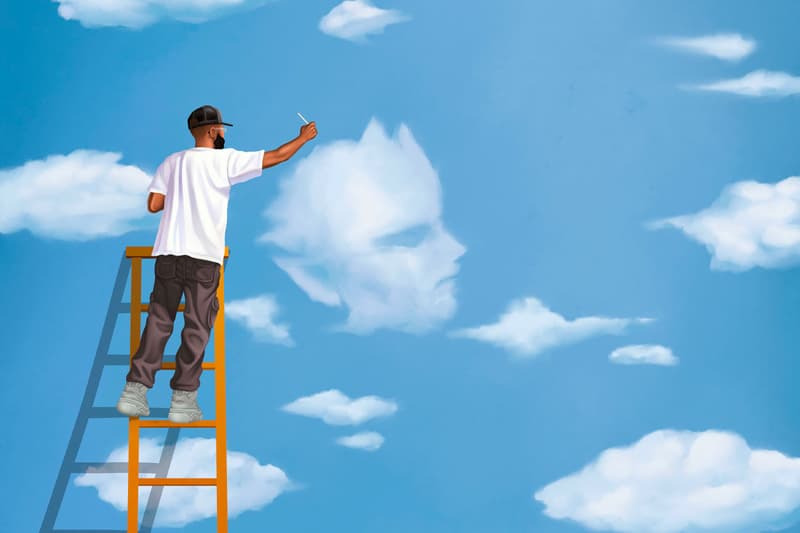 11 of 11
Terrell Jones, the digital artist behind the popular blockchain-based work Born 2 Die recently sat down with Hypemoon to discuss his artistic journey, exploration of Web3, and much more.
For those just discovering the Detroit-based artist, his success might at first glance appear to be instantaneous, though it's quite the contrary. His all-time-high sale of 24.9 ETH (nearly $40,000 USD) didn't come overnight — instead, it is a culmination of a multitude of years spent refining his craft.
Raised by Art
"I've been doing art my whole life pretty much," shared Jones, explaining that his first exposure to it started when he was just four or five years old — an age when most people just begin to develop critical thinking.
"My Aunt Linda is an artist and she was just really big in inspiring me and showing me what someone can really do with their hands," he explained.
Jones shared that of all his artist inspirations, he would place his Aunt Linda at the very top, right above his second favorite artist in the world, George Condo.
"I would come over to her house and she'd have like 20 portraits lined up of celebrities and at first I didn't realize that people could draw that well and also get paid for it — so that was kind of my introduction," he shared.
He went on to share that every time he would visit, she would have art supplies for him, from sketchbooks to markers, "whatever it was, she would never let me leave empty handed" — something he said he's truly grateful for.
Recalling his first memorable finished work, Jones takes us back to his grade school days, sharing "I don't know if I still have it but I remember in first grade we had an assignment where we were doing little cutouts of animals with construction paper and scissors."
"Everyone else was doing it a certain way but I remember having a panther and then cutting out the eyes and sticking green paper behind it to make it seem like they were glowing," explained Jones.
As the artist grew up though, he went on to explore other mediums outside of construction paper — eventually finding a calling in digital art.
Some of his earliest paid works were derived from both client and commercial work, "there were some print sales here and there but it wasn't really significant," shared Jones, adding that he was "doing a lot of commissioned work — album art, brochures, and wedding stuff," pretty much anything he could get his hands on at the time.
Outside of his commercial work, Jones shared that he spent years putting together a portfolio of personal works, with his learning from and being inspired by artists like Aunt Linda, George Condo, David Hockney, Hiroshi Nagai, and Edgar Hopper.
Jones explained that "those are huge ones for me right now, especially with my current style but I'm inspired by a lot of different types of artists like Takashi Murakami, Kaws, Phil Hale, Hikari Shimoda, and Yoshitomo Nara."
Of all his inspirations though, Jones shared that Condo is by far his favorite — after Aunt Linda of course — which can be seen in an homage to the artist through the very first NFT that he ever minted, titled "Margret."
Since then the artist has released several works that nod to Condo, with Pepecondo, a release he did for his Babylon market debut, being a Web3 favorite.
Pepecondo (2023) pic.twitter.com/X3WzmDjTso

— terrell jones (@terrelldom) January 23, 2023
Patient Approach
While releases like Jones' Pepecondo now sell out almost instantly, it wasn't always that way. As mentioned earlier, Jones has spent most of his life refining his craft, with his approach to the Web3 space being no different. In fact, it wasn't for nearly four to five months after his first mint that he made his first sale.
Before even starting his journey as a full-time artist, Jones shared that he was working at FedEx and was just unhappy with his job.
"During the pandemic, a lot of people were losing hours but our hours tripled — there was a lot of time spent at FedEx and a lot of time spent thinking 'I want to be doing art right now,'" he expressed.
Sharing more on how he discovered the Web3 space, Jones said that "at the time, a few artists I was following on Instagram got into it — so I'm seeing them sell art, art they did for themselves and they were able to sell that."
He shared that it was particularly eye-opening to see digital artists making sales, as historically it is one of the most challenging mediums to sell.
"I did a lot of research from then on, to try and get familiar with the world," he explained, adding that "I was exposed to Ethereum and Bitcoin early on but even then I wasn't a 'crypto bro' or anything like that." Jones did explain that he was thankful to have an understanding of the underlying tech though and not be overly skeptical like many artists were at the emergence of NFTs.
Even though he was relatively early in his arrival to NFTs, Jones shared that he didn't make his first sale for nearly four to five months after arriving in the space — which he largely attributes to not seeing the necessity of building a community from the start.
"I didn't realize that you needed an NFT community, I thought I could just post something on Foundation and that would be enough," he expressed, adding that he wasn't overly active on Twitter engaging with collectors and other artists at the time.
Jones shared that it wasn't until after he quit his job and decided to take his art journey more seriously that the building of communities became a priority for him.
After finding his tribe so to speak, Jones made his first sale and decided that he was going to "do art every waking moment."
Jones explained that building a community should be fun though, and recommended that one of the best ways to do it is through simply connecting with other artists that you admire in the space.
By doing so himself Jones shared that he's been able to make great friends who lean on and learn from each other, naming artists like Rozwell, GOLIATH, Niahverse, and more.
Jones added that he's inspired by the variety of work and styles, adding that the group of artists all share various techniques and ideas — helping to build each other up and act as a support group.
"I think that's another big reason I've progressed and why other artists in this space progress quickly," he explained.
The Works
Speaking on his works and style, Jones shared that the birth of his most current and most popular series Evil in Colour is inspired by a storyline based on themes of good and evil.
"The whole birth of Evil in Colour came from my first Good and Evil collection that had the angel and devil on the shoulders," he shared, explaining that "I wanted to take them off the shoulders because I felt there were a lot more stories I could tell that wouldn't necessarily happen on someone's shoulders."
Evil in Colour would eventually shift into a narrative surrounding a fictitious crime family inspired by mob films, as well as themes of the late 80s to early 90s nostalgia.
However, Jones shared that there is a deeper underlying theme, putting forth the question "are they devils because they're evil, or does society see them as evil because they're devils?"
Behind Born 2 Die
Jones went on to share a peek behind the curtain of one of his most popular and arguably most iconic works to date, Born 2 Die — a piece that was released through a time-limited mint and sold over 1,100 editions at .15 Ethereum each.
One of the reasons the work has become so well known is because of the burn mechanics Jones integrated into the drop utilizing what was a new tool by Manifold at the time.
"I thought it was super cool to be able to build a community in this way," he shared, adding that "I've always been fascinated by communities — having so many people on the same wavelengths and all connecting over the same type of things."
Jones shared that the art itself was inspired by the idea of sacrifice and that his first ideations around the lamb included a variety of different types.
"It started off with Damon (one of Jones' devil characters) holding a lamb but I didn't want people to be mad that I'm having them burn a real lamb," he shared. From there he explored the idea of a mechanical lamb and even a skeleton-style lamb but ultimately decided on an origami money lamb held by his character Skeliot, "since people are burning money."
Jones explained that Born 2 Die was a big turning point in his career and attributes it to his ethos of "keeping it about the art," adding that "the conversation of scarcity, supply, and all that goes away if people focus on the art," something Jones has aimed to do with each additional burn release for the series.
YOU HAVE 48 HOURS TO PARTICIPATE IN THE SECOND BURN

burn a 'Born 2 Die' edition on the link below to receive a 'CRASH' edition! pic.twitter.com/xyaoZAHoEw

— terrell jones (@terrelldom) February 1, 2023
An Aim to Inspire
In addition to creating beautiful works and living off of his art, Jones shared that another goal of his is to hopefully be an inspiration to other artists of color.
"I've always been doxed," he said, adding that "even now, I feel like my story can be super inspiring to people that look like me, people who aren't in this position, and to be kind of on the same playing field with other people of different skin colors."
Jones added that when he first entered the space, he felt that "a lot of black art was just being bought by black people" but that that has always been the case even in the traditional art world because "people buy art that relates or resonates with them."
He explained that "it has definitely been a journey, especially early on when most of the characters I was creating looked just like me."
"I'm finding different ways to still include characters that look like me but also having the Evil in Colour characters that probably don't look like anyone that's collecting," shared Jones satirically.
Shifting to a more serious tone in a message to people of color, Jones said "show your face," expressing that there is power in doxing and that "we need more of us here, we need more people to be inspired, and there is financial freedom here if you play your cards right."
In the same vein, however, Jones did share that he understands the strategy, safety, and benefits being an anonymous creator can have and encourages everyone to do what feels right for them.
Aspirations and Advice
Looking forward Jones shared that he's got some big projects coming up but at the time of writing couldn't share any further details. He did mention that he's looking forward to eventually doing a physical solo exhibition — as well as releasing an art book but that he hasn't begun seeking out strategic partners just yet.
Sharing a few closing thoughts, Jones said "to other artists, always be your biggest fan, always be rationally or even irrationally big on yourself," explaining that "I didn't get here because I was doubting myself, I got here because I believed in the journey even when most others didn't."
He then encouraged both collectors and artists to "always keep it about the art."
Elsewhere, see how AI art took the stage at the 2023 GRAMMY Awards.