Artist Devon DeJardin launches Guardians as Debut NFT Project
Emerging Artist, Devon DeJardin, makes his way into the world of digital art, launching his very first NFT collection.
Artist Devon DeJardin launches Guardians as Debut NFT Project
Emerging Artist, Devon DeJardin, makes his way into the world of digital art, launching his very first NFT collection.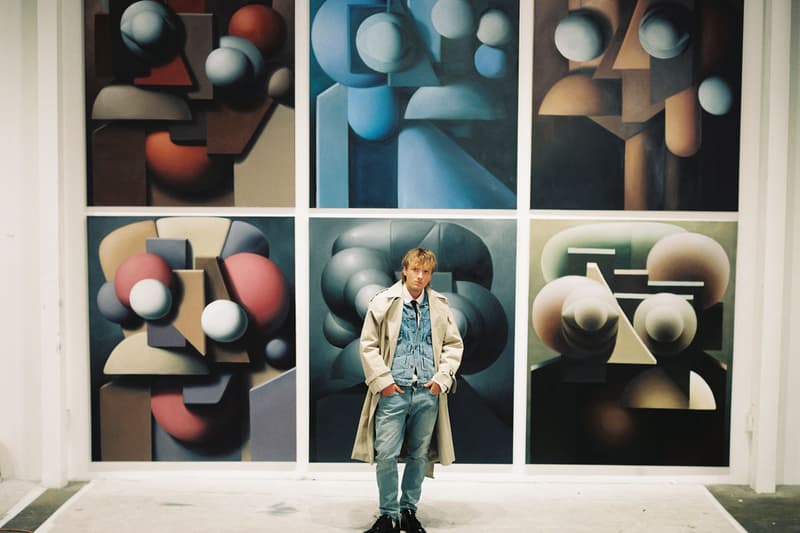 1 of 2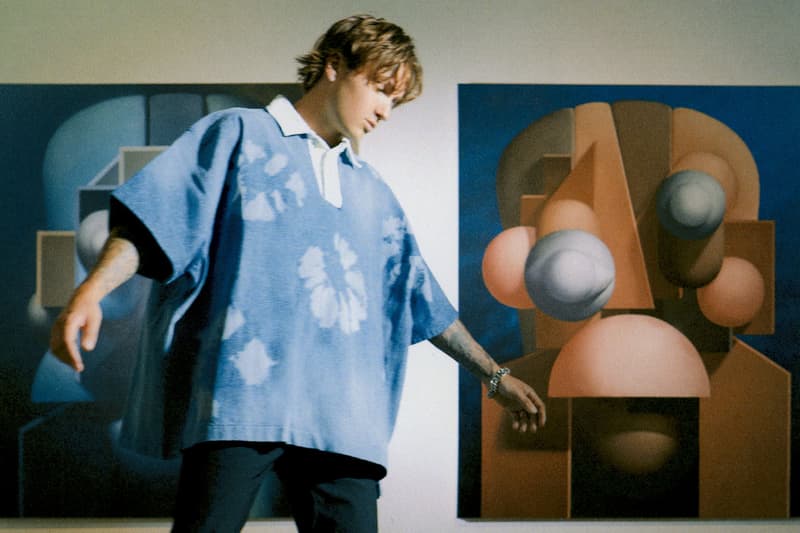 2 of 2
As the world of art continues to evolve, more and more artists are exploring the potential of NFTs to showcase their work in a digital format. Among them is Devon DeJardin, a rising American artist known for his sought-after Guardians paintings, is set to release his first-ever NFT collection at the end of March. Inspired by his Guardians painting series, the collection will offer a unique and accessible way for the art and Web3 communities to engage with his work.
DeJardin's Guardians series reflects his longtime study of global spiritual traditions. Features voluminous geometric figures that serve as sources of personal guidance, protection, and solace. The NFTs were created to make his work more accessible to the art and Web3 communities. With a waitlist for his physical paintings, which were last exhibited in 2022 at his solo show Giants at Albertz Benda gallery in New York City the NFTs allow a broader audience to engage with his practice and message.
"My exploration of this Guardian series highlights the significance of spiritual protection in our lives, as it symbolizes the guardians that watch over us and guide us through life's journey. Each piece is a reminder of the nurturing and protective aspects of the human spirit that help us navigate through life with grace and courage." – DEVON DEJARDIN
DeJardin's art has been exhibited in New York City, Los Angeles, and Miami, gaining notable public recognition through solo and group shows. His work has also been successfully presented to international audiences at the Art SG art fair in Singapore in January 2023.
As a self-taught multimedia artist from Portland, Oregon, DeJardin has found refuge in painting from a young age. He uses art, as well as its history, as a way to understand the world and his place in it. DeJardin has studied spiritual traditions worldwide and is inspired by iconic artists such as Picasso, Duchamp, and Krasner. His creations reference the body, forces of nature, and the relationship between philosophy and lived experience.
Inspiration and The New Digital Medium
DeJardin's foray into the world of NFTs has amplified his fascination with the convergence of intricate visuals and compelling storytelling, prompting him to venture into the art historical concepts of background and context. His debut NFT collection showcases an unprecedented level of precision and attention to detail, a result of his tireless efforts to expand his visual vocabulary and experiment with the boundless potential of the digital medium.
"The inspiration for my debut NFT collection came from the desire to explore the intersection of traditional and digital media and experiment with the art historical ideas of background and place. The collection is a combination of hand-built oil on canvas and computer-coded assembly, with a focus on narrative and pictorial complexity." DeJardin told Hypemoon, when diving into his inspiration behind the collection.
The digital collection is a "perfect" experiment, according to DeJardin. It is a combination of hand-built oil on canvas and computer-coded assembly. Underpainting and sketched studies in communion with sound diffusion and quantum probability. Sable brush strokes mingle with digital brushes. Art studio space and photoshop. The known and the unknown. The controlled and the randomly generated combine to form a unique work of art that goes beyond "meta" and into the metaphysical.
"From a young age I was always interested in the concepts of "where did we come from?" and "what is next?" Spirituality or religion are primary disciplines for investigating the boundary questions of life and death, of love and hate, that characterize the human condition." DeJardin dives into how the Guardians art work and collection also reflect his own personal interests and beliefs surrounding spirituality and protection. "The Guardian series dives into this preconceived idea of spirituality and shifts its narrative to ideas surrounding the guardians of the world, those that protect, aid, and grow in strength and vulnerability within the boundaries of our world. Guardians are a symbol of non-theological protection…guidance… that can symbolize multiple ideas depending on the viewer's belief."
We have seen many traditional artists enter the realm of NFTs and digital art. Although this is DeJardin's first ever NFT collection he acknowledges and believes that NFTs have the potential to "empower artists, revolutionize ownership, enable new business models, and democratize finance." He is still farily new to the web3 community and artists in the digital space but shared with Hypemoon a handful of artists that he admires that have also successfully bridged the traditional and digital art mediums, such as, Tjo, Grant Riven Yun, Jake the Degen, Xcopy, Terrell Jones, and Samantha Cavet.
Will NFTs Continue to Be Part Of Your Artistic Career?
"I see myself continuing to push the boundaries in all facets of art. NFTs will be an extension of my current IRL practice and will be used to create more immersive experiences… worlds around my work. This is an extension of my painting and sculpture practice and an avenue that I firmly believe will continue to expand. I feel that it is important for artists to continue to touch and interact with current world technologies while maintaining the path in real life they set out to create."
In other art and web3 news, Archive of Feelings: Mika Tajima Displays Human Emotions Through Web3 Art and Sentiment Analysis