With a Higher Demand of Metaverse Experiences During MVFW'23, Cash Labs Wants Us To Recognize Where Our Tech Limits Are At
With this year's Metaverse Fashion Week 2023 addressing issues of visibility and emptiness, while providing realistic safeguards that work with current Internet speeds and hardware.
With a Higher Demand of Metaverse Experiences During MVFW'23, Cash Labs Wants Us To Recognize Where Our Tech Limits Are At
With this year's Metaverse Fashion Week 2023 addressing issues of visibility and emptiness, while providing realistic safeguards that work with current Internet speeds and hardware.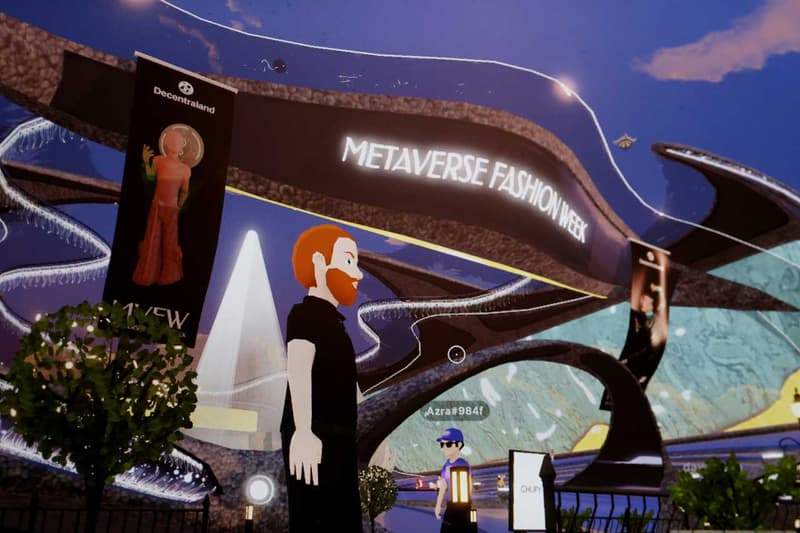 1 of 2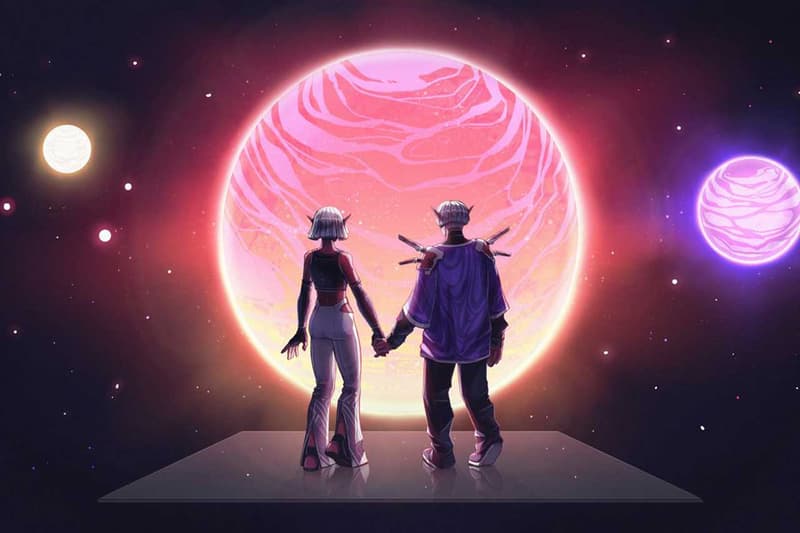 2 of 2
Last year's first-ever Metaverse Fashion Week (MVFW) was undoubtedly a milestone for fashion and virtual reality, bringing together high-end luxury brands, artists, and the media for a one-of-a-kind experience that utilizes technology to showcase what's hip and trending across the metaverse.
One of the core values from the first edition, according to Dr. Giovanna Casimiro, Head of MVFW, was attempting to unite designers and expand the aesthetics and the possibilities for brands.
However, the utilization of metaverse-based platforms like Decentraland also revealed technical shortcomings that made it difficult for MVFW attendees to quickly locate their friends (or media colleagues) in the metaverse and "teleport" in.
Some other feedback from last year's attendees included challenges with visualizing turnout, as when Decentraland gets crowded, it automatically places visitors in multiple different realms – making it difficult to find one another. 
"It [was] just the beginning. We need to take one step at a time," Casimiro told Vogue Business last year. "As browsers and computers become more powerful, the quality will improve and more closely resemble the results that the fashion community often expects."
This year's MVFW'23, which runs from March 28 to 31, seems to be structured differently, holding itself out as the "first cross-world Metaverse Fashion Week" that spans across Decentraland, Spatial, W3rlds, OVR, and others.
"After the first edition, we decided to go across metaverses," Casimiro told WWD last month. "When we talk about extending the interoperability, it's really starting to collaborate with other universes and metaverses to create an agenda [that's] cross-platform."
Earlier this week, we discussed Lighthouse, a Web3-native social and search platform that launched in December 2022, addressing the ease in which friends and colleagues can locate one another at any given moment and teleporting to that location instantly.
Backed by the likes of Accel, BlockTower, and Animoca Brands, Lighthouse raised a $7 million USD seed round last May and holds itself out as the industry's "only cross-world metaverse search engine.
Last December, Lighthouse CEO Jonathan Brun told The Block that the biggest critique around the metaverse is that it feels "empty" – and he's right, but it's not because of a lack of cool experiences.
With the rapid creation of these new virtual worlds, we seem to have a plethora of experiences but not enough people around to enjoy it or more importantly, enjoying it with the individuals they want to share the experience with at any given time.
Hypemoon spoke with David Cash, founder and Managing Director of Cash Labs, about these "visibility" challenges and how that drives Cash Labs' approach in deploying capital:
Cash Labs, one of the presenting partners of MVFW and a leading Web3 innovation agency that specializes in creating innovative solutions for businesses in the metaverse. 
"Our biggest learning from last year's event was that ephemeral 2 to 10-minute fashion shows that we might expect at Paris or London fashion week don't have the same gravitas in the metaverse," Cash told Hypemoon via Telegram, who is also a founding member of House of Web3 (HW3).
"This year we are seeing longer shows with looping elements, and even shows that continue to loop in perpetuity. This is the same reason that Cash Labs ops to present a gallery space in place of a traditional fashion show, as attendees of metaverse fashion week can attend our activations at any time of day, no matter where they are in the world," Cash explained.
Cash Labs is currently exhibiting four digital fashion activations within their Decentraland-hosted Cash Labs Gallery, featuring collaborations with Vogue Singapore, Artisant, SHOWstudio, and Danit Peleg x NounsDAO.
Cash emphasized that their activations on the rooftop are best displayed alongside their partner, Vogue Singapore, which is currently running an international wearables competition, panels with participants in 3+ continents, and portals into other metaverse worlds like Spatial. 
"I think there is always a limitation to consider when dealing with the cutting edge of technology," he says, pointing to our current limitations with Internet speeds and devices. "Most of the world does not have devices, Internet speeds, or the literacy required to seamlessly engage in activations in and between virtual worlds like Decentraland and Spatial. I don't say this to discourage people, but for us to recognize where we are in history."
Cash also says that as we continue to demand higher metaverse experiences, we will also require higher quality Internet speeds and hardware.
"Both Decentraland and Spatial have safeguards in place to ensure that everybody possible can participate in and load experiences simultaneously," Cash says, adding that "one of these safeguards is using multiple realms or iterations of the world that each hosts a limited number of people."
Think of these as dimensions as portrayed in a comic book or animated film, where, for example, Spatial is able to host up to 50 people, while Decentraland can often host hundreds to even thousands of people in attendance – still breaking people up into randomized smaller groups to optimize performance. 
"This is why, when attending a fashion show we sometimes only see 20 to 50 people around us during events like MVFW, where one might assume hundreds, if not thousands might be in attendance," Cash explained. 
Brun told Hypemoon via email that since the start of MVFW, 79% of Lighthouse's traffic flowing directly into Decentraland and Spatial, with approximately 53.6% directed to DCL and 25.7% directed to Spatial.
"When it comes to the empty worlds challenges that some experienced last year, we already see Lighthouse helping in a meaningful way. Users who chose to mark themselves as 'MVFW attendee' visited 7.8 experiences on average as compared to 4.5 prior to MVFW," Brun said.
Brun also said that Lighthouse users who marked themselves as MVFW attendees also accounted for 30% of total 'follow' and 'friend' activity on the platform, indicating that the social experience on Lighthouse is driving serendipitous digital connection the way one would expect to happen at events in the physical world.
Ultimately, Cash says that these realistic, technological  limitations are the reason why we aren't able to see everybody all at once quite yet, realizing our current limitations of where we are in time and our limitations of Internet speeds and hardware devices. 
In other news, read about BOSS using A.I. to transform its creative concepts into a Metaverse showroom during this year's MVFW'23.