CULT&RAIN Blends Luxury Fashion and Emerging Tech with Latest Drop
In a multitiered partnership between phygital solutions provider LTD.INC and leading digital-only platform DRESSX.
CULT&RAIN Blends Luxury Fashion and Emerging Tech with Latest Drop
In a multitiered partnership between phygital solutions provider LTD.INC and leading digital-only platform DRESSX.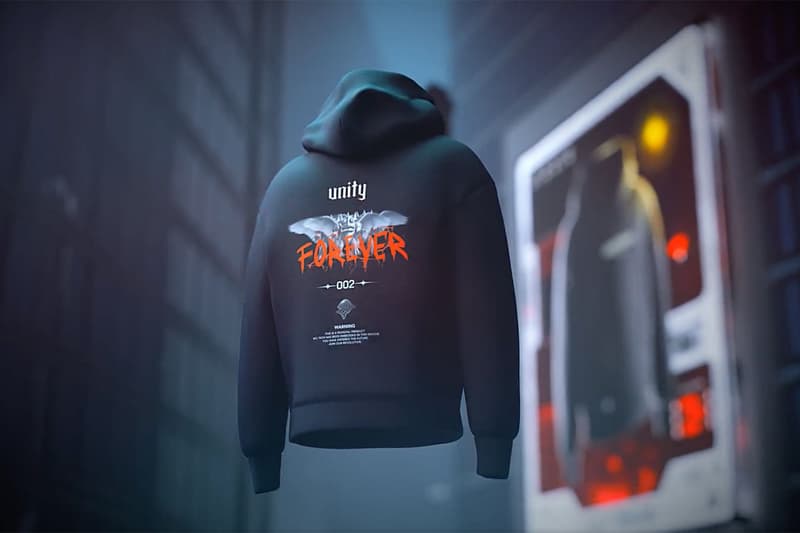 1 of 3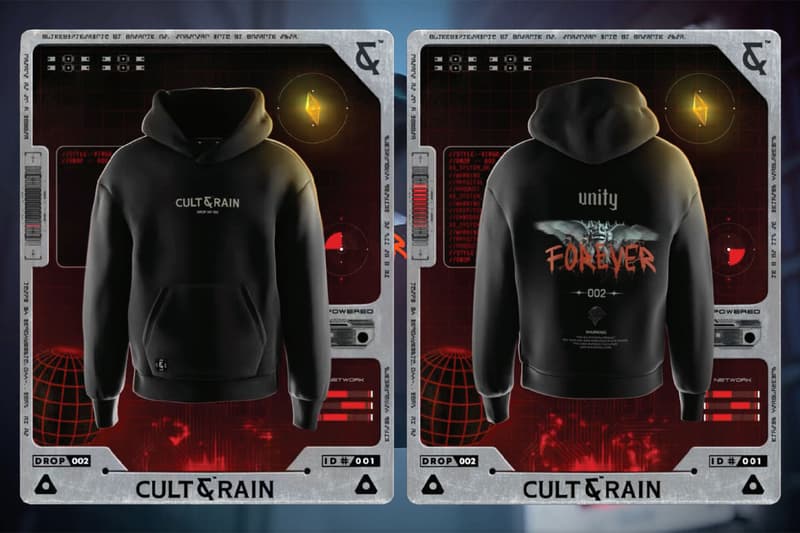 2 of 3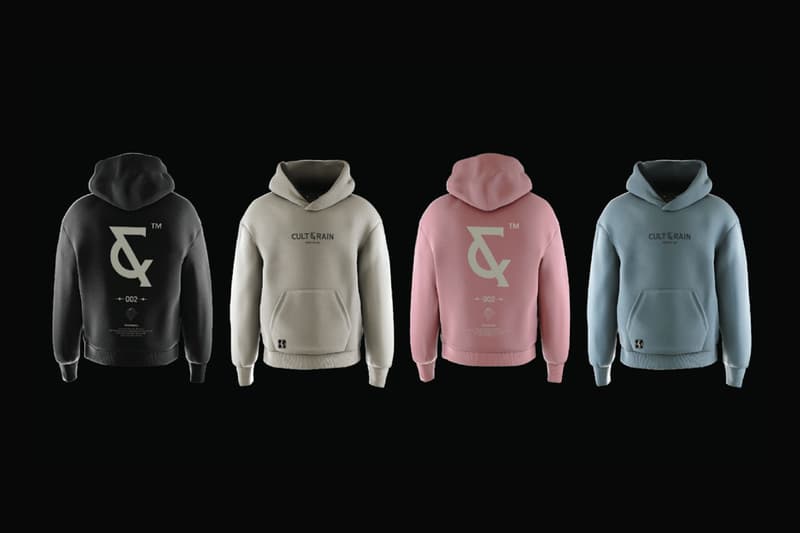 3 of 3
CULT&RAIN, one of the first luxury fashion brands born from Web3, is set to launch its latest collection DROP 002 on March 28th. This innovative collection merges the worlds of luxury physical garments and collectible digital assets, made possible through a partnership with LTD.INC and DRESSX to create a unique phygital fashion experience.
Following the success of its previous drops, which featured sneakers and varsity jackets, the Web3 luxury fashion label is now introducing a limited series of 401 phygital hoodies. These unique garments exist both as physical wearables made from premium materials and as blockchain-based digital assets. Each hoodie comes embedded with an NFC chip that is paired with a 3D animated NFT, marking the continued evolution of the fashion industry.
Other ways that DROP 002 showcases cutting-edge technology are through the integration of artificial intelligence (AI) in its design process, and the issuance of digitally wearable augmented reality (AR) assets.
"With DROP 002, the physical and the NFT merge into one, shared the brand's Founder and CEO George Yang, adding "we're not just raising the bar in luxury fashion, but also adding more product value and utility. Blockchain technology will enable brands in the future to receive a cut of physical trades on a brand new secondary marketplace, and CULT&RAIN will be one of the first to capitalize on this groundbreaking model."
GM! DROP 002 is coming ? pic.twitter.com/WExoLzOCDp

— Cult & Rain (@cultandrain) March 13, 2023
Additionally, through its collaboration with LTD.INC, CULT&RAIN is developing the first phygital marketplace to support peer-to-peer transactions, which is set to launch in Q3. This platform will also be directly available on CULT&RAIN's website and will enable the secure transfer of NFTs and physical ownership simultaneously.
Hoodie owners can access a host of features by scanning the NFC chip with LTD.INC's app. These features include exclusive video content, behind-the-scenes production insights, brand updates, rewards, and token-gated access.
"We've spent the last 3 years building and perfecting our 'phygital' technology to make it incredibly easy for brands and artists to create blockchain authenticated products," shared LTD's Founder and CEO Daryl Kelly, adding that "with DROP 002, we're excited to show the world how blockchain technology is going to change the fashion world forever."
The DROP 002 collection will feature four colorways with eight different SKUs, including limited-edition styles showcasing AI-generated art inspired by retro 1980s Japanese Sci-Fi. As an additional perk, all DROP 002 holders will receive a 3D AR wearable from CULT&RAIN's partnership with DRESSX — currently the largest digital-only fashion platform.
CULT&RAIN's commitment to community engagement is evident in the various digital and physical benefits provided to token holders. For instance, rare token holders will receive a matching pair of luxury sneakers, brand discounts, exclusive airdrops, and VIP access to its ecosystem.
DROP 002 will initially be available to allow-listed members on OpenSea, with prices ranging from 0.21 to 0.25 ETH, before opening to the public at a price between 0.25 and 0.29 ETH. Once the drop concludes, holders can buy, sell, and trade their assets on OpenSea before claiming their phygital items through LTD.INC.
CULT&RAIN's latest drop is just another example of how artificial intelligence, augmented reality, and blockchain technology are poised to reshape the fashion industry, pushing the boundaries of luxury fashion and connecting the physical and digital worlds at an increasing scale.
In other news, iconic Hip-Hop artist, Latashá's music video was featured at Sotheby's Auction "My Body, My Business."