Dr Disrespect Launches FPS With NFT Integrations
A sign that trad gamers could be warming up to the idea of on-chain mechanics in gaming.
Dr Disrespect Launches FPS With NFT Integrations
A sign that trad gamers could be warming up to the idea of on-chain mechanics in gaming.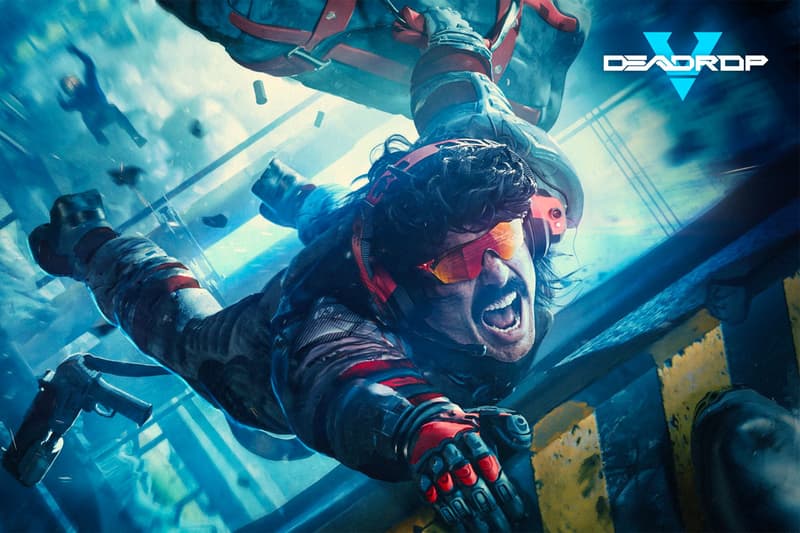 Guy Beahm, better known as Dr Disrespect in the gaming world, has a storied history as a former pro-Esports player, famed twitch streamer, and now popular YouTube personality — who has just recently released his very first game, Deadrop, with the help of his studio Midnight Society.
The game utilizes Polygon-based NFTs called Founders Passes, which were available to mint for $50 USD when first released. While the passes have been specifically designed to not alter the in-game experience or create a pay-to-win scenario, they do provide a variety of perks like early access to the first-person shooter and limited edition cosmetic items for profiles and in-game characters.
While some in the gaming community have expressed skepticism about NFTs, the pre-alpha release of Deadrop has generated a lot of attention. The game was recently publicly play-tested by some of the biggest names in esports, including Dr. Lupo, Scump, and Zlaner. The three-hour event was held at the Esports Stadium in Arlington, Texas, and drew hundreds of in-person viewers from across the U.S.
Don't be shy, jump into the @DEADROP pre-alpha now…

Limited time for EVERYONE! Unique gameplay experience, perks, access to all snapshots in the future and more…

Download at: https://t.co/3X4ihJBsb9 pic.twitter.com/EMGL8N4VXf

— Dr Disrespect (@DrDisrespect) March 19, 2023
The event's online audience was even more impressive, with Dr. Disrespect's live stream of the event having roughly 22,000 concurrent viewers and Scump's stream over 10,000 concurrent viewers. With the fact the game is known to have NFT integrations and perks, these numbers are particularly noteworthy, especially when most "trad gamers" are disinterested in on-chain mechanics — a sign that they might be warming up to the idea.
If anything, gamers' main concern around NFT integrations is play-to-win exploits, which seem to be a possibility that has been considered and purposefully designed out of Deadrop's Founders Passes. Instead, the 10,000 passes function as more of a membership card, granting access to exclusive in-game assets, priority access to merchandise, voting rights on game elements, and early access to the game itself.
At the time of writing, the Founders Passes are at a secondary floor price of .54 Ether or roughly $970 USD. While that might be a bit expensive for the average gamer, early access can also be purchased for $25 USD on the game studio's website.
For those who would rather not spend any money, all of the early access offerings and NFTs are completely optional, with Deadrop designed to be a free-to-play game once its final version has been released.
In other news, Courtyard is on a mission to bring the $400B USD collectibles market on-chain.