Fast Company Names 2023's Top 10 Most Innovative Companies in Web3
With DressX, Nike, Roblox, the Ethereum Foundation making the cut, despite the tumultuous year for crypto and pending regulation that has participants scratching their heads on what's to come.
Fast Company Names 2023's Top 10 Most Innovative Companies in Web3
With DressX, Nike, Roblox, the Ethereum Foundation making the cut, despite the tumultuous year for crypto and pending regulation that has participants scratching their heads on what's to come.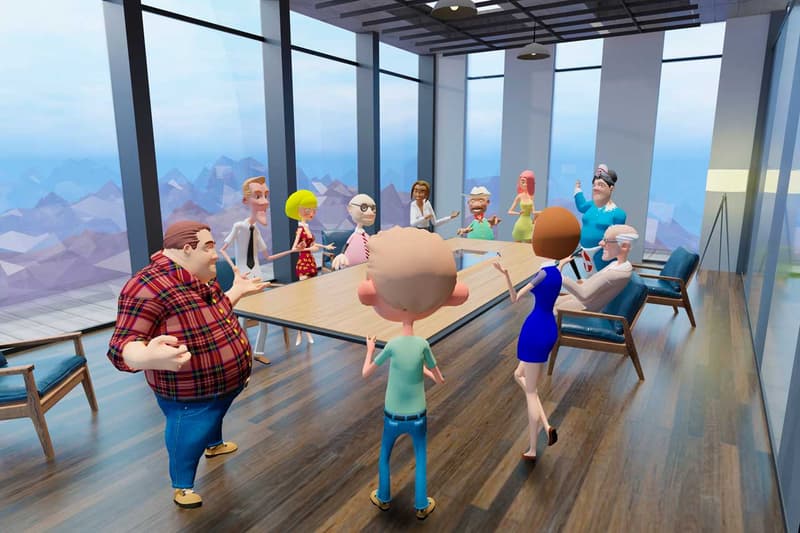 Spread across 54 categories, Fast Company released its list of the Top 10 Most Innovative Companies in Web3 for 2023 that have continued to make the biggest impact in artificial intelligence (A.I.), augmented reality and virtual reality, gaming, and more.
With the cryptocurrency industry at its most vulnerable, thanks to the collapse of FTX, Celsius, and Terra-Luna, industry participants have continued to tread water, hoping for more ample clarification on how to safely navigate the space without getting penalized by the SEC and other federal regulators for alleged violations they don't even know they're committing.
Nevertheless, throughout the haze, innovation is still finding a way to shine through and bringing new mechanisms to life to help advance crypto, blockchain, the metaverse, and our overall Web3 infrastructure.
1. Today's New Digital Economy — Roblox
With an average of 56 million daily active users (DAU) at 2022's end, Roblox is today's go-to entertainment platform that brings 3D virtual worlds to our IRL world.
Last September, the company introduced an age guideline system that mirrors many traditional movie and video game rating systems, to help encourage the development of immersive experiences that target more mature users.
In 2022, Roblox's DAU was up 23% year-over-year, with 17 to 24-year-olds serving as the platform's fastest-growing demographic.
In most cases, when A-list brands and talent announce their foray into Web3 and the metaverse, Roblox is usually the go-to for starting up a virtual presence.
Roblox generated more than $624 million USD by the end of 2022 — a 19% increase from 2021. During this year's Super Bowl, the NFL, in partnership with Warner Music Group and Intuit, hip-hop star Saweetie performed her Super Bowl concert in Roblox.
2. "To Protect and Serve" — Chainalysis
Chainalysis, the widely-acclaimed eyes and ears of the crypto landscape, analyzes publicly available blockchain data to help identify and bring forward any and all scams, hacks, cyber crime, and fraud.
Valued at $8.6 billion USD after its $170 million USD raise in May, the blockchain security firm recently dropped two major product lines:
Chainalysis Storyline, a visual timeline launched in November that displays complex crypto transactions and allows customers to build a visual model of a crypto token to see how it moves through the system, encompassing any theft or hack that may have taken place.
And a Government Solutions division that launched in July, which caters to U.S. defense, intelligence, law enforcement, and civilian agencies with specialized teams that are focused on breaking up criminal operations and recovering stolen funds for victims.
At 2022's end, Chainalysis reported more than 950 customers — a 26% increase from May at 750 customers.
3. Even in Web3, We "Just Do It" — Nike
When Nike acquired RTFKT in December 2021, sneaker culture experienced a massive change as sneakerheads witnessed a new hybrid of collecting sneakers through a physical and digital experience.
Thanks to its CryptoKicks, digital versions of its officially licensed Nike sneakers, Nike has been able to generate more than $184 million USD from its digital collectible sales — just a small fraction of the $49.1 billion USD the company generated the following year by November 2022's end.
In November, Nike also debuted ".Swoosh," which now serves as the home for all of Nike's virtual products, as well as housing all of Nike's digital items that are collected through its online gaming and immersive experiences.
Today, Nike is at the forefront of spearheading high-end sneaker culture in Web3.
4. "The Merge" — Ethereum Foundation
Perhaps the most exciting and anticipated innovation that came out of 2022 was "The Merge," a closely-monitored, public shifting of Ethereum's proof-of-work (PoW) consensus algorithm to proof-of-stake (PoS), which proved to be a success.
With carbon emissions adding to our country's biggest environmental crisis, crypto's biggest detractor is the amount of electricity required by the servers that mine crypto. Nonprofit group, Earthjustice, reported that between mid-2021 and 2022, crypto mining rigs produced an additional 27.4 million tons of CO2 emissions — more than 3x the output of the United States' biggest coal-fired power plant.
The Merge provided an alternative way for people to validate transactions on Ethereum, without the need for high-powered servers that were required under a PoW model.
5. Wallets of the Future — Ledger
For French startup, Ledger, creating this generation's "hardware wallet" has been its primary mission in advocating for people to safely hold their own crypto and digital art offline, rather than on centralized exchanges like Coinbase or the now fallen FTX.
Having raised $468 million USD in its lifetime, Ledger's ethos is "not your keys, not your coins," emphasizing that unless you store your funds and art offline, you aren't really in control of what happens to them.
During the company's annual December Ledger Op3n event in Paris, Ledger announced the launch of its new hardware wallet — Ledger Staxx — in collaboration with Tony Fadell, the creator of the OG iPod. The new hardware wallet looks exactly like a tiny smartphone with a beautiful edge-to-edge screen, coming in at just 85mm long and 54mm wide — in other words, no bigger than a credit card that weighs less than an iPhone.
It is also in the middle of pushing out its Ledger Nano device, in collaboration with Nina Chanel-Abney, an African American contemporary artist and painter whose work explores captures the frenetic pace of contemporary culture — exploring race, gender, pop culture, homophobia, and politics.
During Miami's Art Basel 2022, Ledger released a limited-edition friends & family Super Cool World x Ledger-Nano-X device at an invite-only hosted lunch, which Hypemoon attended. Enveloped in custom artwork from Chanel-Abney's NFT project, Super Cool World, the Ledger X device features exclusive designs on both the product's packaging and device swivel cover.
Today, Ledger announced that it would be raffling off a limited supply of her Super Cool World-branded Ledger X hardware wallets, exclusively for Super Cool World token holders.
Chanel-Abney said that she considers this collaboration with Ledger to be "an extension of [her] practice," by creating something that is not just beautiful — but affordable and highly secure with an easy-to-use interface.
6. Don't Forget the Iconic 90's Streetwear Brand — The Hundreds
Prior to Web3's infiltration of our digital infrastructure, Bobby Hundreds has been hard at work in taking his iconic 90's streetwear brand, The Hundreds, to the next level.
Before NFTs and digital art, The Hundreds has leveraged its extensive knowledge in creating communities that touted exclusivity, with A-list celebrities including Jonah Hill and Julia-Louis Dreyfus rocking the brand, as well as state-of-the-art partnerships including The Pokemon Company, Nintendo, and more.
In July 2021, the company launched its first NFT collection — Adam Bomb Squad, 3D digital collectibles of its "Adam Bomb" logo, followed by its second collection, Badam Bomb Squad, which launched in November 2022. The collection is a public protest of NFT marketplaces turning their backs on artists and creators by withholding mandatory royalties when an NFT is resold — an ongoing industry battle that OpenSea continues to be swimming heavily against.
Since the launch of Adam Bomb Squad, the project has generated more than $25 million USD in sales and approximately $75 million USD in secondary trades, according to CryptoSlam.
7. The Metaverse's Go-To for Avatar Fashion — DressX
The metaverse's leading digital fashion designer and retailer, DressX, has certainly taken the industry by storm as the go-to courtier for virtual avatar fashion.
In maintaining the world's largest collection of virtual fashion, DressX currently offers over 3,000 articles of digital clothing, including apparel from legacy brands like Adidas Originals and American Eagle. However, one of the biggest selling points is DressX's "try-on" app that lets users try-on their apparel in AR before buying it and adding it to their closet.
By the end of 2022, Warner Music Group invested in the company, enlisting it to work with its A-list roster of music artists on designing their own virtual fashion collection for fans to collect.
DressX recently appeared at this year's NFT Paris, alongside other fashion moguls, including Red DAO founding member, Megan Kaspar.
8. Today's Next-Gen Golf Club — LinksDAO
Launched at 2022's start, LinksDAO is a golf-centric DAO that allows for golf enthusiasts to gather together virtually and in-person through a redefined NFT-powered membership model.
Having raised $11 million USD in its first 24 hours, LinksDAO was able to sell over 9,000 memberships that would help drive its overall mission of building its own real-world golf course.
The global club added a pro shop in March 2022, with discounts for its members from over two dozen partners, including the industry-leading Callaway and TopGolf. In August, LinksDAO partnered with IMG Prestige, giving LinksDAO holders access to its network of more than 200 elite golf courses worldwide.
By 2022's end, the DAO had already introduced an M2M (member-to-member) reciprocity program where LinksDAO global members could request rounds with fellow pass holders at approximately 50 private courses, ranging from California to Scotland.
9. High-Street Retail in the Metaverse — Emperia
Launched in 2019, Emperia is a London-based startup that helps high-end retailers build virtual stores inside the metaverse. Founded by Dogadkina and Simonas Holemann, Emperia has helped industry leading brands enter the metaverse, including, but not limited to Burberry, Dior, Lacoste — and most recently, Bloomingdales.
Last year, Emperia rolled out its Artemis platform to help luxury fashion brands manage product placement in virtual stores, without the need for additional technical experience. Specifically, the retail startup has already helped build what Fast Company describes as "A-list mall-worthy" virtual stores over the course of a year for Sunglass Hut, Dr. Barbara Sturm, Lacoste, and Bloomingdales.
Unlike standard e-commerce sites where users spend approximately two minutes exploring, Emperia reported that users of its virtual stores spend an average of 14 minutes exploring.
10. The Morning Brew of Crypto — Milk Road
Launched in January 2022 by Shaan Puri and Ben Levy (former FanDuel exec), Milk Road is a daily newsletter that quickly grew to capture the attention span and enthusiasm of young tech enthusiasts who have started to dabble their feet into crypto.
Rather than holding itself out as an objective media platform, the newsletter deposited $1 million USD into a crypto wallet and began publicly trading. known for evoking late night comedy through a series of tweets filled with in-jokes and memes, Milk Road outdid itself after a video titled "How I lost $1 Million in 1 hour from Luna," went viral following the Terra-Luna collapse.
That $1 million USD that Puri had grown from an initial $200,000 USD in Luna coin, went to $0 USD, but Milk Road was able to sell enough ads to make up for the losses. In December 2022, Puri and Levy sold Milk Road to crypto media company, Bitfo, for an undisclosed amount. Since the acquisition, rumor has it that Bitfo is growing the newsletter into a full-fledged digital media brand with a potential for a future podcast.