Former MetaMask Lead Reveals Web3 Game Launcher
Which provides on-chain wallet integrations for a variety of native games and storefronts.
Former MetaMask Lead Reveals Web3 Game Launcher
Which provides on-chain wallet integrations for a variety of native games and storefronts.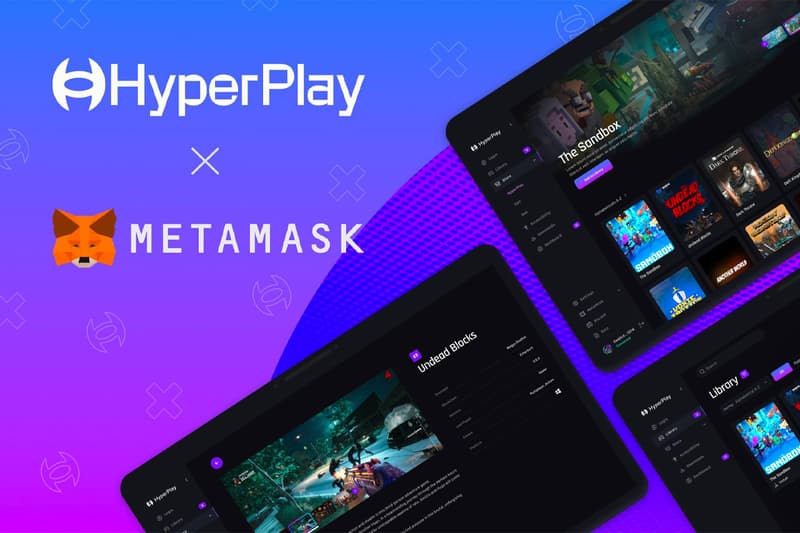 HyperPlay is a new game launcher co-developed by former MetaMask operations lead, JacobC.eth, and DAO Game7. The goal of the launcher is to provide a new layer of Web3 integration for native games — accessible through storefronts like EpicGames, GOG.com, and its own to begin with.
At the time of writing, HyperPlay has just launched its early access alpha version, which means that players can now carry their wallet across the entire decentralized web and overlay it into a massive selection of games. Additionally, developers can build better Web3 game experiences and more immersive worlds.
Today, we're excited to celebrate the early access alpha launch of https://t.co/tXbk7iBEWb, a game launcher that brings Web3 wallets into native games.

We aggregate the @EpicGames store, @GOGcom, and our own store to overlay @MetaMask into game experiences. pic.twitter.com/s7pGX9I8qg

— HyperPlay @ ETH Denver 2023 (@HyperPlayGaming) March 1, 2023
HyperPlay is designed to aggregate game stores, overlaying MetaMask into game experiences, with its approach to support multiple game stores being intentional. "Developers should be free to release through any store they choose without fear of de-platforming or extractive fees imposed by Web2 monopolies like Apple or Steam," shared the launcher in a tweet.
HyperPlay also supports passing Web3 transactions to MetaMask Mobile via MetaMask's new SDK, the MetaMask browser extension overlaid directly in native games, and WalletConnect for other wallet support. The platform provides a simple API for native games to integrate with MetaMask, and ALL game engines are supported — with HyperPlay stating that "existing browser games work out of the box too."
The launch is a sign of progress for the broader gaming ecosystem, as it makes Web3 that much more accessible to gamers worldwide. With the integration of Web3 wallets, players can enjoy more immersive gaming experiences with more opportunities to own and trade in-game assets. Moreover, developers can build decentralized applications on the Ethereum blockchain and monetize their games without worrying about unfair fees or censorship from traditional app stores.
Web3 continues to provide the potential to revolutionize the way games are played, created, and monetized. By integrating blockchain technology, a more open, transparent, and inclusive gaming environment is possible, where gamers and developers can directly interact with each other without relying on centralized intermediaries.
In other news, do token-gated music playlists actually help drive mass adoption?