Meet Labelcoin, the "Robinhood of Music" at SXSW 2023
Enabling fans to earn dividends from song royalties that can also be resold at any time in the future.
Meet Labelcoin, the "Robinhood of Music" at SXSW 2023
Enabling fans to earn dividends from song royalties that can also be resold at any time in the future.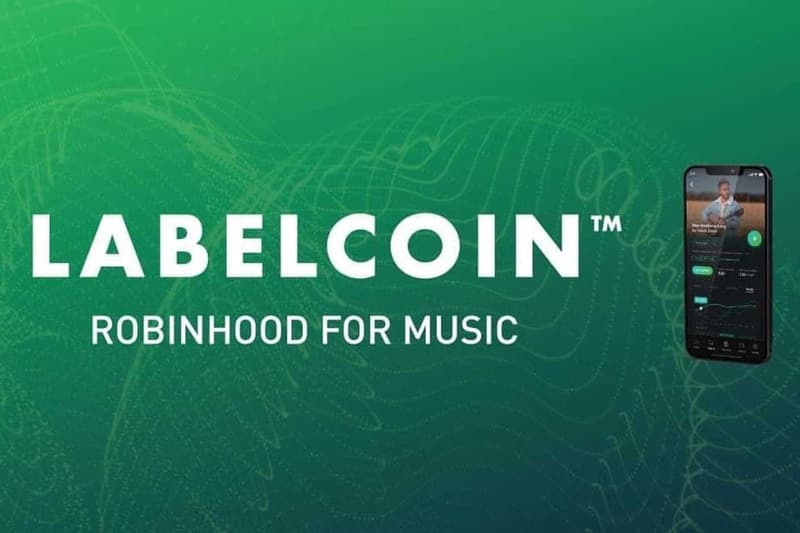 During this year's SXSW 2023, which ran from March 10 to 19, fractionalized song rights marketplace, Labelcoin, announced the launch of its newest app on Android and iOS devices, that will soon allow artists and fans to earn regular dividends from streaming royalties.
Holding itself out as "the Robinhood of music," LabelCoin is a platform that focuses on the sale of digital streaming royalties and enabling fans to earn dividends from song royalties that can also be resold at any time in the future.
Launched in June 2022, the platform leverages current song catalog sale valuation formulas with available data, including follower activity, tour history, and team composition to estimate the value of songs.
When artists place their songs ("Notes") on Labelcoin, the artist still retains full control and legal rights over their music and career, with one unique advantage that no other music catalog site currently offers — they earn revenue each time their Notes are traded in the future.
It also shows fans how many average listens a song would take to earn a specific set of APY% return. As song holders, fans are able to earn streaming royalties alongside the artist, which helps grow the revenue by sharing the songs with their friends and network.
The growing demand by artists for a new marketing model that can be utilized by music streaming platforms has enabled the creation of several different types of platforms, including, but not limited to Justin Blau's Royal, Audius, Emanate, Opus, Catalog, Sound.xyz, and Async.
"I've been there," says Labelcoin CEO and co-founder Mark Miller. "I once spent an entire summer making hand-made ceramic mugs to fulfill Kickstarter orders. I found odd jobs filing medical records and worked as an audio engineer part time, then I would go out for a week at a time playing shows and hope to break even. It was eight years into my career before we actually had a positive income we could live on solely from music. That's why Labelcoin is needed. We're creating a pathway for artists to make a living now, not eight years down the road if they can just hang on."
Miller drove Labelcoin's mission home before and during the COVID-19 pandemic, eventually joining forces with VC investor Chad Petterson, who launched the Nashville-based charity HOPE-20 (now called HOPE FORWARD), which has paid $150,000+ USD of housing and utility bills, supplied over 10,000 pounds of groceries and fresh produce, and provided over 100 live and online courses, along with mental, emotional, and spiritual support to struggling artists and entertainment professionals.
Miller, who toured for a decade, spent the last five years with his wife as the indie pop duo, So Long Solo. After building a six-figure annual income as an artist, he moved on to help other artists succeed, launching Brave Enough Entertainment in 2016.
"We signed a lot of artists off of shows like The Voice and American Idol — artists with huge potential and way more talent and followers than [So Long Solo]. I was shocked to discover that we were out-earning nearly all of them with our small base of 3,000 followers, and so I threw myself into figuring out how to help these artists use everything we learned — set that as their new floor — and smash their previous ceiling," he said.
By SXSW 2023's conclusion, Labelcoin says it has over 250 artists on its platform, with over 52 million followers and over 2.2 billion streams — including Megan Davies, Jonah Baker, Kirsten Collins, Ari Herstand, and more. These songs, according to Labelcoin will be available for investment post-launch.
Turning to the biggest question facing the digital asset sector by regulators, Labelcoin says that every song in its catalog is a "registered security" with the SEC through its partnership with the Dalmore Group.
However, the real barrier to entry for any music streaming platform continues to be how these digital collectibles offerings will be classified by regulators. Given the Web3 landscape still has little to no clarity on what factor(s) attach to qualify a digital collectible as a "security," we are still beholden to the pending litigation involving the SEC and Dapper Labs' NBA Top Shot, as well as the SEC and Ripple.
"Labelcoin is a great place for artists and fans who may not be familiar with investing, Web3, or even trends in the music industry," says Petterson. "We make it super easy for anyone to support these growing artists and invest in their success." To accomplish this, Labelcoin has created a marketplace where investors can easily track individual song and overall portfolio profitability as well as numerous other performance and financial metrics.
In other SXSW 2023 news, read about Bloomberg Green driving sustainability forward with Kal Penn, Maya Penn, and Steve Hornyak.