NFT Paris Highlights
An NFT Paris roundup of the top community highlighted events during the conference and side events.
NFT Paris Highlights
An NFT Paris roundup of the top community highlighted events during the conference and side events.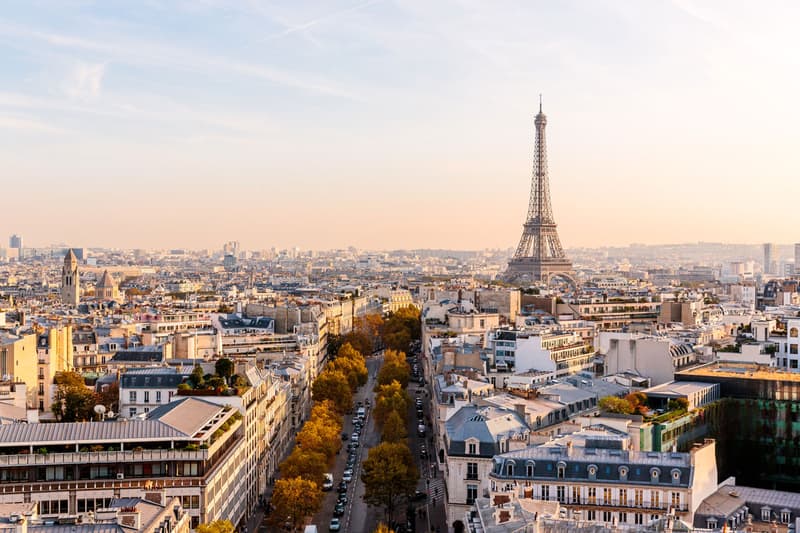 NFT Paris,  a two-day event that took place on February 24 and 25, 2023 in the iconic Grand Palais in the heart of Paris. Designed for professionals and enthusiasts of the cultural and economic revolution of NFTs, and its goal is to create a bridge between traditional and NFT players to reinvent existing models and discuss the latest trends in the NFT landscape. This year, the major event brought together more than 10,000 people and provided an opportunity for experts to share their vision and bring likeminded individuals from around the world together.
Here is a short recap and highlights of what the week long event entailed, including side events, announcements and more.
WXw3 Exhibition in Paris hosted by World of Women, The Fabricant, Eyes of Fashion & MakersPlace
The WXw3 Paris event during the NFT Paris conference weekend was a remarkable celebration of women and non-binary artists in Web3. The event, which took place on Friday, 24th February, had an impressive turnout of over 300 guests who were treated to a 52-screen curation of digital art and fashion.
The exhibition showcased an impressive array of digital art, videos, and wearables created by talented women and non-binary artists worldwide. Talia, Eda, Victoria, and the teams from MakersPlace, World of Women, and The Fabricant welcomed visitors to the NFT Factory, providing a platform for these artists to be celebrated and uplifted. The event not only highlighted the incredible work of these artists but also served as an inspiration to women and non-binary individuals in the Web3 space. It was a day of art, fashion, and community that celebrated diversity and inclusivity, empowering women and non-binary artists to continue creating and pushing the boundaries of digital art.
Attendees Prepared for Takeoff at Launch of Tom Sachs: Rocket Factory's "Final Frontier"
Showcasing the next chapter of the Tom Sachs: Rocket Factory journey, the Final Frontier launched at NFT Paris, showcasing an entire LED wall display consisting of a metaverse galaxy powered by Monaverse.
At NFT Paris, visitors were treated to an out-of-this-world experience at the Tom Sachs: Rocket Factory Indoctrination Center. Attendees were transported to distant galaxies and immersed in Sachs's creative vision through his incredible sculptures and stunning visuals. And that's not all! Those who were brave enough to take the leap were given the opportunity to join the TSRF staff in a live marathon Indoctrination and intake activation, where they were fully integrated into their very own galaxy. It was an experience like no other, and visitors left feeling inspired and awestruck by what they had just witnessed.
HumanKind & Pablo Stanley Bring The Community Together Through Art, Coffee, and Robots
The Bueno x Humankind NFT Paris gather was a heartwarming evening celebrating the intersection of art and blockchain with the Robotos x Humankind community. During the week of NFT Paris Pablo Stanley, artist and founder of Robotos and Humankind along with his team dedicated several days out of the week to work on a small mural outside of the gallery where the event was hosted.
The event was filled with art, music, and good vibes. Attendees indulged in macaroons and champagne while mingling with the creators and collectors of the NFT community. The night offered an opportunity to explore beautiful art installations, and connect with like-minded individuals who share a passion for digital art.
Web3 Sport Enthusiasts Brought together by WEB3FC and Americana 
Web3FC teams up with Americana (@AmericanaNFT) in a match for the ages donning Jerseys with support from Puma (@PUMA). Americana members are invited to attend, and four genesis Web3FC jerseys will be vaulted with Americana to be gifted to lucky members with the platform launch.
Born out of a love for football and a desire to create a space for Web3 people to come together in an inclusive environment, Web3FC provides a unique experience that differs from the traditional Web3 event. With an emphasis on the beauty of the game and a multidisciplinary approach to sport, they sit at the cross-section of art, tech, and football. In an effort to explore the future of each of these three topics most effectively, Web3FC has prioritized live events, bringing intimate activations to some of the most prolific NFT spaces. Now, with Americana as a sponsor, they are able to expand their reach, bringing a truly curated football experience to NFT Paris.
Future Fashion Summit 
The Future Fashion Summit recently made its debut NFT Paris, an exclusive, invite-only event that unites luxury and digital fashion brands to foster collaboration and understanding. The summit acted as a platform for fashion pioneers to network and share experiences, with leading industry figures.
The Future Fashion Summit successfully brought together a diverse group of fashion pioneers worldwide. The event provided a unique platform for individuals in the industry to unite, learn from each other, and form meaningful connections. With the success of this inaugural event, the Future Fashion Summit will continue to provide an invaluable platform for the fashion industry in the coming years.
Read more about the summit in our latest article here.
Generative Art Summit
An exhibit curated by generative artist and Art Blocks CCO, Jeff Davis in collaboration with Ledger. Located at the NFTFactory, a hub in Paris dedicated to NFTs, which aims to introduce NFTs to more people and make them more accessible through physical installations and exhibitions. The space is a physical building that serves as a gallery-style NFT space where people can discover NFTs, network, and build projects in the Web3.  Some of the works featured (on displays provided by our friends at Infinite Objects) include Jiometory No Compute by Samsy, Hōrō by makio135, and Dipolar by Junia Farquhar.
In other web3 news, Probably Nothing's Free Food Truck At ETHDenver 2023 Will Cleanse Your Palette of FUD