OpenAI's API Expansion Could Change the way AI is Leveraged
With names like Snapchat, Shopify, Instacart, and more having already adopted the technology for various use cases.
OpenAI's API Expansion Could Change the way AI is Leveraged
With names like Snapchat, Shopify, Instacart, and more having already adopted the technology for various use cases.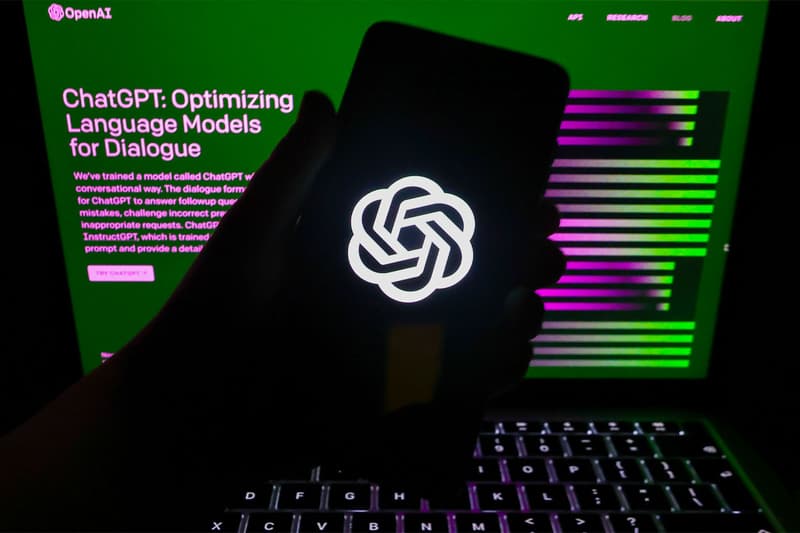 OpenAI, the artificial intelligence (AI) research lab, has announced the increased availability of its ChatGPT and Whisper models API, which will allow developers to integrate the models into various apps and products.
As a result, a variety of industries and use cases could soon see a boom in AI integration, from social media to online grocery shopping.
The company shared that its ChatGPT and Whisper models are equipped with cutting-edge language and speech-to-text capabilities and come with system-wide optimizations that have resulted in a 90% cost reduction for the ChatGPT model since December, according to a technical report from OpenAI – explaining that the savings are now being passed on to users as they offer the models for 10x cheaper than before.
we dropped the price of our best text model 10x!

amazing work by our research and engineering teams for a long time to make this possible.https://t.co/pEfajDmAwc

— Sam Altman (@sama) March 1, 2023
The new ChatGPT API also offers continuous improvements and the option for developers to choose dedicated capacity for deeper control over the models. Additionally, the lab has updated and refined its terms of service to better meet developer needs.
Businesses already leveraging ChatGPT and Whisper APIs include names like Snap Inc., Quizlet, Instacart, Shopify, and Speak.
Snap has launched "My AI" via Snapchat, which offers users a friendly and customizable chatbot that can offer recommendations and even write haikus for friends in a matter of seconds. With over 750 million active daily users, the implementation of these APIs is sure to be a stress test on the system.
Quizlet, the global learning platform with more than 60 million students, has worked with OpenAI for the last three years, using the GPT-3 model across multiple use cases. With the ChatGPT API, Quizlet is introducing Q-Chat, a fully-adaptive AI tutor that engages students with adaptive questions based on relevant study materials.
Instacart, the grocery delivery service, uses the ChatGPT model alongside its own AI and product data from 75,000 plus retail partners to allow customers to ask about food and get inspirational, shoppable answers – the shopping service aims to launch "Ask Instacart" later this year.
Shopify's consumer app, Shop, is using the ChatGPT API to power its new shopping assistant. When shoppers search for products, the shopping assistant makes personalized recommendations. Shop's new AI-powered shopping assistant will streamline in-app shopping by scanning millions of products to quickly find what buyers are looking for or help with the discovery of new products.
Lastly, Speak, an AI-powered language learning app focused on building the best path to spoken fluency, already uses the Whisper API to power a new AI-speaking companion product. Whisper's human-level accuracy for language learners of every level unlocks true open-ended conversational practice and considerably accurate feedback.
While the growth and adoption of its products has been exceptional, OpenAI did admit that it needs to prioritize the stability of its offerings – stating that "our uptime has not met our own expectations nor that of our users. Our engineering team's top priority is now stability of production use cases—we know that ensuring AI benefits all of humanity requires being a reliable service provider. Please hold us accountable for improved uptime over the upcoming months."
With these recent announcements, OpenAI hopes that more applications will begin to apply its models, as it believes they can provide "incredible opportunities and economic empowerment to everyone."
In other news, d
o token-gated music playlists actually help drive mass adoption?