OpenSea Says Royalties Policy Change Necessitated By "Cost-Sensitive Collectors"
With feelings of discomfort and lack of trust spreading to many artists and brands throughout Web3.
OpenSea Says Royalties Policy Change Necessitated By "Cost-Sensitive Collectors"
With feelings of discomfort and lack of trust spreading to many artists and brands throughout Web3.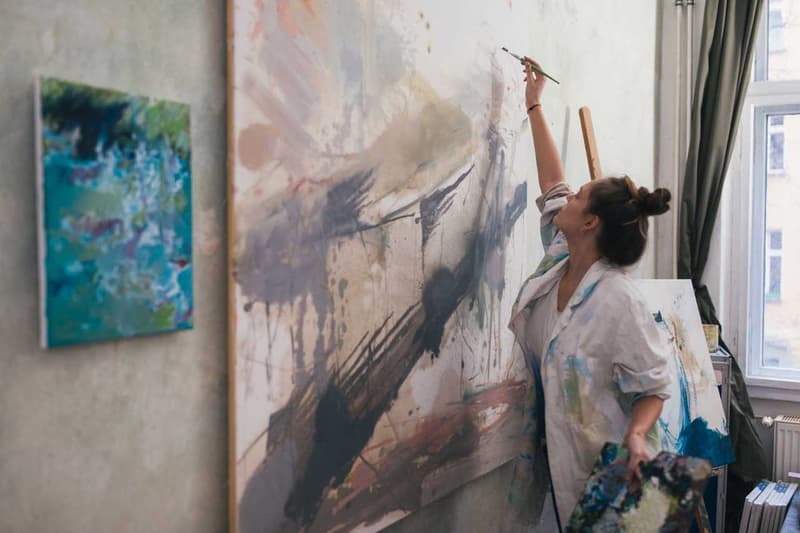 A new report from Ad Age discussed why NFT creators are beginning to deprioritize many Web3-focused initiatives, citing OpenSea's newly changed policy on mandatory royalties.
While it's true that many collectors are unfortunately, priced out of many of these high-end NFT collections, royalties still serve as a major source of revenue for these creators and artists.
"About 80% of my creator friends are done [with Web3]," said NFT artist Coco, and founding member of the digital art collective Stardust Society.
Last month, OpenSea, the largest marketplace for buying and selling NFTs, announced it would temporarily suspend the protections that were in place for mandatory creator royalties — reducing the mandatory minimum 5% fee from the token's price to 0.5 percent.
At the center of heavy controversy, OpenSea went back on its previous assurances that it put in place last fall about honoring royalties for existing collections.
We're making some big changes today:
1) OpenSea fee → 0% for a limited time
2) Moving to optional creator earnings (0.5% min) for all collections without on-chain enforcement (old & new)
3) Marketplaces with the same policies will not be blocked by the operator filter

— OpenSea (@opensea) February 17, 2023
"The policy change we made in February was necessitated by the massive cultural shift happening in the NFT ecosystem right now: cost-sensitive collectors and power users are dominating supply and demand, and zero-fee NFT marketplaces are emerging to serve the needs of this newly segmented customer base," said Shiva Rajaraman, OpenSea's chief business officer, in an email to Ad Age.
In the marketplace's initial rollback announcement, it said that it thought it could "catalyze widespread enforcement of creator earnings" and had hoped others would follow in coming up with more "resilient solutions" — however, OpenSea claims this hasn't happened.
Mido, a former NFT artist, says she dropped out of Web3 in August, citing the general treatment of creators being the major reason for her departure prior to OpenSea's royalties reversal.
"The creator-friendly, democratizing environment was nothing more than a meaningless ad campaign to onboard more people in Web3 and increase the liquidity of associated coins," she said.
She emphasized seeing a different side of Web3, saying that she learned the hard way in that "the majority of buyers into [her] collection really only wanted to see the collection price increase so they could flip for a profit. They never engaged in [the project's] initiatives and instead needled at [her] and [her] team to do something to raise the price."
Lin Dai, co-founder and chief executive of NFT marketplace OneOf, also weighed in, revealing that some of his brand clients have been shocked by how the royalties conversation has been walked back by OpenSea, calling the reversal "an about-face."
It's worth mentioning that OpenSea's new policy still protects NFTs that are minted using a widely-criticized tool that bars the token from being sold on "non-compliant" marketplaces, however, many believe this is an attempt by OpenSea to stifle its competitors. Only those collections that went live after the tool's rollout in November are able to be minted, leaving all the others who existed prior, out to dry.
Erika Wykes-Sneyd, VP of Adidas' Web3-focused Three Stripes Studio, said that OpenSea's decision in walking back its royalties policy goes against its own brand's values:
"Decisions like this put our promises to our creators up in the air—which goes against our values as a brand. We hope for a wider change in marketplace approach that reaffirms and supports our collective need to reward creators for their work."
In other news, Adidas could be looking at future token-gated sneaker drops.