What Happens to Your Digital Assets When You Die?
For the unprepared, nothing, they forever sit in the wallet they were held in never to be accessed again. However, for those who want to prepare for the worst, there are now services available to guarantee their safekeeping for generations to come.
What Happens to Your Digital Assets When You Die?
For the unprepared, nothing, they forever sit in the wallet they were held in never to be accessed again. However, for those who want to prepare for the worst, there are now services available to guarantee their safekeeping for generations to come.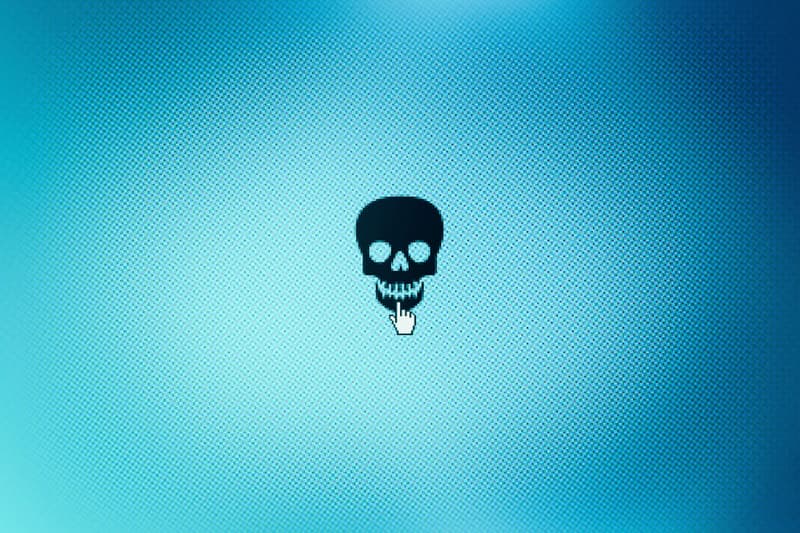 The mortality of the human condition is something many of us try to avoid thinking of but when it comes to estate planning, it is an absolutely crucial aspect to cover — especially in the area of cryptocurrency and other digital assets.
Thankfully, there are decentralized finance (DeFi) solutions like Safe Haven, Sarcophagus, and WalletPort thinking of these things for us and working hard to keep our digital assets safe and secure in both emergency and non-emergency situations.
These service providers are also working hard to keep your seed phrase and assets accessible in any given situation where you might lose, forget, or have your wallet compromised.
While self-custody is the golden standard, for most that is a lot of responsibility, especially when we even forget our Netflix passwords let alone a 12 to 24-word recovery phrase. In 2021, it was reported that in Bitcoin alone, over $140 billion USD was lost and mostly unrecoverable due to circumstances like these.
Below take a look at how the safekeeping and longevity of digital assets are evolving and how you can begin to implement better practices for your own today.
Safe Haven
One of the first protocols on the scene to directly tackle the need for a service that solves the unfortunate circumstance of an untimely death is Safe Haven's dapp Inheriti.
While Safe Haven is known for a variety of services and dapps, Inheriti is specifically designed and among the first to deal with decentralized inheritance.
It does so by utilizing a digital dead man's switch, which by definition is "a switch that is designed to be activated or deactivated if the human operator becomes incapacitated, such as through death, loss of consciousness, or being physically removed from control."
"In an advancing digital world, the proper safekeeping and distribution of secure data is often overlooked. Digital assets and private information are constantly at risk and centralized digital vaults are not secure enough to protect against malicious third parties," writes Safe Haven on its site.
To counter this risk, Inheriti was designed to safely manage, store and transfer crypto or other digital assets like NFTs, passwords, pictures, and documents — even after death.
At the time of writing, Inheriti is a full-service dapp, with a mobile application, and is accessible to anyone who would like to utilize its services.
Few reasons why https://t.co/a5LslfXG2H is different than other #DigitalInheritance solutions:

✅ Extra secure 3-layer topology with cold storage

✅ Unlimited amount of beneficiaries

✅ Beneficiaries don't need a wallet

✅ 100% decentralized

✅ Multi-patented protocols

— Inheriti® (@Inheriti_com) March 8, 2023
Sarcophagus
As its name would suggest, providing solutions for asset security and custody in the event of an untimely death is a key aspect of the Sarcophagus protocol. Based on the Ethereum and Arweave chains, it also uses a digital dead man's switch.
In the case of Sarcophagus, users can store documents, like a seed phrase or other things, that in the event they do not check in by signing a regular cryptographic message, will be automatically dispersed to the designated receiver.
The protocol shares on its website that this can be particularly useful in the case of will and trust, password recovery,  credential pass down, key material backup, emergency communication, and even political activism.
At the time of writing the Sarcophagus dapp is still in test stages but making steady progress with early access available on an application basis.
A dead man's switch like Sarcophagus, can play an essential role in providing immutable assurance for any digital #legacy. It uses data encryption, permanent storage on #Arweave, and immutable execution via #Ethereum contracts to ensure data security, privacy, and delivery.
3/7?

— Sarcophagus ⚰️ (@sarcophagusio) February 7, 2023
WalletPort
One of the latest to join the scene is WalletPort, although unlike Safe Haven and Sarcophagus, it does not require a dead man's switch, but instead uses a selected dormancy or timelapse period to execute transfers.
For example, a user can connect their wallet, select a six-month dormancy period, and define their beneficiary's wallet, and if the connected wallet has not had any activity for a fixed duration, the digital assets are automatically sent out to the beneficiary.
We are pleased to announce the release of our whitepaper ?

Take a look and let us know what you think ? https://t.co/fOk4pLTMdw

We will be holding an AMA with @zkHvrry and @Artorias_eth to answer any questions around the whitepaper tomorrow. Set your reminders below ? ?

— WalletPort (@WalletPort) February 15, 2023
The protocol's founder and CEO Harry shared with Hypemoon that "WalletPort is primarily a protocol to protect your crypto assets within self-custody wallets. What WalletPort has built is a way for users to protect themselves against a multitude of scenarios where the user loses access to their wallet."
He explained that users can even designate backup wallets as beneficiaries as an extra security step, this way if they lose their keys they don't lose their assets. Harry added that it is as easy as "sign, save, and forget." Assets protected by WalletPort are still one hundred percent in self-custody and tradable by the holder.
"Cryptocurrency has taken a wave of negative press these last 12 months with centralized entities failing from Terra LUNA, 3AC to FTX we have seen the outcry of 'not your keys, not your coins,"' explained Harry, adding that "this is fair and well but the question I ask myself is this, 'do we have safeguards in place to protect users in certain situations?"'
"Quite frankly the answer is no," he firmly expressed, going on to add that "I set myself a mission to provide users with tools to give them some peace of mind with their assets away from centralized exchanges and we are working on other use cases also."
He added that WalletPort will soon be available for beta testing and that simple UI and UX are among the top priorities for ease of access to a mass user base.
Once beta has launched, the solution provider plans to release an NFT for minting which will act as a lifetime access key and alternatively a subscription model that will be tiered based on the asset value within the user's wallet — with more details to come soon.
In related news, Coinbase has released a new Wallet as a Service tool that makes it easier for companies and brands to adopt Web3 benefits.