Do Token-Gated Music Playlists Actually Help Drive Mass Adoption? Experts Weigh In
Wave Digital Assets co-founder Les Borsai and OneOf's SVP of Strategic Partnerships Thomas Fiss speak to Spotify's newest platform integration.
Do Token-Gated Music Playlists Actually Help Drive Mass Adoption? Experts Weigh In
Wave Digital Assets co-founder Les Borsai and OneOf's SVP of Strategic Partnerships Thomas Fiss speak to Spotify's newest platform integration.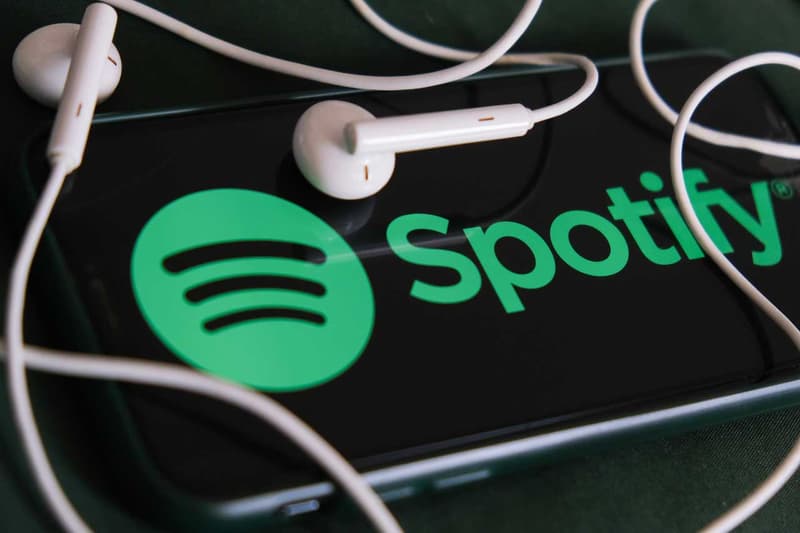 Last week, Spotify pushed out two major announcements that may mark the beginning of a new music infrastructure for the music giant, including a new token-gated playlist pilot and an in-your-pocket A.I. DJ. 
Meet 'DJ'
The new A.I. DJ, which was announced on February 22, plays into the heart of what Spotify strives for – personalization. 
Similar to the platform's fan-favorite playlists like Discover Weekly or its annual Wrapped campaign, Spotify is now expanding upon that innovation by harnessing A.I. in its newest offering – DJ, a personalized A.I. guide that knows the user and his/her/their music taste so well that it can choose what to play before you choose it. 
"This feature…will deliver a curated lineup of music alongside commentary around the tracks and artists we think you'll like in a stunningly realistic voice," the announcement reads, emphasizing that DJ will sort through the latest music and look back at some of your old favorites, including resurfacing a song that hadn't been listened to for years – and deliver a stream of songs hand-picked just for you.
In creating the dynamic AI voice model for DJ, Spotify partnered with its own Head of Cultural Partnerships, Xavier "X" Jernigan, who previously served as one of the hosts on Spotify's first and personalized morning show, The Get Up.
X's personality and voice serves as the first model for the DJ, which is currently in beta testing. 
A New Kind of Playlist
That same day, news also spread about a new Web3 token-gated playlist pilot that would allow certain NFT project holders to test out a unique crypto integration by connecting their crypto wallet that holds one of the Ethereum-based NFTs to then be granted access to an exclusive Spotify playlist. 
The service, which is currently only available on Android and to users in the United States, United Kingdom, Denmark, Australia, and New Zealand, will begin housing a handful of NFT projects including Overlord and Kingship. 
Overlord x @Spotify ?

We've been selected as one of Spotify's partners in a new pilot.

? Exclusive pilot of their token-enabled playlists
? Launching with a holder-curated playlist

Details below ⤵️ pic.twitter.com/MDTjPRCXS5

— Overlord (@Overlord_xyz) February 22, 2023
For those tuning in, Overlord holds itself out as a "gaming and entertainment brand" that previously signed an animation deal with Seth Green to use its Creepz NFTs. 
Kingship, on the other hand, is a virtual band from Universal Music Group's 10:22 music label that is composed of fictional band members that were inspired by BAYC NFTs. 
Overlord's co-founder Joe Carnell told Decrypt that a user simply needs to click on a playlist and it then takes them out of the app and to a wallet-selection, where the user will then be asked to sign the transaction so they can be granted access to the particular playlist. 
The KINGSHIP token-enabled @Spotify playlist has Hud vibing out!

Grab your KINGSHIP Key Cards to unlock our exclusive Spotify playlist. (Link below)

What's your favorite Queen song? pic.twitter.com/TVoMNnbWfR

— KINGSHIP (@therealkingship) February 23, 2023
He referenced Overlord's token-gated playlist, which he says is built around the project's internal narrative of "invasion." 
"It's not only about the music either, said Carnell, who praised Spotify for having continued to champion solid UX principles in further expanding out the streaming platform's methodology and product principles. 
Mass Adoption in Mind – Or Another "Pro" for Web3 Natives?
But are token-gated playlists an actual solution to onboarding non-native Web3 users into the space – or is this another targeted value-add for those already immersed in the space?
Thomas Fiss, SVP of Strategic Partnerships at OneOf believes that if Spotify is serious about catering to PFP communities, then pre-existing holders should be front-and-center of the curation process.
"Since Spotify's NFT-gated playlists are being beta-tested with popular PFP communities, such as Moonbirds and Fluf, playlists curators will need to take into account each community's personality when curating these playlists…and should involve pre-existing holders in the curation process – rather than using their own curators," he told Hypemoon. 
OneOf, the Quincy Jones-backed mass-consumer Web3 company has facilitated NFT drops for major industry recording artists, including, but not limited to Doja Cat, the Whitney Houston estate, and The Notorious B.I.G. estate. 
Fiss, who has 12+ years of experience leading strategic marketing initiatives, also developed and oversaw the strategic marketing department at AWAL (acquired by Sony Music Group), developing artists campaigns with brands like H&M, Mercedes-Benz, and Bacardi. 
Fiss also says that if the streaming platform were to ever expand its pilot beyond pre-existing NFT communities, such as premium content access, then they would need to offer some kind of "exclusivity" to incentivize users to participate.
"One potential use-case could be granting first access to song or video premieres on the platform – for instance, Doja Cat's NFTs could be granted token-gated access to listen to her new song before anyone else," he explained. 
Les Borsai, co-founder of Wave Digital Assets, also spoke to the beta pilot as it relates to other music NFT platforms currently available on the market. Wave Financial is a registered investment advisor with $1.5 billion USD assets under management.
Borsai, an early CryptoPunk holder (2017), has held roles at MCA Records and 911 Records, co-managing artists such as Jason Mraz and Wynonna Judd. 
"The concept of token-gated playlists is a really awesome use case, and we'll see even greater utility here when NFTs are used…to also benefit the creator through direct royalties," he told Hypemoon. 
He also presented an example of where he believes collaboration between music and NFTs should be headed:
"If Madonna releases a new album that only Madonna NFT holders can access and that NFT also serves as a code for discounted tour tickets, and also unlocks a merch website where all the revenue goes back to Madonna and her team rather than a third-party merchandiser."
He emphasized the ongoing royalty battle, which he says has been the major cause of artists being "notoriously beaten down" by the middleman, including being taken advantage of by producers, managers, and even record labels. 
"The people are not at fault here – it is the business model we have normalized. In what other industry is the artist forced to give away so much of their earnings? It is unheard of, ludicrous even," he says.
Fiss also shares an excitement about the future of blockchain-based rewards programs and their potential for enhancing the fan experience.
"Music fans should be rewarded for the activities they're already participating in – if a fan is in the top 1% of listeners in an artist's Spotify Wrapped, why shouldn't they see some kind of upside? Blockchain makes it easier to scale programs like this, and I think we'll see more of these kinds of use cases on the road to mass adoption," he explained. 
Borsai also added that by integrating token-gated exclusive content, Web3's overarching mission to revolutionize the business model and providing unique methods of sharing IP will provide for a future collaboration of music and NFTs.
"Wave Financial operates its own NFT fund, one of the first in the industry. And we're considering not just promising NFT collections, but new NFT-focused protocols and technologies as well. Given my personal background in the music industry, I like to take on the responsibility of bringing captivating music-related projects back to the NFT fund team so that we can provide our clients with the most up-to-date opportunities to invest in these innovations."
Dropping the Technical Verbiage
If there's one thing we can all agree on, it's that blockchain technology still remains utterly confusing for the average person – and who blames them? 
We still continue to use technical verbiage like "NFTs" and "tokens" – and tout it like we ourselves actually understand it. 
"The way we talk about Web3 needs to change to focus less on the complex tech behind it, and more about the outcomes," says Fiss. Fans don't care about how the technology behind audio streaming operates – they just care that it works, makes their lives easier, and strengthens their connection to the artists they love. The same approach should be taken with Web3 – brands shouldn't take pains to over-explain the tech, but rather, focus on why it enhances the artist-fan relationship."
In other news, read about BlueSky rolling out its invite-only decentralized social media app.