Behind Bluesky's Comprehensive Approach to Algorithmic Transparency and Content Moderation
As the era of the Twitter we once knew comes to a close, buzz around the decentralized Clone, Bluesky emerges along with interest into what makes this app so unique?
Behind Bluesky's Comprehensive Approach to Algorithmic Transparency and Content Moderation
As the era of the Twitter we once knew comes to a close, buzz around the decentralized Clone, Bluesky emerges along with interest into what makes this app so unique?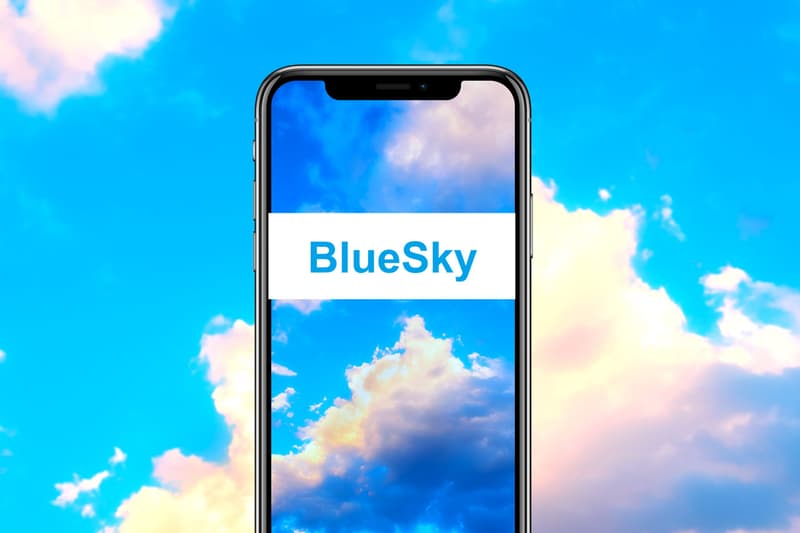 Bluesky, the decentralized social media standard often seen as a rival to Twitter, is now rolling in over 20,000 users since it's invite-only beta version reached the app store. The growing interest and buzz around the new social platform have recently reached Android users as well. As more information is shared around the platform, users may question what makes Bluesky different and what a decentralized social media platform really means?
Bluesky is built on a decentralized infrastructure without a single central authority to control the platform. Specifically, Bluesky is being developed based on the decentralized web protocol, a collection of open standards and technologies for building decentralized applications on the internet.
Unlike Twitter, which is owned and controlled by a centralized corporation, Bluesky aims to be a community-led platform where users have more control over the platform's development and governance. This is achieved through decentralized technologies such as peer-to-peer networking, distributed databases, and blockchain-based smart contracts, allowing for more secure and transparent user interactions and reducing the need for centralized intermediaries.
For example, Bluesky may use peer-to-peer networking to allow users to communicate directly with each other rather than relying on a centralized server to transmit messages. This can help to prevent censorship and reduce the risk of data breaches or other security vulnerabilities.
Composable Moderation & Algorithmic Choice
Composable moderation is an approach to content moderation that allows different moderation strategies to be combined or "composed" flexibly. This approach recognizes that there is no one-size-fits-all solution to content moderation and that different communities and contexts may require different moderation strategies.
In the context of a decentralized social media app like Bluesky, composable moderation allows users and community moderators to define their own moderation rules and strategies. This could include a combination of automated moderation (e.g., using machine learning to detect spam or hate speech), community moderation (e.g., allowing users to flag or vote on content), and/or professional moderation (e.g., hiring moderators to review content).
By giving users and communities more control over moderation, Bluesky aims to create a more decentralized and democratic social media platform. Unlike Twitter, which relies primarily on centralized moderation and often faces criticism for inconsistent or biased enforcement of its rules, Bluesky's composable moderation approach allows for more transparency and accountability in moderation decisions.
When it comes to our perspective on algorithms today on social media and how they work, it's a consistent uphill battle of catching up and most of the time feeling mislead and manipulated in stealing our attention through our own feeds.
Bluesky aims to create a platform that puts users in control of what they see, replacing the conventional "master algorithm" with an open marketplace of algorithms. The AT Protocol v1 launch is set to introduce aggregator services that act like search engines, allowing users to find, share, and add algorithms to their clients.
The platform will have APIs for feed generation and interfaces for third-party algorithm selection, enabling users to customize their feed and allowing developers to experiment and publish algorithms.
Twitter's Uncertain Future
The headlines across multiple outlets are declaring a slow death for Twitter.  According to data intelligence firm Similarweb, Twitter's web traffic dropped by nearly 8 percent last month compared to the year before and has been dropping for the past three months year over year, which contradicts Elon Musk's claims that usage is up.
The Twitter we know today is not the same platform we've known over the years. It has now been a year since the Elon Musk Twitter takeover, and users have reported a consistent increase in outages, bugs,  a 'frequently broken' app and an unpredictable feed of chaos.
Data and reports shared through Vox, has also revealed concerns about the presence of active neo-Nazi accounts on the platform. Important outlets such as NPR and PBS announced this week that they stopped using the platform. In explaining their decision, NPR cited Twitter's decision to first label the network "state-affiliated media," the same term it uses for propaganda outlets in Russia, China and other autocratic countries.
This past week users around the globe lost their verified blue check mark, and can now only be obtained by paying for Twitter Blue and verifying a phone number. Causing controversy around what the blue check mark even means anymore.
— Halle Berry (@halleberry) April 20, 2023
Although Twitter has built a strong reputation over the past 17 years, which keeps it alive. Regardless of it's own relevance declining, it may still be too early to write it's eulogy.
"As the owner of a centralized site, he is free to do that if he wants. But this is exactly why what we're building is important" Jay Graber, CEO of Bluesky shared in an interview with The Verge when asked if they are ready to be banned by Elon Musk.
Bluesky, however is still in development and only available through invite codes, being in its early stages it cannot yet be claimed as a direct competitor to its Twitter rival. Yet, it sets a new precedent for what a more positive, user-friendly, and decentralized social media future looks like.
In other web3 news, The Future "AI Defendant" – How Should We Treat Them In Court For Copyright Infringement?