"Everything In Cinema Starts With a Story, That is Where the Accessibility Lives," Says RZR Film Creator David Bianchi
With the recent additions of Hollywood actors Danny Trejo, Mena Suvari, and Emilio Rivera to the upcoming dystopian sci-fi thriller that will debut on Gala Film in July.
"Everything In Cinema Starts With a Story, That is Where the Accessibility Lives," Says RZR Film Creator David Bianchi
With the recent additions of Hollywood actors Danny Trejo, Mena Suvari, and Emilio Rivera to the upcoming dystopian sci-fi thriller that will debut on Gala Film in July.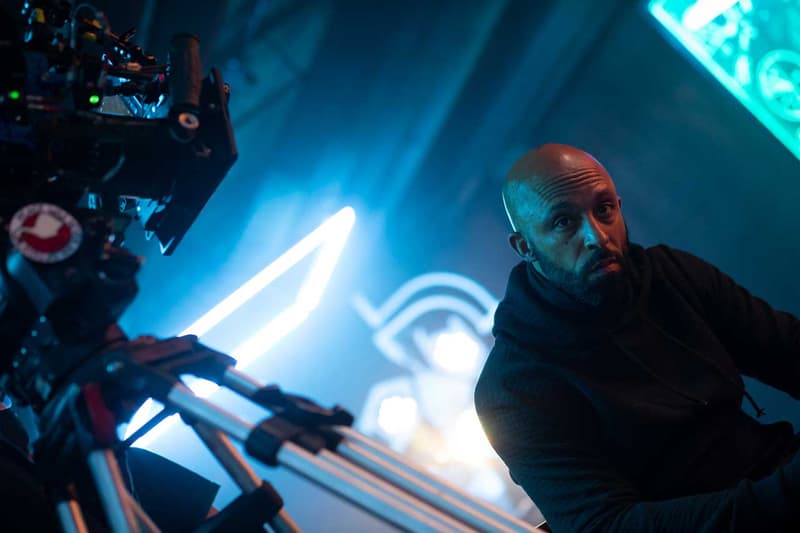 1 of 4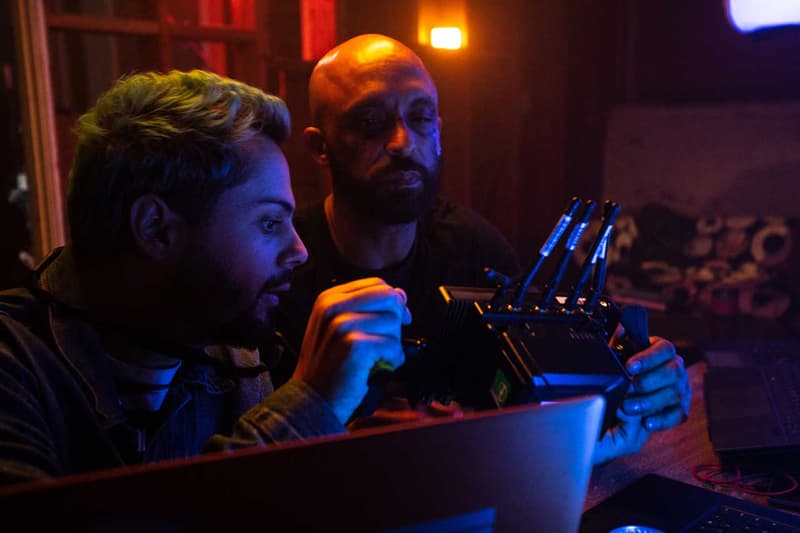 2 of 4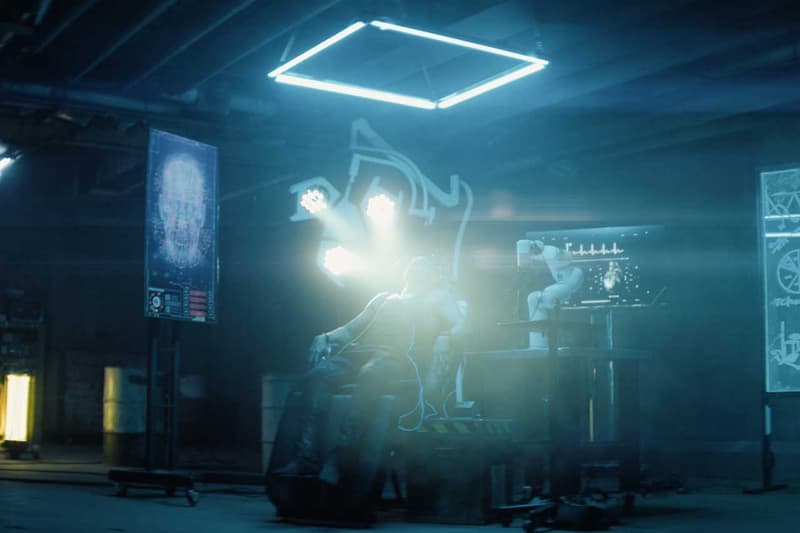 3 of 4
4 of 4
A new dystopian, sci-fi Web3 TV series from Gala Film just landed Hollywood actors Danny Trejo, Mena Suvari, and Emilio Rivera, set to premiere in July, as initially reported by Decrypt.
RZR, which is now in post-production, is a grim, mind-hacking eight episode sci-fi thriller that is set in a dystopian Los Angeles that intertwines the criminal underworld with crypto, artificial intelligence, and other emerging technologies. 
Trejo, who was first announced on April 12 as one of the star cast members, is best known for his "Machete" franchise and of course, for millennials, his role as "Uncle Machete" in the Spy Kids movie franchise. 
Suvari, a SAG Award winner and BAFTA nominee best known for her role in the 1999 film "American Beauty," will play the character "Detective Thompson."
Rivera, will play the role of "Felix," who currently stars in the FX series "Mayans M.C." and was previously seen on its FX sister series, "Sons of Anarchy."
Time for another #RZRCasting announcement!

Detective Thompson will be played by none other than @BAFTA nominee & @SAGawards winner Mena Suvari ?

Best known for her iconic performances in American Beauty, American Pie & Six Feet Under, we're honored to have her as part of #RZR! pic.twitter.com/CH5neEQF8X

— Gala Film (@GoGalaFilms) April 18, 2023
Other cast members include series regulars David Bianchi ("Queen of the South"), Richard Cabral ("Mayans M.C."), Mimi Davila ("Broken Angels"), and Christopher Marquette ("Barry," "The Girl Next Door").
Bianchi, the founder of production company Exertion3, also serves as the live action series' creator and executive producer, in partnership with Gala Film, a Web3 native entertainment studio.
The actor says his foray and foundation into Web3 was the byproduct of blending together his passion for cinema and NFTs, a hybrid genre he now houses under the trademark, Spinema™ –or "spoken word cinema."
Last July, Bianchi announced he and Exertion3's partnership with Gala Film on a Twitter AMA, which followed a previous announcement earlier in the year that its gaming division, Gala Games, would be allocating $5 billion USD to furthering its NFT ambitions with $1 billion USD going towards Gala Films. 
Bianchi told Hypemoon that Gala Film is interested in "creating great cinema, first."
"We are not interested in force-selling people on NFTs," he says. "We want people to get emotionally connected to really good content and then choose to engage, because they believe in the content."
Early Days of Cinema and Token Gating
Dating back to the earliest days of cinema, where people would further their curiosity and interest in merchandise and collectibles only after they've seen a film, Gala Film and Exertion3 believe that a consumer's purchasing power comes after a compelling, engaging story has been presented. 
"We also believe that we must work with Web2 distribution models in order to make Web3 cinema explode; that involves releasing [the content] exclusively on Gala Film first and then releasing worldwide soon thereafter on major streaming platforms that will license the content that we produce," Bianchi expanded.
Driving efforts to produce the highest level of interactivity is something Bianchi says Hollywood cannot create in its current form. 
"Networks are very curious, but don't have the need to be experimental, because they have funding. They are looking in the right direction, launching strategic partnerships because they see the future, but they are slow to the race," he continued. 
For many, he says this is "rocket science," but for he and his team, they aren't restricted by IP entanglements, allowing them to work faster and mint content free and clear without the risk of litigation at what he calls "infinite layers in chains of title and IP ownership."
The approach that many of the mainstream entertainment studios and networks have embraced in their foray into Web3, unfortunately, has solely revolved around token-gating content, without establishing the trust and goodwill that incentivizes consumers to want to spend time and money exploring the lore and new IP that's created.
And the problem with that is that Web3 still is trying to convince people inside and outside of the space with the false idea that token-gating content actually has merit to the average person.
It doesn't. 
It merely exacerbates and facilitates the ongoing segregation and alienation of the average consumer – either pricing them out entirely and/or asking them to buy into something they don't personally resonate with or trust as a long-term ecosystem they can fully support.
"I find the idea of token gating content quite ridiculous actually," Bianchi told Hypemoon. "The thousands of hours that go into producing high quality content to only lock it away for a very small, select group of people seems counterintuitive to the cinematic art form which is creating art that is designed to inspire the masses. Why would you go against what is proven and actually works?"
Bianchi says that consumers don't need to own a RZR NFT in order to watch RZR. Instead, consumers are presented with the option to pay a small subscription fee to watch RZR, or, if they want to acquire an NFT, they can, which allows them to watch the upcoming series subscription-free.
A New Distribution for Filmmaking
Turning to the traditional mechanics of filmmaking, blockchain technology simply adds a new form of distribution to its infinite lifecycle. 
"Web3 will not change those mechanics," Bianchi notes, adding that what will change is the amount that we shoot and how we use it:
"How we repurpose behind-the-scenes footage, using AR and VR to our advantage, shooting practical moments on set to become NFTs – how we make movies will not change because of the delivery system."
Even with exciting innovations and high-level casting additions to Web3-native works like 'RZR,' it's not all that surprising that traditional entertainment media publishers still shy away from talking about the utilization of blockchain technology, crypto, and NFTs into film mechanics – so much so that they will go as far as to refuse to even discuss it when A-list Hollywood actors are attached to the project. 
"It makes it more challenging when the media cycle is constantly throwing negative hyperbole on crypto in general," Bianchi says. 
He emphasized that the only thing that is accessible with 'RZR' is "the tone, the characters, the world, and the genre."
He told Hypemoon that when he first conceived RZR, he knew that he wanted to make a show that would appeal to the 18 to 40 year-old male demographic, which he says still predominantly makes up Web3. 
The world and script were developed around the themes portrayed in shows like Black Mirror and Mr. Robot, with cinematic influences from Children of Men and Blade Runner. Adding to the compelling nature of the story he hopes RZR will communicate to the masses, Bianchi also said that he was able to infuse blockchain, NFTs, and AI into the actual script.
"By putting all those things together, I knew I could create a world that would speak to our community, but introduce our world to Web2 minds that would find it curious and compelling."
The actor and producer also cautions indie filmmakers to be careful about what they promise consumers, with many filmmakers in Web3 already pre-selling NFTs to produce films and convincing people to spend hundreds and thousands of dollars of their own money. 
"Some have raised the money, but then you have to execute a quality film, with a proper script, a proper cast that will hopefully get distribution and eventually get out to the world within 12-24 months of selling your first NFT. That is a lofty ask, let alone actually fulfilling the physical promises you made in your crowdfunding campaign to that community."
From an investment perspective, Bianchi believes "it's a losing venture, because only a minuscule segment of those filmmakers will actually rise to the occasion."
"If it is not on the page, it is not on the stage. Everything in cinema starts with a story, that is where accessibility lives."
You can sign up to watch RZR by clicking here, and stay updated on upcoming news by following Exertion3, Gala Film, and David Bianchi on Twitter. 
In other news, read about Degen Toonz reveals new streetwear partnerships for 'The Closet.'