EXCLUSIVE: Cool Cats and Futureverse Join Forces to Catapult Web3 Innovation into the Future
Cool Cats announces strategic partnership with Futureverse to accelerate web3 Innovations
EXCLUSIVE: Cool Cats and Futureverse Join Forces to Catapult Web3 Innovation into the Future
Cool Cats announces strategic partnership with Futureverse to accelerate web3 Innovations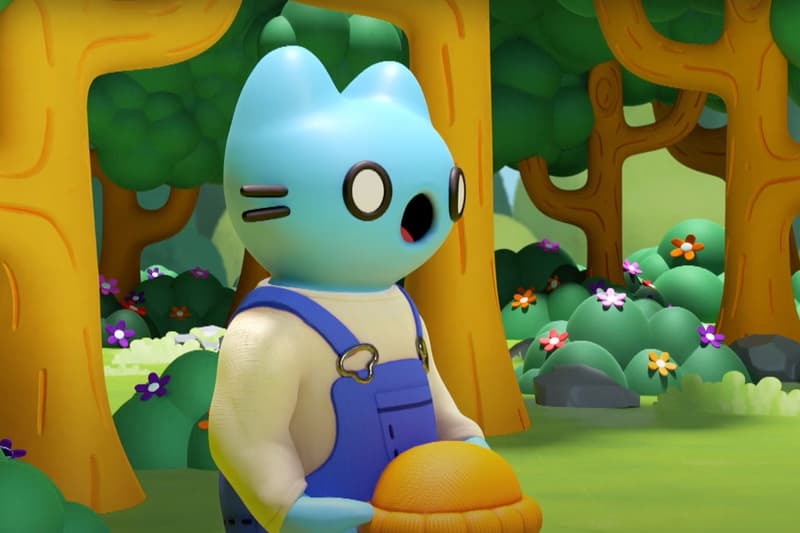 1 of 2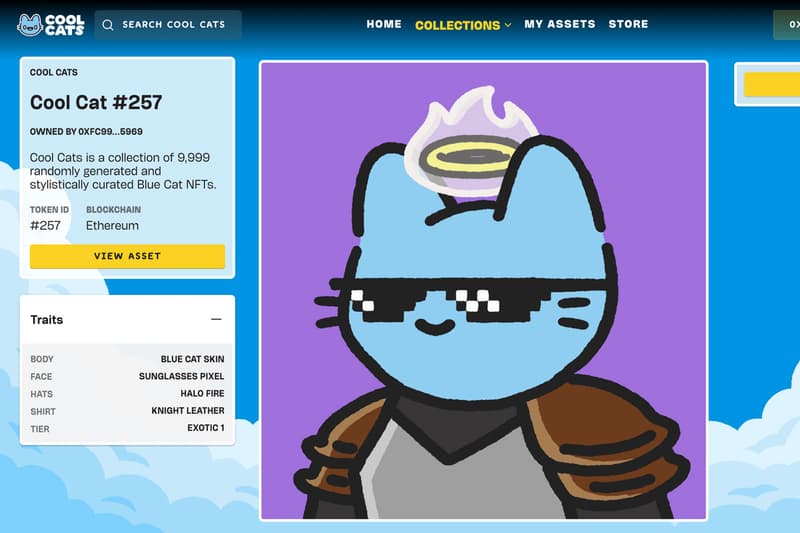 2 of 2
Cool Cats, the famous Web3 company known for their iconic blue-chip NFT collection, has announced an exciting new strategic partnership with Futureverse, a metaverse infrastructure and content leader. The collaboration will see the two companies join forces to enhance Cool Cats' product offering, integrating cutting-edge technology and cementing its status as a leader in the NFT space.
Futureverse's leading metaverse technology stack will allow Cool Cats to onboard mass market users seamlessly and safely to Web3 with exciting upcoming products, including a proprietary internal Web3 portal and marketplace, a virtual metaspace experience that enables 3D Cats to explore the world beyond their 2D form, and artificial intelligence tools that allow holders to collaboratively evolve Cool Cats' content.
In this exclusive interview with Hypemoon, we spoke with Cool Cat's CEO, Stephen Teglas on the strategic partnership with Futureverse, and what it means for the brand's IP and ecosystem.
Expanding the Cool Cat's IP
Following its July 2021 launch, Cool Cats has experienced tremendous growth as a PFP collection that has introduced 9,999 "cool" NFTs into the space – including the extension of physical toy production and advertising in NYC's Times Square.
In Septemeber 2022, Stephen Teglas was officially announced as the new CEO of Cool Cats. Coming from the world of working with storytelling giants and brands like Disney, RECUR, and Warner Brothers, Teglas continues to push the fundamental aspect that makes Cool Cats who they are which is the art and IP behind it. Colin Egan, or better known as 'Clon', is the co-founder and artist behind the iconic Blue cat character, which dates back to his earlier career as an artist.
"We are thrilled to join forces with Futureverse in this strategic partnership, which will be a game-changer for us in the Web3 space," added Colin Egan (Clon), co-founder of Cool Cats.
In our interview with Teglas, he shared with Hypemoon, that what attracted him to Cool Cat's to begin with was the branding and storytelling aspect that came with the company. They knew early on that they had great characters and wanted to find other ways to expand their audience and tell their story. After announcing their partnership with Animoca in October of 2022 that was their initial jump into the gaming world, and are now expanding that through their partnership with Futurevese.
The strategic partnership will also enable interoperability across multiple platforms and chains, allowing the brand to onboard new audiences and community members into its ecosystem. Futureverse aims to work with Cool Cats to become a leading entertainment brand that celebrates cool through community-centered storytelling and innovation.
To reinforce their joint capabilities to scale within and beyond the Web3 space, the two entities will exchange minority ownership interests. Futureverse Co-Founders Aaron McDonald and Shara Senderoff will join the Cool Cats Board of Directors, and Ken Cron, Chairman of Cool Cats, will join the Futureverse Board of Directors as part of the new partnership.
Futureverse Co-Founders McDonald and Senderoff bring an expansive network of potential entertainment collaborators for the Cool Cats' universe, from film to music to lifestyle and sports, in addition to their 300-person technology powerhouse. Futureverse is currently collaborating with an impressive group that includes FIFA, Authentic Brands Group, Weta Workshop, Snoop Dogg, Timbaland, Keanu Reeves, and Alexandra Grant, with many more to be announced soon.
"With Cool Cats leading the charge in creating compelling content that resonates with the Web3 community and beyond; Futureverse unlocking new technological advancements in metaverse infrastructure, including digital wearables and artificial intelligence; and our recent partnership with Animoca providing expertise in delivering top-notch gaming capabilities we've established a trifecta for future success," said Stephen Teglas, CEO of Cool Cats.
A Blue Cat's World
Along with their announcement, a video was also published, teasing a 3d Cool Cat world where a bigger story begins. In the video, Blue, the Cool Cat character comes through a fracture and suddenly finds himself mesmerized by the 3d world he just entered.
"There is a discovery aspect to it, and it's kind of the phase we are in right now with Futureverse, we feel very strongly about their technology, their team and talent. They feel the same about ours, now its what can we do together? This is just a bit of a teaser of what could happen in the future." Teglas shared with Hypemoon. 
Co-Founder and CEO of Futureverse, Aaron McDonald, added "Cool Cats has great intellectual property that is known and loved by its community. We are excited to be able to partner with them to bring their IP and characters to life with our expertise in technology."
Cool cats are known for their unique personalities and sense of style, and in today's digital age, their online presence is more important than ever. By creating compelling characters and narratives, cool cat brands can capture the imagination of their audience and keep them engaged over time, as well as change our perspective and dynamic when we enter the metaverse world being built today.
"We are grounded and rooted in web3 and always will be. Not only on the technology side that we fully believe in, but this identification, and this ownership and this community is incredibly strong. And we want to make sure we're always serving that." Teglas said.
In other web3 news, GODA and Avant Arte Partner to Bring Exclusive Prints to Nina Chanel Abney's Super Cool World