Artificial Intelligence Enabled Robot Workforce Rapidly Advancing
While many fear job displacement as a result, experts say it shouldn't be a concern and they should be viewed more as co-workers.
Artificial Intelligence Enabled Robot Workforce Rapidly Advancing
While many fear job displacement as a result, experts say it shouldn't be a concern and they should be viewed more as co-workers.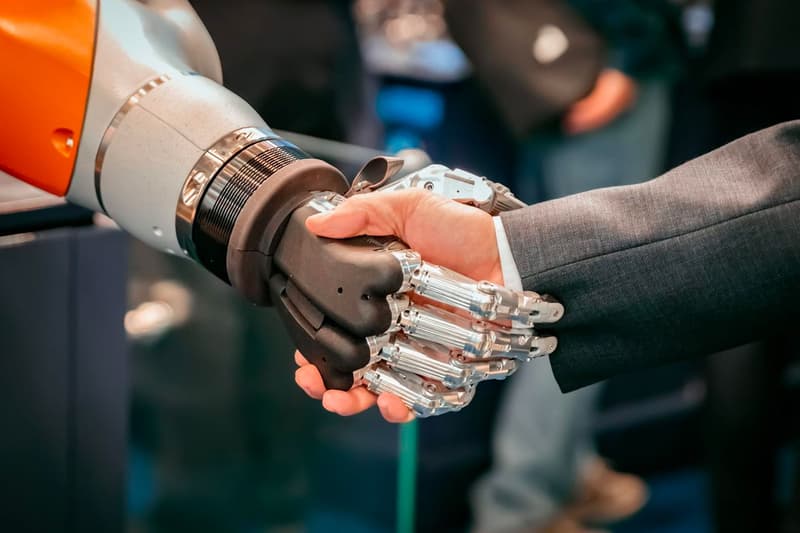 As a result of the rapid development of artificial intelligence (AI), robots are also getting a boost, particularly those designed for workforce applications like food delivery, cargo transport, healthcare, security, and more.
While these bots come in many forms and types, the most controversial in recent times is 'humanoid' robots, which as their name would indicate, resemble a variety of human characteristics — be it aesthetically or in functionality like movement and dexterity.
The reason for the controversy behind these types of robots stems from an underlying fear that they'll bring automation to a point where humanity will suffer massive job loss. However, in a recent listicle by Reader's Digest, Robin Murphy, Ph.D., a professor of computer science and engineering at Texas A&M University and director of the Center for Robot-Assisted Search and Rescue, shared that "the goal is to build devices that are useful."
She expressed that "Useful generally means that they can do something we can't do, do as well or would be at risk doing," and that generally these robots should be considered co-workers or "co-bots" as they are "designed to work with humans."
Examples of this can already be seen in factory environments like Amazon, where autonomous mobile robots (AMRs), transport large amounts of inventory around facilities for a more streamlined process. Additional types of bots being used in a cooperative setting include Boston Dynamics robot dog "Spot," which has recently been adopted on a trial basis by the NYPD.
The above-mentioned bots do have one thing in common, they've been presented in a way that indicates their roles and makes apparent that they are robots — with no one being afraid of a Roomba vacuum, a robot that's been in homes since the early 2000s.
On the other hand, companies like Tesla, Engineered Arts, Hanson Robotics, and OpenAI-backed 1X are rapidly developing humanoid robots that continue to look more human than machine. Another factor that leaves some uneasy is the AI-enabled learning these bots are capable of.
In a recent video by popular YouTube personality Airrack, Hanson Robotics's Sofia appeared in a dating game, while most of her responses were assumed to be jokes, one expressed that she believes in equal rights for robots.
Currently, though, hyperrealistic bots like Sophia and Engineered Arts Ameca aren't consumer-facing systems and more so prototypes for continued development.
Rather, the group leading humanoid robot development at the time of writing is OpenAI-backed 1X, which has bots that are more human in functionality than aesthetically. These bots have already been deployed as security guards, with the company planning to expand into hospice and assisted living sectors next.
Designed to work as a co-bot, 1X's security bot, EVE, features a LED face that displays reactions, human-like arms, and hands capable of carrying out tasks like opening doors, and windows, and picking up objects. While EVE is made to patrol under the supervision of a human operator, human personnel can also take complete control, communicate through the bot, and provide nearly physical presence as a result.
According to comments found in an article by First Post on the tech, Bernt Bornich, the CEO and founder of 1X explained that their robots have undergone testing in pilot programs across retail, logistics, and healthcare sectors, with the deployment as security guards acting as only the first use case.
Additionally, Bornich expressed optimism that the robots will soon be deployed as caregivers for the elderly, as part of a vision to address the scarcity of labor in specific industries. The CEO expressed that he sees a future society where the concept of labor shortage becomes irrelevant and anticipates the realization of his goals within the next five to ten years.
In other news, Microsoft widens the gap in the AI race against Google, and Bing to come into ChatGPT.