Artist Rhett Mankind Uses $69 and ChatGPT To Create a $45M Meme Coin
Like any other meme coin, Turbo started out as a joke but quickly came to embody much more — symbolizing the state of the market, forming a community, and acting as a sort of performative art.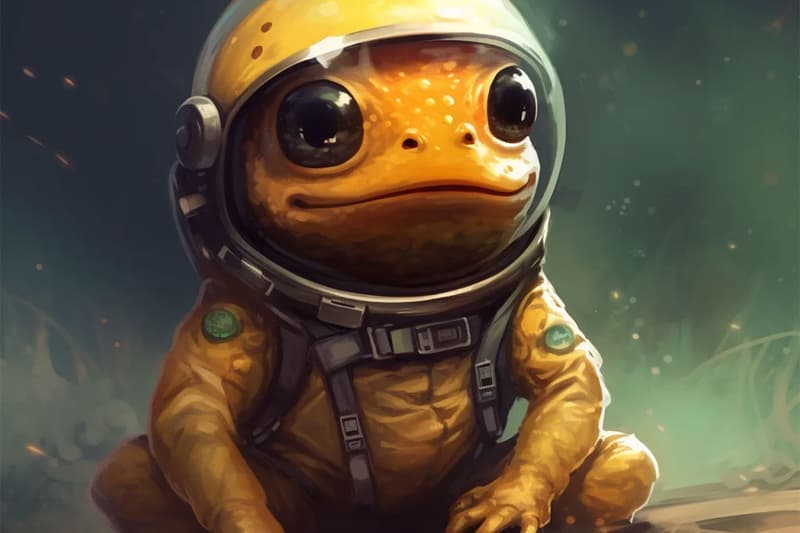 At the intersects of art, artificial intelligence (AI), and the realm of crypto degeneracy lies a new meme coin by the name of Turbo, which just days after its launch has reached a market cap of nearly $50 billion USD.
Development of the coin began on April 24, when digital artist Rhett Mankind consulted ChatGPT to "make the next great meme coin" with a fitting budget of just $69 USD. Just over a week later the coin, which Mankind admittedly stated began as a joke, has taken on a life of its own, formed a community, found utility, and acts as a sort of performative art reflecting the state of the crypto and NFT markets.
I gave GPT-4 a budget of $69 and asked it to make the next great meme coin.

I will follow all instructions it gives me and document the process here.

Follow and participate ? pic.twitter.com/bBxkxkg7eS

— Rhett Mankind (@rhett) April 23, 2023
In a recent YouTube video on the process of creating Turbo, Mankind goes into how one of his first hurdles was the fact that GPT4 is only trained on data up to 2021 and that its meme coin knowledge only extended to Dodgecoin and Shiba Inu. He also noted that the data from those periods reflected a bull market, as opposed to the "dead" market the space is currently experiencing.
To create a coin that could thrive in the current state of the market, Mankind turned to examples of Pepe, Wojak, and Suka, educating the chatbot on their tokenomics and community-based building techniques.
Other obstacles he experienced included coding aspects related to launching a token, however, with zero coding experience, Mankind was able to work back and forth with the chatbot and eventually have the bones for the solidity aspect of the token. In just a single day, the coins concept, tokenomics, white paper, and 75 percent of the smart contract were completed.
Throughout the development of Turbo, the artist also leaned on his community of just over 14,000 followers, involving them in decisions via Twitter polls when the AI couldn't come to a definitive choice. This system of community was used to help with various tasks from help with auditing code to deciding on the brand identity of the token.
TurboToadToken – GPT-4 described the mascot, affectionately known as Quantum Leap, as a futuristic toad. I merged this with top 4 styles on Midjourney. Which do we go with? pic.twitter.com/6I9940exlb

— Rhett Mankind (@rhett) April 24, 2023
"Many hurdles, but to my surprise it turned out to be quite the performance art and actually got to launch," shared Mankind on May 1 as Turbo went live.
In his YouTube video, he further explained his reasoning for launching the experiment, stating that "I've been in crypto art for quite a few years, and this year has been absolutely dead for trying to sell digital art."
As a means of countering the dead market, Mankind tied Turbo back into the realm of digital art, using it as a sort of utility token to help drive sales. Just hours ago, on the evening of May 3, the artist launched an NFT titled 'A SMALL YELLOW TOAD IN A SPACE HELMET' via manifold — priced at 1 Turbo.
Alongside the release of the token was an announcement that Turbo is supported on Manifold and that all artists using the platform can now buy and sell using the token, which has resulted in the listing of a variety of works, many of which can be found in the comments of the initial post.
Whether or not Turbo becomes a household meme coin like Dodge or Shiba Inu, it will by nature of the blockchain act as a bookmark reflecting the state of the market we currently find ourselves in — as well as an exemplary reflection of what is possible ambition, technology, and community come together.
In other news, take a look at the top Web3 tv shows on the rise.