Claire Silver & RSTLSS Are Bringing Trapped AI Souls to Life in Stunning Fusion of Art & Fashion
Introducing the "Pixelgeist" collection that consists of 183 artworks and 6 garments, showcasing a stunning portrayal of a digital entity trapped within a portrait.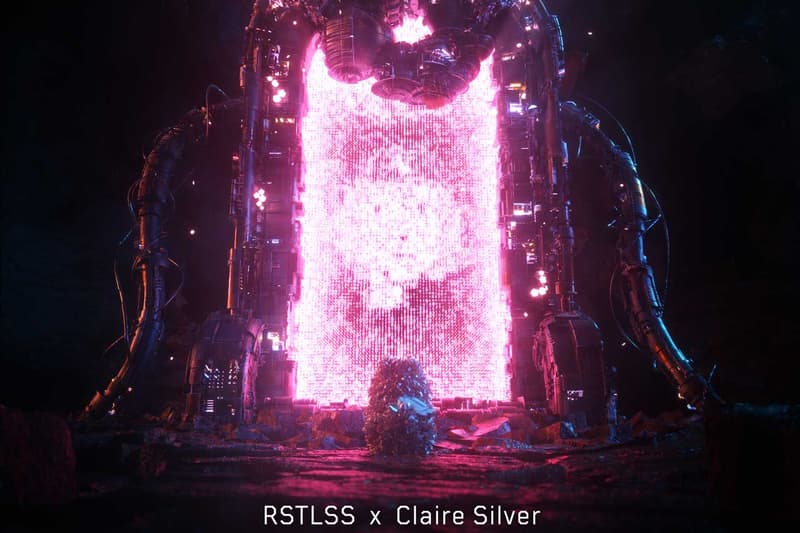 1 of 2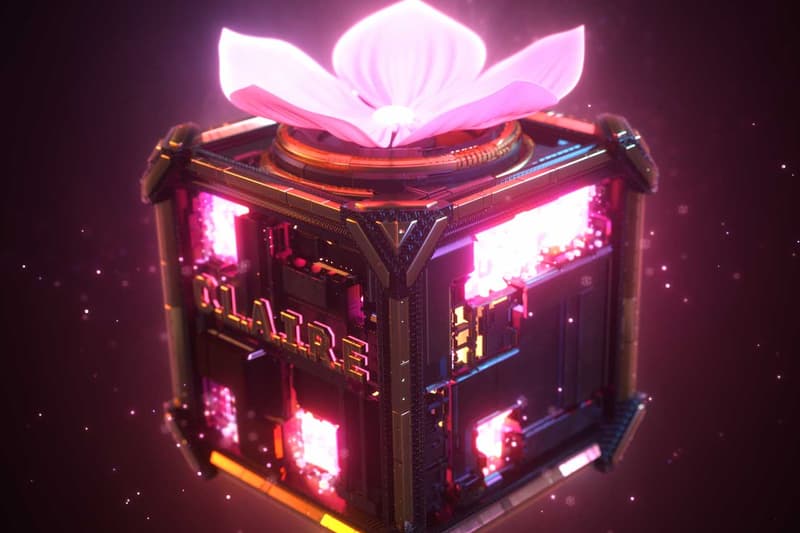 2 of 2
The emerging tech space is at a crucial moment in time, where artificial intelligence (AI) has started to find its way into the mainstream. 
In its current form, AI is being touted as a "productivity" tool, with the AI race between tech giants like Microsoft and Google heating up. Yesterday, Microsoft announced 50+ AI-centric updates during its annual flagship Build conference, including bringing its Bing search engine into ChatGPT. 
This week, artist Claire Silver announced her new Pixelgeist collection on the digital fashion platform, RSTLSS. 
gm :) The @RSTLSSxyz x me digital fashion drop–Pixelgeist–is today! 2pm EST for key holders, 10pm public. 183 works made in early '23 (the style has become a time capsule for the tech!) applied to many silhouettes, some of which are available as physicals. Anybody want a… https://t.co/Dcf2aBauX5

— Claire Silver ? (@ClaireSilver12) May 24, 2023
The collection features never-before-seen artwork from Silver that comes in both artwork and garment form, fusing technology, fashion, and art together as it brings trapped AI souls to life. 
RSTLSS, founded by digital fashion pioneer Charli Cohen, helps on-board traditional IP into the metaverse through curated NFT wearable drops, while giving brands, influencers, and artists the freedom and accessibility to create and sell metaverse fashion through gamified experiences. 
Specifically, each piece features a unique "Pixelgeist" – a digital entity that embodies the essence of an AI soul trapped within a portrait, resulting in stunning digital art pieces that are hauntingly beautiful. 
"Pixelgeist is a true testament to the boundless possibilities of blending fashion, art, and technology," said Charli Cohen, CEO of RSTLSS. "This partnership is not only innovative but deeply personal, allowing collectors to influence the final product. We're excited to push the boundaries of creativity and aesthetics with this collection."
The new Pixelgeist collection features a total of 6 garments – RSTLSS introduced 4 new types, and for the first time, a collaborating artist has designed the silhouettes of 3 of the total six, with each garment uniquely patterned with Silver's artwork. 
With 183 exclusive new artworks created by Silver, the collection is impressively vast, with editions ranging from 1/1, 1/3, 1/6, 1/9, and 1/17 – giving depth and variation to the RSTLSS exclusive.
While the entire Pixelgeist collection is limited to just 2,136 total mints, each artwork will only be available to mint on the RSTLSS desktop site. 
However, the minting process will present collectors with two questions, the answers of which dictate the combination of artwork and garment. The resulting piece, which will be revealed after the entire collection is minted, will be adorned with a random accessory based on the user's answer at the time of mint, making the mint deeply personal for everyone who chooses to participate. 
Early access pre-sale will be available for RSTLESS KEY and RSTLSS X CrypToadz holders, which will also afford holders an exclusive Claire Silver claim. Each garment will come with a rigged RSTLing or Claire Silver avatar, supported and game ready, with the added ability to use the NFT as a PFP.
You can follow RSTLSS on Twitter @RSTLSSxyz and Claire Silver at @ClaireSilver12.
In other news, read about The Hundreds celebrating its 20th anniversary with immersive metaverse launch.