Does Artificial Intelligence Pose an Existential Threat to Humanity?
Dr. Geoffrey Hinton, the former head of AI research at Google thinks so, and just as he issues a warning IBM announces that it may be looking to replace nearly 8,000 human roles with the technology.
Does Artificial Intelligence Pose an Existential Threat to Humanity?
Dr. Geoffrey Hinton, the former head of AI research at Google thinks so, and just as he issues a warning IBM announces that it may be looking to replace nearly 8,000 human roles with the technology.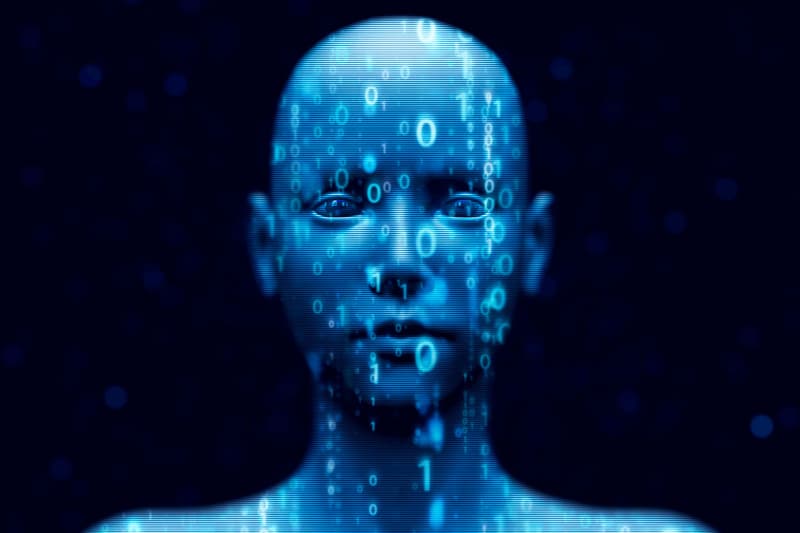 These days, artificial intelligence (AI) can be found everywhere and in everything, from video games to self-driving vehicles, commercial applications, and across the arts.
AI itself and its applications in society aren't new though and have been recorded as being researched as early as 1956 — what is new is the public access to the technology and the rate at which it is advancing, a rate which seems to have some of the most advanced members in the field concerned for the future of humanity.
In an interview with The New York Times, Dr. Geoffrey Hinton, also known as "The Godfather of A.I." shared why he left his role as one of the lead researchers at Google to warn humanity about the dangers that might lie ahead.
"Look at how it was five years ago and how it is now," he said regarding AI tech, adding "take the difference and propagate it forwards. That's scary."
Dr. Hinton also shared that up until recently, Google had acted as a "proper steward" of AI technologies but that since Microsoft's investment in ChatGPT and its implementation of AI in its search engine Bing — Google has felt the pressure to release public-facing product in a competition that is impossible to stop, despite collective calls for a pause in massive AI projects.
Even with letters of warning like those from the Future of Life Institute and the Association for the Advancement of Artificial Intelligence, Dr. Hinton said that "it is hard to see how you can prevent the bad actors from using it for bad things."
While there have been many well-known individuals calling out the risks of AI, including Elon Musk, who seemingly said one thing and did another with the reveal of his own massive AI project — the call from Dr. Hinton is particularly alarming considering his long and storied history in the field.
In the 80s, Dr. Hinton acting as a professor of computer science at Carnegie Mellon University was offered Pentagon funding but turned it down and ultimately left the university for Canada as he is adamantly against the idea of AI on the battlefield.
The professor might also be credited with being one of the driving factors behind one of OpenAI's greatest minds, its Chief Scientist Ilya Sutskever who was a student of Dr. Hinton in 2012.
While in Toronto, Dr. Hinton, Sutskever, and another student, Alex Krishevsky, developed a neural network that could analyze thousands of images and learn to identify common objects. The company and proprietary AI were then acquired by Google for $44 million USD in an auction that is said to have started the race for AI supremacy.
This system is also believed to be one of the cornerstones that has led to the creation of increasingly powerful technologies like ChatGPT and Google Bard.
During his conversation with the Times, Dr. Hinton expressed that he quit his job at Google so that he could openly speak about the risks of AI and quite shockingly shared that a part of him regrets his life's work.
"I console myself with the normal excuse: If I hadn't done it, somebody else would have," he said.
Just a day after Dr. Hinton had shared his thoughts, the CEO of multinational technology corporation IBM, Arvind Krishna, revealed that the company would be looking to replace nearly 8,000 human-operated roles with AI over the next five years.
Of its 26,000 back-end roles, Krishna shared that he "could easily see 30% of that getting replaced by AI and automation over a five-year period."
Additionally, and as first reported by The Washington Post,  Tom Davenport, a professor of information technology and management at Babson College, shared that "almost every job will change as a result of AI," but that "it doesn't mean those jobs will go away."
Sharing more hopeful thoughts, Davenport expressed that when "one task goes away, another task comes along to replace it," and that "humans are pretty enterprising about finding new ways to be valuable."
While the fears and concerns surrounding AI are justified and healthy, a number of them, particularly in the consumer and professional setting appear on the surface to be a knee-jerk reaction to change — along with a natural defense mechanism to remain relevant and in control.
The integration of AI is moving at an unprecedented rate and making its way into nearly every industry. Already AI-generated music is becoming more popular, artificial fashion models have entered the scene, and in the realm of digital art AI has seemingly exploded.
Although regulations may soon be put in place to try and safeguard users, there is no putting AI back in the box. Every day people now have a choice, to either oppose and protest AI in various facets or embrace it, as well as learn to use it to further their own professional and creative potential.
Like any great shift in the world, be it the Industrial Revolution or Information Age, change is usually uncomfortable and unsettling. However, as we enter the Era of AI — it's important to look back on our history and see how other individuals have navigated great change and in so doing, be reminded that humanity is if anything, resilient.
In other news, Italy unbans ChatGPT following updates to privacy disclosures and tools.