Exclusive First Look at New Starcatchers Artwork and Recap With CEO
As the PFP brand, like the rest of the NFT realm, aims to deliver continued value to its community while navigating a turbulent market.
Exclusive First Look at New Starcatchers Artwork and Recap With CEO
As the PFP brand, like the rest of the NFT realm, aims to deliver continued value to its community while navigating a turbulent market.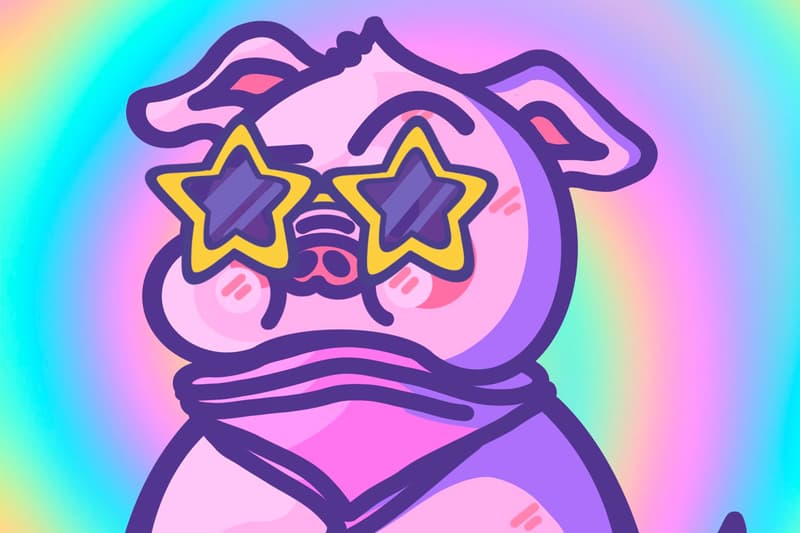 1 of 4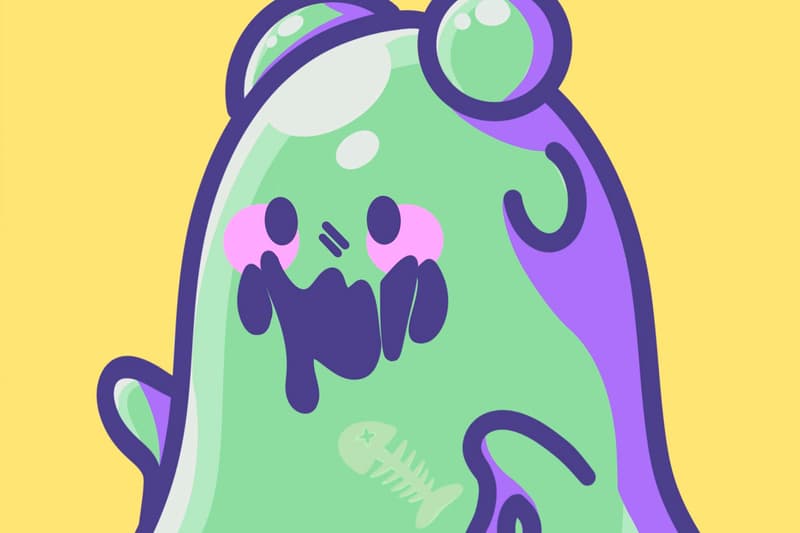 2 of 4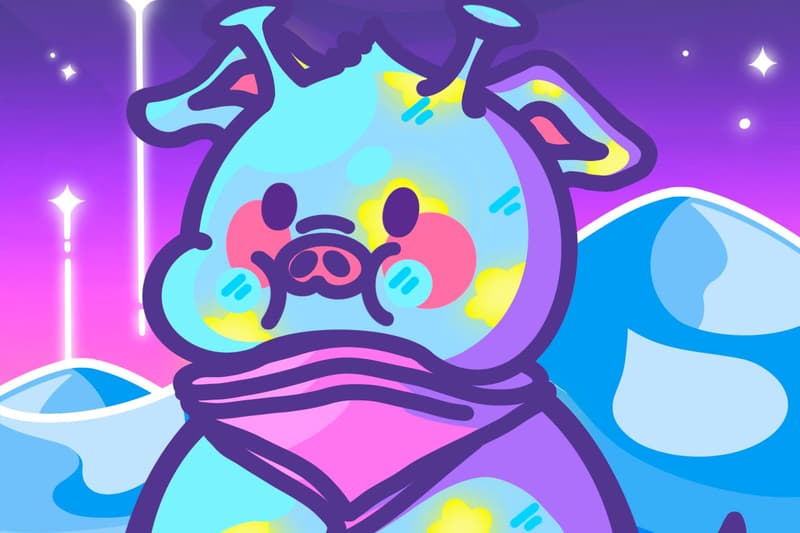 3 of 4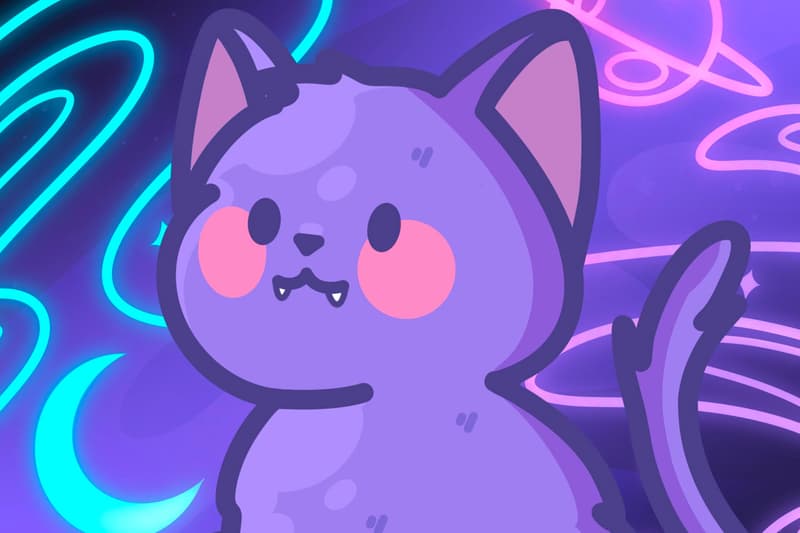 4 of 4
Following the appointment of Michael Tommasiello, aka NY Doorman, as the new CEO of Starcatchers in late 2022, the PFP NFT brand has been up to a lot of exciting things, and despite less-than-ideal market conditions has continued to build up its community.
In an exclusive with Hypemoon, Tommasiello hinted at some big plans the brand has for the future and caught us up to speed on a variety of collaborations, activations, and initiatives the brand has accomplished over the last few months.
Among these efforts include the launch of a clothing collection, a collaboration with Bugatti Group for a luggage offering, continued support of the arts in Web3 through weekly discussions with popular artists, and most recently a collaboration with Hologram.
YOUR STARS ARE ALIVE THANKS TO OUR FRIENDS AT @HologramLabs! We're breaking free from just your twitter PFP!!

✨✨✨✨✨✨✨✨✨✨✨✨✨ pic.twitter.com/P9T7LITIsB

— Starcatchers (@StarcatchersNFT) April 20, 2023
Collaborations with platforms like Hologram are important because they add an extra layer of expression and utility to what might otherwise just be static jpegs.
Hologram, which describes itself as "The Self-Expression Company," brings NFTs to life by using software that tracks anchor points from the face, body, and hands and uses the data to create real-time mapping — allowing holders of various NFTs to use their digital personas online in cases like streaming or live calls.
Partnered with the brand is an ever-growing list of popular PFP projects, including Pudgy Penguins, Cool Cats, Deadfellaz, Miladys, Starcatchers, and more.
"With Hologram, we really wanted to find a way to give our holders more utility with their PFP outside of using it on Twitter, which more and more people are leaving for other platforms," shared Tommasiello.
He explained that "to spend any amount of money on a thing and only be able to use it in a very myopic way seemed counterintuitive to me, especially when you own said IP (intellectual property). Hologram offered us an elegant solution, which was to take all the 10K pfps and turn them into 3D stars that our holders can now use in content creation across various landscapes."
Tommasiello Talks Past, Present, and Future
Past
When asked what inspired him to step into the role of CEO, Tommasiello enthusiastically responded "The COMMUNITY!"
Further explaining, he shared that "I was a holder since day one and was fortunate enough to connect with Maurice [the brand's founder] early on and watched him navigate the space and get the project off the ground and was incredibly inspired to see him work and knew this was someone I wanted to align myself with, which fortunately a few months later I was able to do when we came on board to help with community events, comms, etc."
He added that "from there when the opportunity presented itself to take on a more active role with the brand it was a no-brainer."
Although, since stepping into his new role, Tommasiello, the community, and the entire Web3 space have entered into turbulent times, with market conditions declining and NFT trading volume seeing all-time lows.
Sharing how he's navigated these aspects, Tommasiello said "navigating a market that's constantly trending down, especially when you're in constant communication with the people who it directly impacts the most is hard. We're all constantly trying to do our best for the community and build with them in mind as well as trying to find ways to deliver value but the reality of the situation is that we're operating in a space that has very few rules or boundaries, and as a result it's constantly in flux."
He added that "from the regulatory standpoint to financial, every day in Web3 is a rollercoaster with new challenges, which of course comes with a new industry. All we can do is continue to show up for our holders and community that shows up for us every day and continue to build and bring them as many opportunities as we can."
Present
When it comes to opportunities, one big focus of the brand, like many other PFP ecosystems, is providing value through partnerships. Sharing some insight into the thesis behind this aspect, the CEO said that "we fundamentally believe that the projects in the space that will be the most successful are the ones who align themselves with projects that add another layer of value for their holders," adding "it's impossible to do everything yourself, so very early on we had a plan of doing community outreach within the greater Web3 space to see what different people were doing in different verticals."
Sharing an example of recent collaborations, Tommasiello said that "with Bugatti Group, we found a partner who had ample experience in the Web2 space building out tour merch for bands like BLACKPINK that were getting into Web3 and offered a custom solution to our holders to be able to rock their IP in different ways."
He also noted that Starcatchers is "looking over at our friends at Bored Of Directors, who have created an amazing ecosystem with the IP of apes they have licensed and subsequently been able to turn into physical merch that is now sold in stores across not just the internet but the world."
Tommasiello expressed that the NFT space hangs in a delicate balance right now, between losses for many who invested at local highs and also beneficial opportunities for newcomers, in that they can discover affordable entry points. In his opinion, this is why partnerships and collaboration are crucial aspects of driving value to a community. Expressing that "creating your own brand with the IP you purchased only serves to strengthen the overall brand and vice versa."
Future
When asked what's to come for the Stars, Tommasiello said, "we're always cooking up something!"
In recent months, the brand has been actively pursuing more exposure to the Web3 art scene, in an effort to bring both the PFP and crypto art worlds closer together. "From our weekly spaces with prominent artists like Batzdu to conversations we're having with other artists, I constantly ask myself, what would a star look like if so and so were to design it?" shared Tommasiello.
He added that "another thing we're really leaning into are experience-based rewards and utility. One of our biggest superpowers is really to put together great experiences and thankfully our network allows us to offer those experiences to our community." In the most recent example of these experience-based rewards, the brand gave away an all-access Coachella pass to a lucky holder, who was able to see Blink 182 from the front row.
In a word of alpha to Hypemoon, and something the brand has been hinting at for some time, Tommasiello shared that "we'll be introducing a way to change Stars without diluting the collection and introducing more Stars. This means that in the next few weeks, holders will be able to participate in a re-roll of sorts where they'll be able to burn not just for new traits but potentially to unlock new classes of Starcatchers."
He added that "we want to continue to iterate and innovate without adding another collection or more Stars to the ecosystem, so we found a fun way for everyone to update their Stars and through that, become eligible for specific rewards that can be anything from music festival experiences to dining and travel."
Tommasiello shared that more on the re-roll will be released in the coming weeks but that the brand has tapped a variety of its Web2 partners to help curate the lives of the Starcatchers community — in the meantime, you can view the first look at the new art in the gallery above.

Related exclusive, NY Doorman shares the power of friendship and community in Web3.