Find 'Sanctuary' in Latest Immersive Work From Ryan Koopmans and Alice Wexell
A continuation of their series 'The Wild Within,' a body of works that brings new life to awe-inspiring abandoned structures that have nearly been lost to time.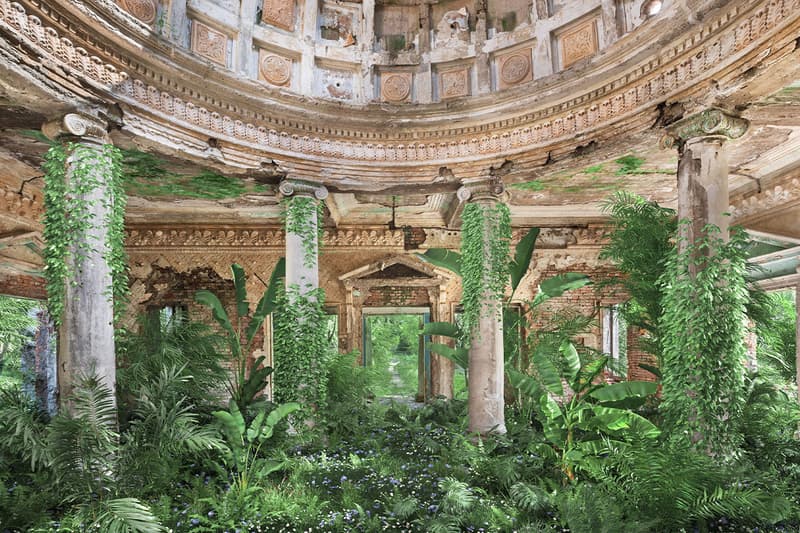 1 of 5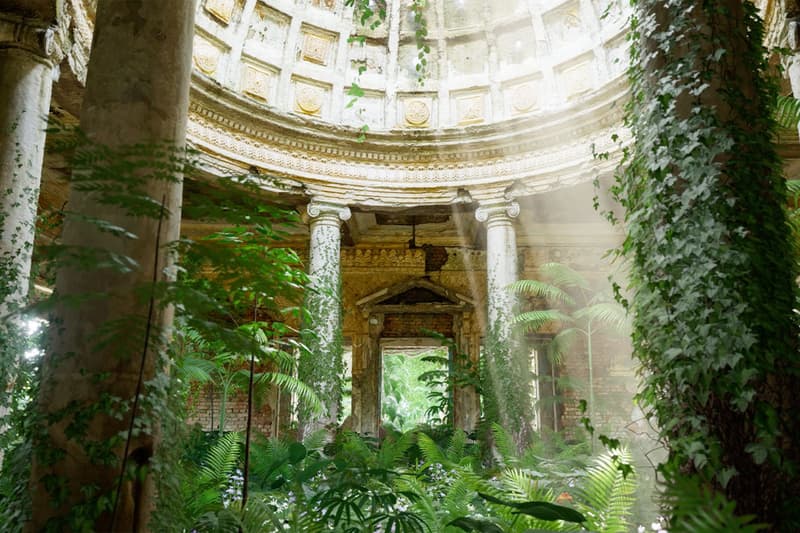 2 of 5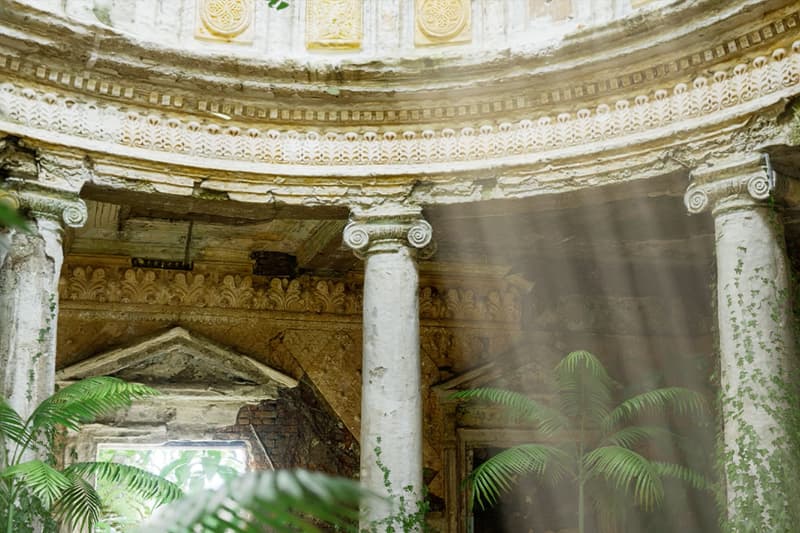 3 of 5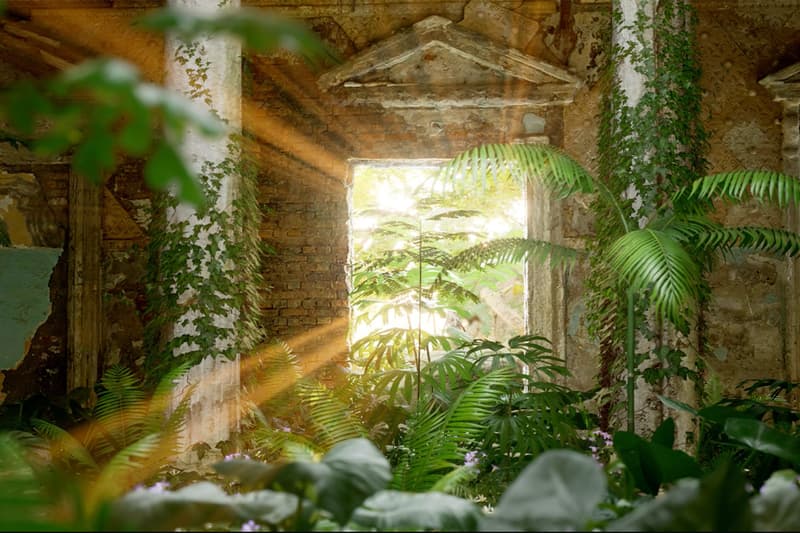 4 of 5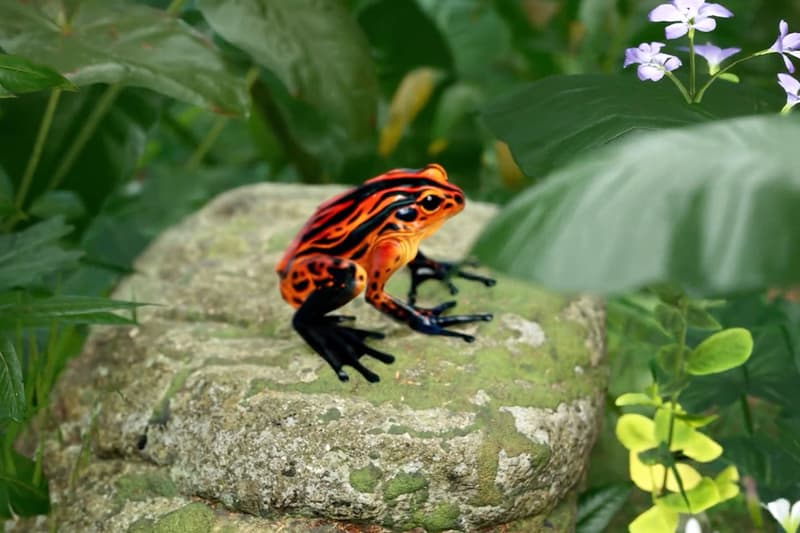 5 of 5
Quite possibly one of the best parts about the advancement of technology in recent years, and the world of Web3, is the opportunity to experience art in nearly unimaginable immersive settings — as seen in the latest work 'Sanctuary' from Ryan Koopmans and Alice Wexell, part of their ongoing project 'The Wild Within.'
Together in March of 2021, Koopmans and Wexell entered the Web3 space together, minting 'Hollow,' the first chapter of their project, consisting of 13 works all collected through SuperRare.
While the two made their debut in Web3 roughly two years ago, they have been professionally shooting for much longer. Koopmans has been a professional photographer for over 15 years, with his partner Wexell joining him to shoot the country of Georgia for the last six years — a site they have revisited for their latest work.
gm

Out Now!

The new piece 'Sanctuary' brings an abandoned historic building back to life by combining photography and animation to create a surreal, meditative, moving architectural space.

See the work here https://t.co/J2vFhAF2sS

?Direct link to the immersive space and more… pic.twitter.com/mgmVjaRYyA

— Ryan Koopmans (@ryankoopmans) May 3, 2023
Discovery
In a conversation with Hypemoon, Koopmans shared how he and Wexell first came across 'Sanctuary' in Georgia years ago and why it was worth revisiting to shoot for their latest work.
"Around seven years ago, I began my photographic exploration of the country of Georgia, spending considerable time in the small town of Tskaltubo," he said, adding "as I researched this location and the unique history of its surroundings, I discovered images of a building that stood out to me. This building eventually became the structure depicted in the piece 'Sanctuary.'"
Koopmans explained that "over the past six years, my partner Alice Wexell and I have returned to Georgia to capture the grandeur of these buildings, resulting in our ongoing project, The Wild Within."
The artist expressed how 'Sanctuary' is a remarkable fusion of Roman and classical-inspired architecture, noting that to his knowledge it had not yet been extensively documented by other photographers, presenting a unique opportunity for himself and Wexell.
"Once I located it, I journeyed there to explore the structure and was struck by the visceral sound of dripping water echoing through the building and the humid decay of the walls."
He shared that one of the most intriguing aspects of the building was that "it appeared as if it could have existed in ancient Rome or a similar setting, yet it was situated in the countryside of an exciting, still relatively unknown part of a country."
Koopmans explained that "as with many buildings in rural Georgia, farm life is entwined with existence," and that he found it fascinating to see various animals from cows to goats wandering through the structure. He added that "the combination of these elements adds interest and depth to the stories we experienced when capturing images of this location."
Speaking on the challenge of discovery, as well as selecting the right structure to further explore and shoot, Koopmans said that "creating this type of work is always an exciting and positive experience, despite the many challenges that come with it."
He explained that "one of the main characteristics of the structures I focus on is their inherent scarcity," and that "it can be challenging to find buildings that meet the conceptual and aesthetic qualities I am looking for, and even when I do find them, they are often at risk of having been destroyed by arson, looting, or simply the effects of time and weather — therefore, researching, traveling to, and exploring these structures is all part of the adventure."
Process
Speaking on the process of developing an elaborate work like 'Sanctuary,' Koopmans shared "to create the photogram model, I capture thousands of high-resolution images with the future in mind. As technology advances, the model can be updated to reflect higher resolutions."
However, before shooting even takes place, he explained that "a significant amount of research goes into understanding the history, social, and cultural context of these buildings. It is essential to experience the actual place on the ground to truly understand the work and why I am compelled to create it."
Koopmans shared that the process involves roughly seven major steps, research of the location of interest, travel to the identified location, extensive photographing of architecture, use of digital tools to transform images to the third dimension, implementation of virtual foliage, light, movement, and atmospheric elements.
From there, he added that the work is filtered down to only the highest quality examples for minting and that the last step includes connecting with like-minded collectors and artists who share a long-term vision of digital art and the future of the space.
"The artworks are imaginative scenes based on photographs of existing abandoned buildings throughout the world that we've researched, traveled to, and then photographed. Then animated plants, light, structure, and sound are added to create a moving artwork that seamlessly loops, as if suspended in time," Koopmans explained.
Providing an example of how much of a time investment these works are for himself and Wexell, he shared that "The Wild Within genesis chapter is set in the town of Tskaltubo, Georgia, photographed over 8 years with multiple trips to the country," adding that "the town of Tskaltubo was once a popular spa town during the Soviet Union. Upon the collapse of the USSR, the town's ornate architecture fell into disrepair and the structures began to deteriorate."
Koopmans further expressed that "the time-intensive process of securing access, learning from locals, and understanding the contextual nuances of the subject matter is a crucial aspect of pre-production for this work."
The artist shared that he and Wexell will sometimes spend weeks or months on end in a region, overcoming diverse terrain in their search for forgotten sites. As for equipment, Koopmans shared that they use specialized lenses to photograph "architectural interiors and structures that align both conceptually and aesthetically with our thesis."
The process of creating this piece involved photogrammetry of a building that @alicewexell and I traveled to Georgia specifically to photograph.

I'd briefly scouted the location some years back, but the conditions were not optimal to get the type of images that I wanted. pic.twitter.com/Egzz1cFgEF

— Ryan Koopmans (@ryankoopmans) May 3, 2023
Only once these intensive processes are complete do the artists return to the studio, where they "transform the visuals into 3D environments where animated plant life, light, structure, and sound are implemented. Adding digital foliage emphasizes the concepts of nature's revival, its relationship to human-made structures, and the passage of time," shared Koopmans.
New Life
Sharing the core theme and thesis of the ongoing series and most recent work, Koopmans said "The Wild Within is a series of digital artworks that bring new life into abandoned buildings from a bygone era. Based on real-world physical spaces, an animated rebirth into a digital realm has been created."
He expressed that "the results are a surreal collision between the past and future, natural and manmade, physical and digital, and the real and imaginary. The aim of the artwork is to create a sense of surreal tranquility whilst referencing the themes of architectural history, urban exploration, and the resurgence of nature. Many of the buildings depicted in The Wild Within have been demolished in recent years, further emphasizing the theme of time passing in the cycle of growth and decay."
With this body of work requiring a significant amount of time, resources, physical and creative output, we asked Koopmans what one of the most rewarding aspects of the realization of 'Sanctuary' was, to which he replied — "'Sanctuary' has been our ability to create an immersive virtual experience that transports the audience into the same world that we have explored over the years, combined with our imaginative perspective."
He added that "from the beginning of our project, we believed that our subject matter was a perfect fit for an immersive virtual experience, and we're thrilled to have partnered with Wildxyz to make this a reality. Furthermore, we're proud to know that through the process of creating this work and preserving it on the blockchain, we have in a sense immortalized the buildings we have explored visually."
In a closing thought, Koopmans said "these structures, which are crumbling in real life, are now preserved for years to come. Whether displayed as high-quality prints or viewed on a high-resolution screen, seeing the final artwork is a special feeling, knowing not only what went into creating the work, but also the rich history behind the place."
Experience 'Sanctuary'
While a trip to Georgia may not be on your immediate to-do list, Koopmans, Wexell, and Wild have made 'Sanctuary available to viewers through a variety of different mediums and immersive experiences.
The work can be viewed in a digital gallery setting, further explored as an immersive space, collected as a one-of-one NFT, and for those who bid during the auction and are holders of a Wild Oasis pass — collected as a physical gallery quality print.
While this write-up has hopefully given you a greater appreciation for the latest work from Koopmans and Wexell, there is nothing like experiencing Sanctuary for yourself. Should you visit within the next week, keep your eyes and ears open for an orange frog, it may just have a free-to-claim gift for you.
Elsewhere in art, YuYu's "GAG" exhibition unveils in Paris: a bold and provocative critique of modern society's power dynamics.