Magic Eden Users Can Now Earn SOL for Buying and Selling NFTs
A move that could potentially spark the emergence of similar structures from other leading NFT marketplaces.
Magic Eden Users Can Now Earn SOL for Buying and Selling NFTs
A move that could potentially spark the emergence of similar structures from other leading NFT marketplaces.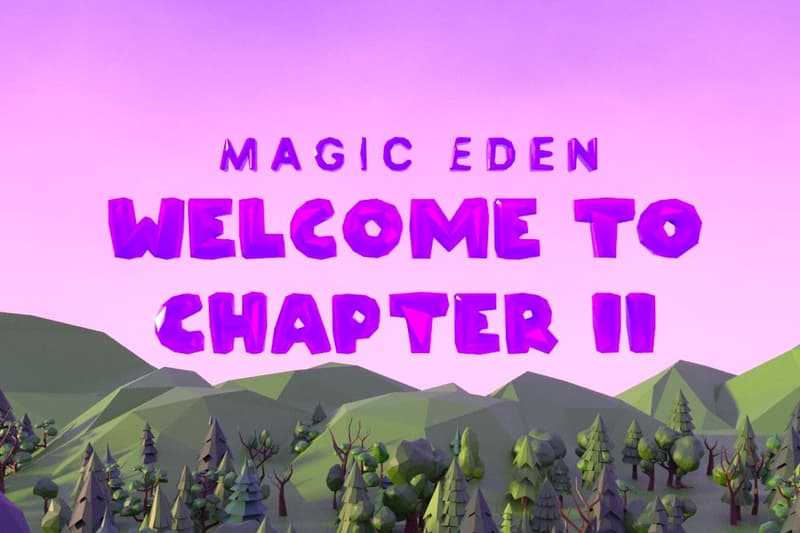 Multi-chain NFT marketplace, Magic Eden, known for being a leader in Solana-based transactions, has announced some major updates, including new fee structures, compatibility, and token aggregation.
Users are now able to buy and sell Solana-based NFTs from across a variety of different platforms, all on Magic Eden. To incentivize the use of the new aggregation tool, Magic Eden revealed a limited-time offering that awards SOL to buyers, sellers, and Automated Market Maker (AMM) users.
Welcome to Chapter II. It's time to make some changes.

Starting today we are:
✅ Launching NFT aggregation on Solana
✅ Embracing composability
✅ Offering -0.25% maker fee on ME for a limited time. Now you can earn SOL when your offers are accepted & listings are sold! ?? pic.twitter.com/3b0QXal4re

— Magic Eden ? (@MagicEden) May 24, 2023
With the introduction of NFT aggregation, Magic Eden users now have the convenience of viewing and purchasing listings from multiple marketplaces within the platform, an integration that Magic Eden says streamlines the NFT buying experience, and provides a centralized hub for users to explore and acquire digital assets.
Additionally, Magic Eden has implemented features to enhance composability, making it easier for users to manage and update all their listings. The platform now offers real-time floor prices and collection statistics, ensuring users have access to the most up-to-date information when making buying or selling decisions.
Quite possibly the biggest reveal of all is the new fee structure, that awards active users with SOL. While marketplaces and aggregators have been known to launch airdrop tokens like $Looks and $BLUR, the move by Magic Eden marks one of the first times users will be rewarded cryptocurrency during their transactions — as opposed to an airdrop or fee discount after the fact.
While the awarded amount is relatively small for the average user (-0.25% per transaction), the offering also extends to the platform's AMM, a place where users can create, update, and manage liquidity pools. As an example, users buying, selling, or using a double-sided AMM pool can make 1 SOL for every 400 SOL in volume — which roughly equals $20 USD for every $8,000 USD.
What's more important than the monetary value of the reward is the precedent that it sets for the industry, something Magic Eden is very familiar with, having in the past been one of the first major marketplaces to adopt 0 percent royalty fees, a feature that is now a permanent option on its platform.
As seen in the concerns from Crypto Twitter regarding Ledger's attempted move to fractional seed storage, small steps can have large outcomes, whether they were intended or not. While in the case of Ledger, users were mostly concerned with the provider approaching what they saw as a slippery slope, Magic Eden's move to provide limited-time rewards could also have a snowball effect that sees other platforms adopt a similar structure.
All this being said, the former was seen to potentially have negative consequences, while the move by Magic Eden has been received positively by the broader NFT community.
These latest updates from the platform could very well mark a new chapter for not just itself but the entire NFT ecosystem. Between its NFT aggregation, emphasis on composability, and experimental fee structure, Magic Eden aims to position itself in a way that empowers both creators and collectors — it also hinted that more updates are on the way soon.
In other news, 0N1 gears up for a triumphant return under new leadership.