Microsoft Widens Gap in AI Race Against Google, Bing to Come Into ChatGPT
Teasing 50+ AI-related updates during its Build Conference, which includes bringing Bing to ChatGPT, Windows Copilot, and more.
Microsoft Widens Gap in AI Race Against Google, Bing to Come Into ChatGPT
Teasing 50+ AI-related updates during its Build Conference, which includes bringing Bing to ChatGPT, Windows Copilot, and more.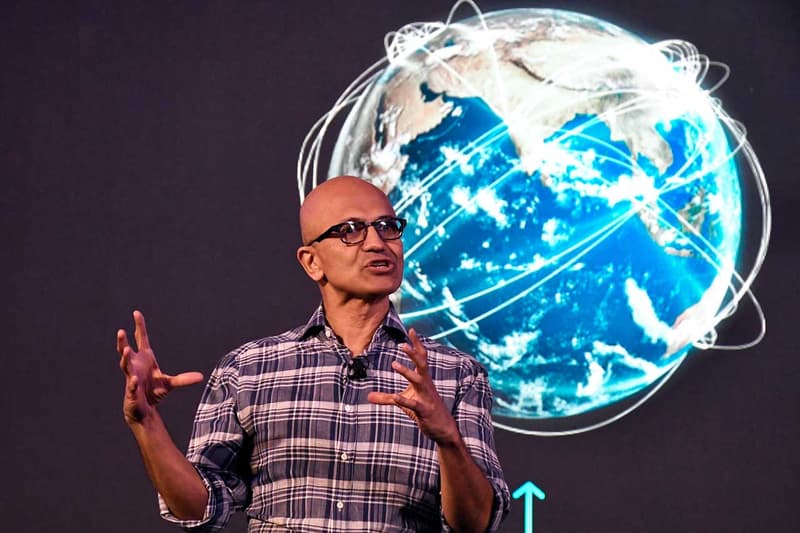 1 of 2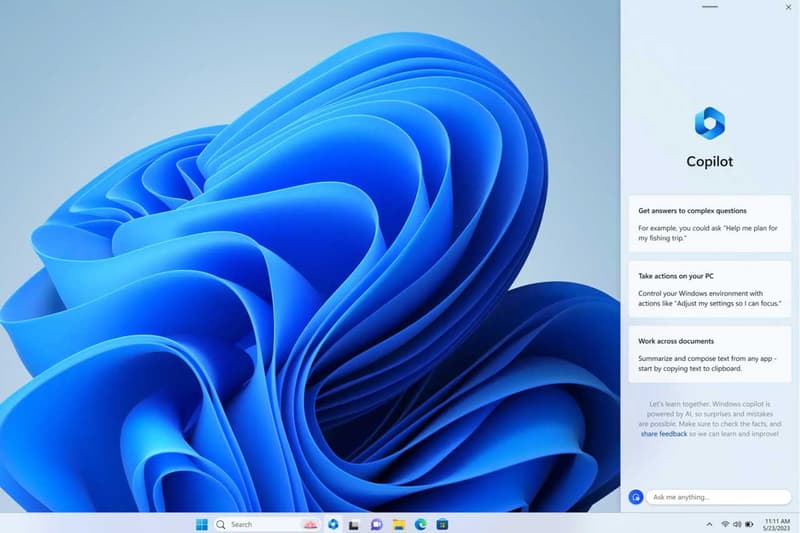 2 of 2
Since OpenAI unleashed ChatGPT onto the world last November, the internet has been on a fast-paced, intellectually stimulating rollercoaster, as the industry has watched two of the world's largest tech brands — Google and Microsoft — aggressively go back-and-forth on who can outdo the other when it comes to better AI integration and success.
And right now, the AI race has only just begun, as Microsoft just held its annual Build conference on Tuesday, revealing more than 50+ updates for its developers in the realms of AI and data analytics.
We're announcing more than 50 updates for developers at #MSBuild, from bringing Bing to ChatGPT, to Windows Copilot, to a new Copilot Stack with common extensibility, Azure AI Studio, and Microsoft Fabric, a new data analytics platform. https://t.co/lyBsZdeBi4

— Satya Nadella (@satyanadella) May 23, 2023
In January, Microsoft announced its extended partnership with OpenAI to accelerate AI breakthroughs, followed by an all-new, AI-powered Bing search engine and Edge browser in February that the company says will help transform the largest software category in the world – search. 
During this year's Build conference, Microsoft CEO Satya Nadella showcased how AI is already redefining what and how developers build, while also demonstrating how AI is changing the future of work, according to Tuesday's blog post.
Microsoft Bing is Coming to ChatGPT
In helping expand out the Bing ecosystem, Microsoft also revealed the added support Bing will provide for plugins, including Expedia, Instacart, Kayak, Klarna, Redfin, and Zillow. 
Having said this, perhaps the most exciting aspect from Microsoft's newly announced suite of AI tools is that Bing will be coming to ChatGPT as the "default search experience."
Bing + ChatGPT ?

Search grounding in Bing is coming to ChatGPT! #MSBuildhttps://t.co/4ZYbtiEyXg pic.twitter.com/qxTMDdPnxX

— Microsoft Edge Dev (@MSEdgeDev) May 23, 2023
In providing more up-to-date answers with access from the web, ChatGPT will supposedly now have a "world-class search engine" built-in, where answers are now grounded by search and web data, with citations so users can learn more – all from within the chat itself. 
However, this new feature is only rolling out to ChatGPT Plus subscribers beginning on May 23, and will be available to free users soon, assuming they enable a plugin. 
We're announcing more than 50 updates for developers at #MSBuild, from bringing Bing to ChatGPT, to Windows Copilot, to a new Copilot Stack with common extensibility, Azure AI Studio, and Microsoft Fabric, a new data analytics platform. https://t.co/lyBsZdeBi4

— Satya Nadella (@satyanadella) May 23, 2023
The tech conglomerate spent a great deal of time expanding upon two major concepts – copilots and plugins. 
Developers Now Have "One" Platform to Build Interoperable Plugins
Microsoft will be adopting the same open plugin standard that OpenAI first introduced for ChatGPT, which enables interoperability across ChatGPT and the breadth of Microsoft's copilot offerings. 
In other words, developers will now be able to use one platform to build plugins that work across both consumer and business mediums, including, but not limited to ChatGPT, Bing, Dynamics 365 Copilot, and Microsoft Copilot.
For those new to these emerging tech conversations, plugins are tools first introduced for ChatGPT and Microsoft's Bing search engine, which help augment the capabilities of AI systems, enabling them to interact with application programming interfaces (APIs) from other software and services to retrieve real-time information, incorporate company and business data, and perform new types of computations while safely taking action on a user's behalf. 
Plugins essentially serve as a "bridge" between a large language model that was trained on public data from the internet and all the data that a company may keep privately about its benefits. 
That plugin gives the copilot access to those files when it answers a question from an employee at a company, serving as the bridge between a large language model and a website (or back-end system) that a company uses to book business travel – enabling the copilot to make arrangements for a salesperson's trip to San Francisco that comply with the company's internal travel policy.
Copilots, on the other hand, are applications that use modern AI and large language models to assist users with complex cognitive tasks – writing a sales pitch, catching up on a missed meeting, planning a themed dinner party, or even generating images for a presentation.
"You may look at Bing Chat and think this is some super magical complicated thing, but Microsoft is giving developers everything they need to get started to go build a copilot of their own," said Kevin Scott, Microsoft's Chief Technology Officer. "I think over the coming years, this will become an expectation for how all software works."
Introducing Microsoft Copilot
Microsoft first introduced the concept of a "copilot" almost two years ago with GitHub Copilot, an AI pair programmer that helps developers with writing code. This year, Microsoft rolled out copilot experiences across its core products and services – from AI-powered chat in Bing to Microsoft 365 Copilot, GitHub Copilot X, and more. 
Part of Tuesday's announcements during Build included an expansion of Microsoft Copilots, which includes Windows Copilot, among others, that also include a suite of new features that will help developers build their own copilots and next-gen AI applications. 
Built on the same foundations as Bing Chat, Windows Copilot is a new direct integration into Windows 11, which will be available to open and use from the taskbar across all installed apps and programs. 
The Copilot AI assistant that will be added to Windows 11, is similar to the Copilot sidebars we've seen in Edge, Office apps, and of course, GitHub. 
"Once open, the Windows Copilot sidebar stays consistent across your apps, programs, and windows, always available to act as your personal assistant," explains Panos Panay, Microsoft's head of Windows and devices. "It makes every user a power user, helping you take action, customize your settings, and seamlessly connect across your favorite apps."
So, how will Windows Copilot affect you as a user?
It can summarize the content and files you're looking at within your respective installed apps and programs, rewrite it, and even help break it down so you understand it. It closely mirrors the dialog box in Bing Chat.
While it won't directly replace the Windows 11 search bar, it is a separate Copilot button (like the dedicated Cortana space on Windows 10 taskbar). 
It will act as a "personal assistant," allowing you to make a number of requests, including adjusting the computer's settings and other actions that impact your PC's productivity and overall performance. 
"Today's world is awash with data, constantly streaming from the devices we use, the applications we build and the interactions we have. And now, as we enter a new era defined by AI, this data is becoming even more important," the blog post reads in part. 
Windows Copilot will begin public testing in June before rolling out to current Windows 11 users. 
Expanding the Plugin Ecosystem
This expansion of the plugin ecosystem will also allow developers to create, test, and deploy their own plugins that can eventually be deployed for use with Microsoft Copilots, such as allowing for Microsoft 265 Copilot to access the company's contracts with customers and vendors in order to ask questions about how certain legal issues were handled in the past. 
In short, this would require the developer needing to connect the Microsoft 365 Copilot with the private database of legal files, which requires confidential documents to be encoded, indexed, and stored in such a way that can be searched (think OCR searching). 
"That's a pattern of how you would load information into the model," said John Montgomery, Microsoft corporate vice president of program management for the AI platform. "And that's where plugins come in. What a plugin does is it says 'Hey, we want to make that pattern reusable and set some boundaries about how it gets used.'"
More than 50 plugins from partners will be available for customers as part of the early access program, including Adobe, Thomson Reuters, Atlassian, ServiceNow, Moveworks, and Mural. 
Pushing for Responsible AI
Turning to conversations on responsible AI and its governance, Microsoft also launched Azure AI Content Safety, which is currently in a "preview" stage, in addition to other security mechanisms that will help ensure that developers carry out their responsibilities of ensuring these tools render accurate, intended results — rather than biased, sexist, racist, hateful, or otherwise violent or harmful prompts.
For example, Microsoft Designer and the Bing Image Creator will both give users the ability to determine whether an image or video was actually AI-generated by tracing its origins through cryptographic methods that will be able to flag AI-generated media using metadata about its creation.
In other words, this would help guard against instances like this week's fake image of an explosion near the Pentagon going viral, from happening.
On May 22, the fake image was allegedly created with AI and tweeted out by a "verified" account pretending to be Bloomberg News, called "Bloomberg Feed," with the image caption reading: "Large explosion near The Pentagon Complex in Washington, D.C. — Initial report."
While the image was later confirmed to be fake, it unfortunately sent the U.S. stock market plummeting nearly
The incident only adds fuel to the fire following Twitter CEO Elon Musk's nationally controversial and new "account verification" policy that leaves an open door for imposters to buy their way into a blue check, regardless of who they might be.
In other news, read about OpenAI's warning on 'superintelligent AI' and its thoughts on AI governance.