Steve Aoki Launches IDOL III, a State-of-the-Art Music Player JukeBox for Web3
Shifting the conversation on how users want to experience music in these virtual worlds.
Steve Aoki Launches IDOL III, a State-of-the-Art Music Player JukeBox for Web3
Shifting the conversation on how users want to experience music in these virtual worlds.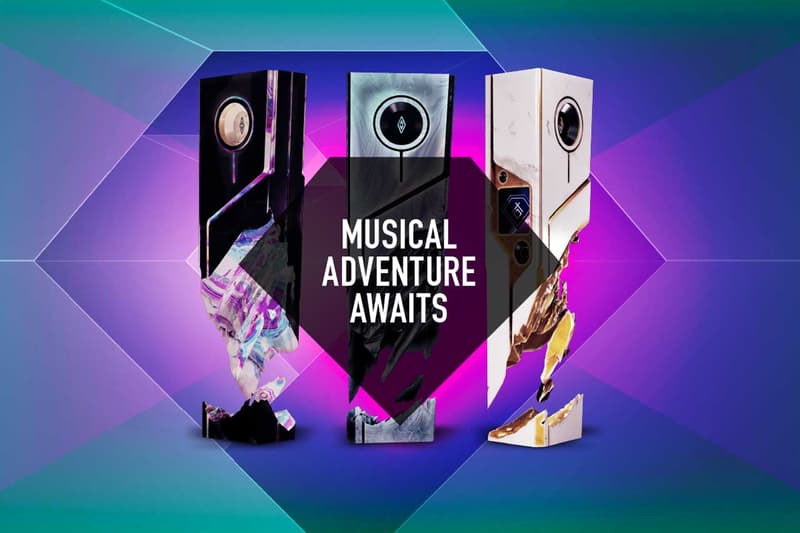 1 of 2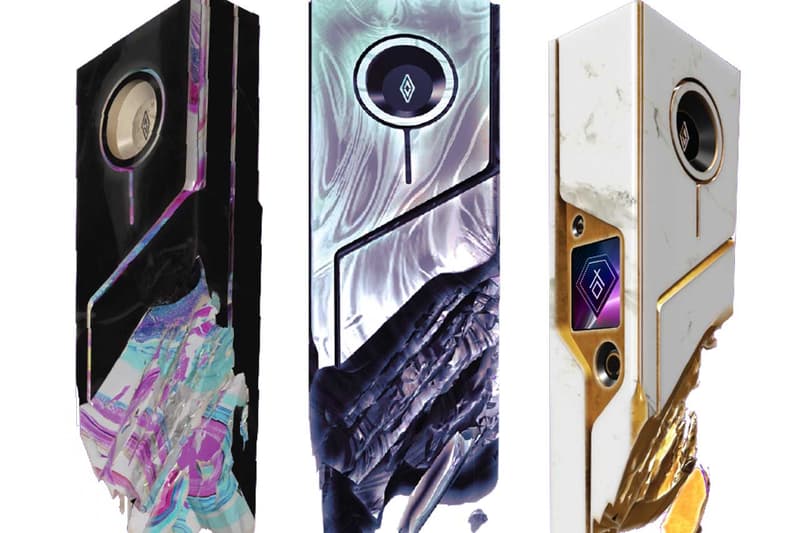 2 of 2
Web3 now offers users a unique, immersive way to experience fully-licensed music in the metaverse through a new state-of-the-art music player jukebox. 
Designed by 2X GRAMMY nominated DJ and producer, Steve Aoki, the IDOL III features a pre-installed, one-of-a-kind mix featuring 12-tracks from Aoki's Dim Mak record label, in collaboration with RELICS.xyz. 
The IDOL III, according to a press release, will be offered as an open edition on RELICS.xyz to music fans who hold a Web3 music token – check here to see if you own one of these tokens – in addition to a select group of collectors to both Aoki's and RELICSxyz's work. 
RELICSxyz's GENESIS IDOL, which is now sold out, along with over 150 NFTs of the IDOL II by Raf Grassetti, sold in a collector-only open edition drop in March 2023. 
"When designing the IDOL III we wanted something that would fit comfortably in the Sky Pod space but would also challenge expectations since we didn't have the limitations of physics to hold us back," said Steve Aoki. "We are using the Metaverse to help us accomplish something we wouldn't otherwise be able to do and as always, are focusing on a community first approach" 
Aoki, who has been at the forefront of NFT collaborations, has generated over $4 million USD with the launch of his first NFT – the Dream Catcher series. 
He also co-created the first blockchain-based episodic series, Dominion X, partnering with Sotheby's on their Contemporary Curated series, in addition to comic book legend and Spawn creator, Todd McFarlane, to create the OddKey marketplace on Solana which enables comic artists to freely showcase and sell their original digital artwork. 
Through A0K1VERSE, which is powered by Passport, Aoki brings his fans into both virtual and real-world experiences. 
Mike Darlington, co-founder of RELICSxyz, believes that the IDOL III is "a game-changer for the music industry and the Metaverse. By offering immersive audio experiences and cutting-edge music collectibles, fans can now access and enjoy their favorite artists' work in a completely new and interactive manner." 
RELICSxyz is a project born out of a desire to streamline art and culture through fostering partnerships with ethical record labels, talented visual artists, established musicians, gaming studios, and other Web3-centric brands. It enables audiences to represent themselves with a theme song throughout the metaverse by utilizing full-length, complete copyright licensed, digital audiovisuals. 
Darlington added that "partnering with [Aoki]…has been an incredible experience. Together, we're unlocking a new era of music collectibles and immersive audio experiences in the digital realm."
The IDOL III will begin minting on May 17th, rolling out in three phases:
Phase I, which kicked off on Wednesday, enables all A0K1VERSE and RELICSxyz holders to mint.
Phase II, which kicks off on Thursday, May 18, enables all music NFT holders to mint, while Phase III will enable Ultraviolet, Phantom, and Prizm holders to also mint on Thursday for free. 
The PUNX Collective
Last month, Aoki and fellow renowned EDM DJ 3LAU, who also goes by Justin Blau, teamed up as they dropped their first single "Concentrate" under their collaborative Web3 music project, PUNX, which leverages CryptoPunks intellectual property. 
The single included audio-visual art that was made available through Blau's music rights marketplace, Royal, in efforts to better streamline the democratization of song ownership.
As part of last month's drop, PUNX gave away 50 percent of the song's streaming royalties to 99 randomly chosen people – CryptoPunk, A0K1VERSE, and Passport holders. 
Royal, which launched in May 2021, is a music rights marketplace that enables individuals to have a one-stop-shop to invest in music, while simultaneously allowing them to easily purchase and sell digital assets. 
The music-tech startup raised $55 million USD in funding in November 2021, led by a16z, Coinbase Ventures, Paradigm, and a host of other musicians including Nas and The Chainsmokers.
In other news, read about Tuned Global and Revelator helping track Polygon-based music NFTs.