The Sandbox and Cipriani Collaborate To Bring Hospitality Heritage to the Metaverse
Experiences include a masquerade ball, fashion shows, concerts, and opportunities for users to immerse themselves in the streets of Venice to learn more about its rich history.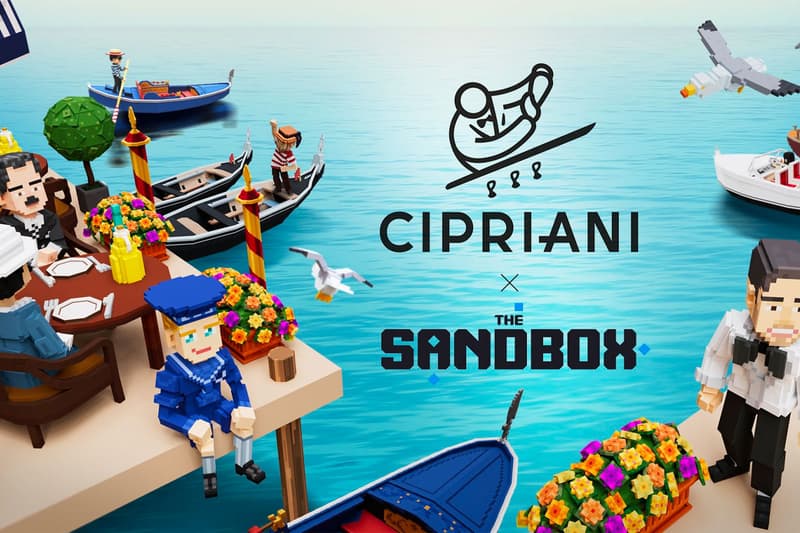 The Sandbox, one of the leading metaverse platforms in Web3 has announced its latest collaboration, one that brings world-class hospitality heritage to the digital realm.
Through a partnership with Cipriani, a 92-year-old restaurant turned iconic hospitality firm, The Sandbox aims to deliver various interactive experiences through a dedicated LAND located in the Galleria neighborhood.
To begin with, experiences are said to include a masquerade ball, fashion shows, concerts, and opportunities for users to immerse themselves in the streets of Venice to experience its rich history.
Today, Cipriani is a highly esteemed name in the world of hospitality but like most great brands, it came from humble beginnings. In 1931, Giuseppe Cipriani launched a small restaurant in Venice, known as Harry's Bar.
During the early years, it existed on the first floor of an abandoned rope warehouse, off of a dead-end street in Piazza San Marco, and spanned only 50 square meters. Harry's would be the spark that ignited a brand that has been passed down over three generations.
The success of Harry's is thanks to Giuseppe's attention to detail, as he would meticulously curate furniture, glasses, cutlery, and more for the space. Over time, Harry's Bar became a place where writers, painters, artists, aristocrats, and royalty would meet to enjoy a now-famous Bellini cocktail.
Remaining unchanged since its inception, the restaurant has now become a National Landmark, and while it has often been imitated it has never been reproduced. That being said, as part of Cipriani's partnership with The Sandbox, Harry's Bar, for the first time, will be replicated as a digital space so that users can experience its famous atmosphere.
In the 92 years since the creation of Harry's and with three generations of Cipriani family members leading the growth, Arrigo, Giuseppe, and his sons Ignazio and Maggio, the family name has developed into an internationally recognized hospitality brand.
Included in its ecosystem are restaurants, landmarked event spaces, hotels with residential, luxury rooms and suites, as well as private membership clubs around the world including — namely in Venice, Milan, New York, Miami, Los Angeles, Mexico City, Dubai, Abu Dhabi, Hong Kong, Monte Carlo, Ibiza, Marbella, Riyadh, Las Vegas, Istanbul, and Doha, with several new locations being developed.
The family says its timeless values of love for service, lack of imposition, quality of products, and luxury in simplicity are still as valid today as they were in 1931.
The Sandbox COO and Co-Founder, Sebastien Borget, expressed his enthusiasm over the collaboration, noting the unique opportunity to incorporate diverse cultures into the metaverse, and in turn fostering a deeper connection with players.
He added that "By showcasing destinations through immersive, interactive experiences, travel and hospitality companies create a sense of excitement and wonder that inspires that next trip or dinner reservation."
This collaboration aims to transport the hallmark of Italian elegance and luxurious lifestyle into the metaverse and in addition to various immersive experiences, will provide The Sandbox players with a variety of NFT minting opportunities.
In other news, Steve Aoki launches IDOL III, a state-of-the-art music player jukebox for Web3.